Jump Start Experience

Tired of managing your channel with spreadsheets, documents and emails? Transition to a fully automated, state-of-the-art, easy-to-use, affordable partner relationship management platform. Get your next-generation partner portal up and running within days with partner-facing web pages, sales assets and other relevant tools. Pick and choose the applications that are appropriate for your channel maturity, and configure the platform yourself to adapt to your existing workflows. Create groups of internal and external users to manage access rights to various parts of your partner portal, then promote content and programs with a variety of "market to" tools. Track access to and utilization of your assets, programs and tools using our real-time business intelligence module and analytical engine. Easily modify and manage your content, campaigns and programs to improve partner engagement and productivity.
Core Modules/Capabilities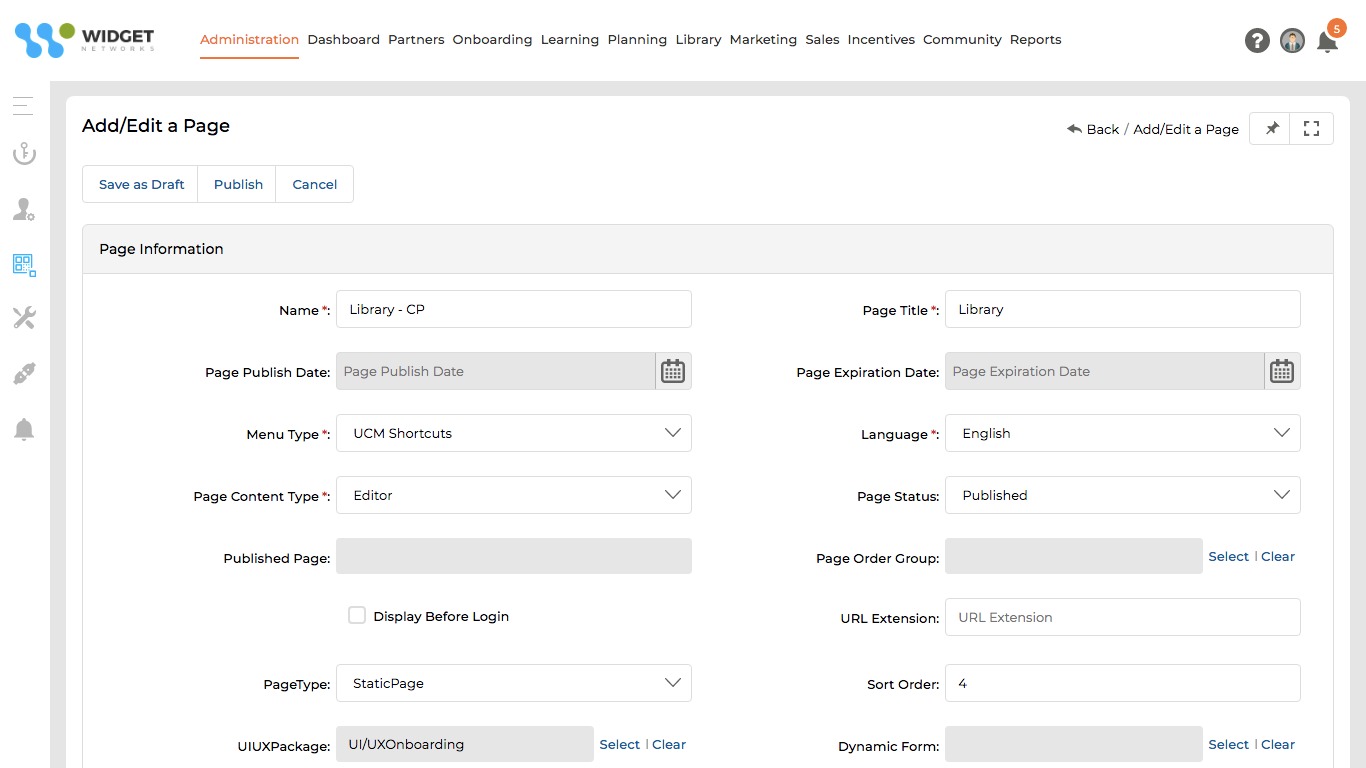 Portal Content Management
Quickly set up and manage partner portal content and "to partner" campaign content. Control access to specific content by individual user and by user group based on criteria like device type, geographic location and partner tier.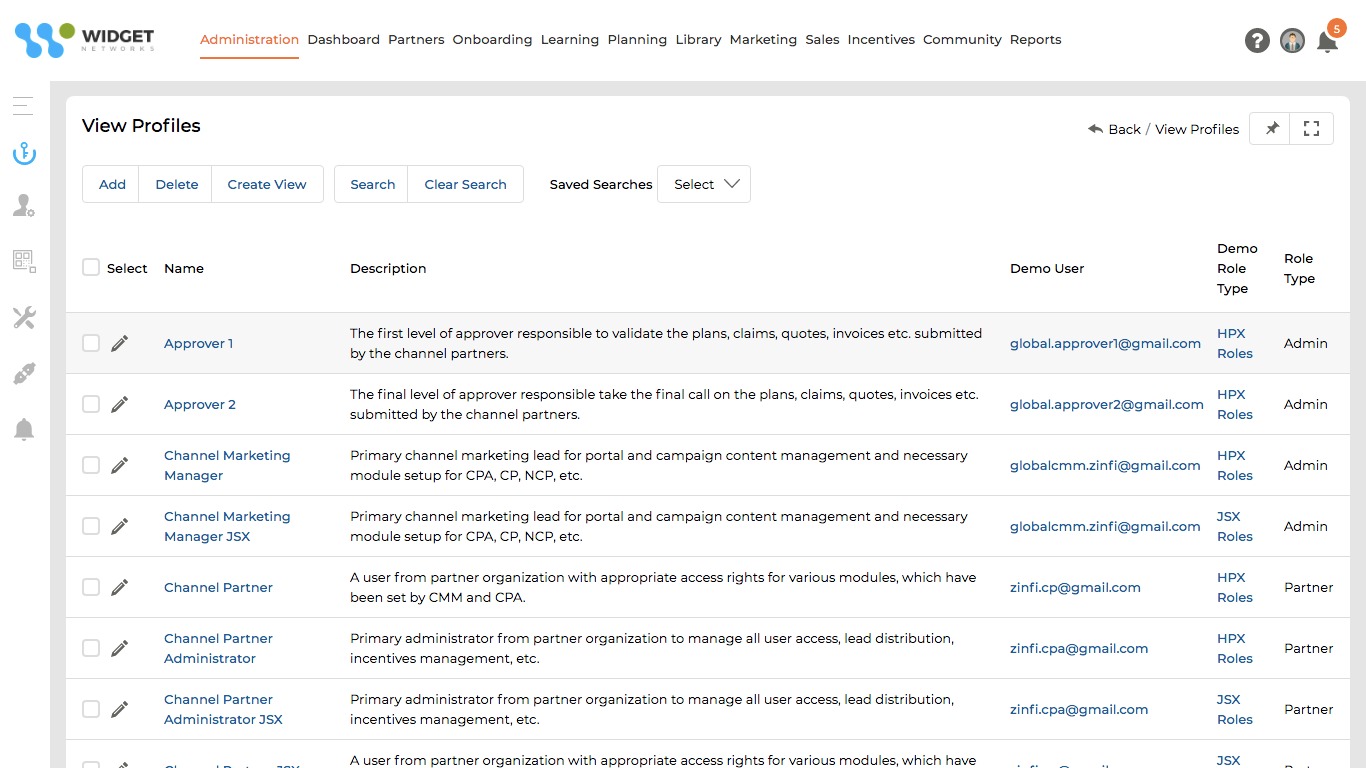 Channel Profile Management
Create and manage partner records that show partner accounts, contacts, business information and performance data so team members can track sales history, lead generation and other activities. Use profile information to segment partners into groups to optimize management.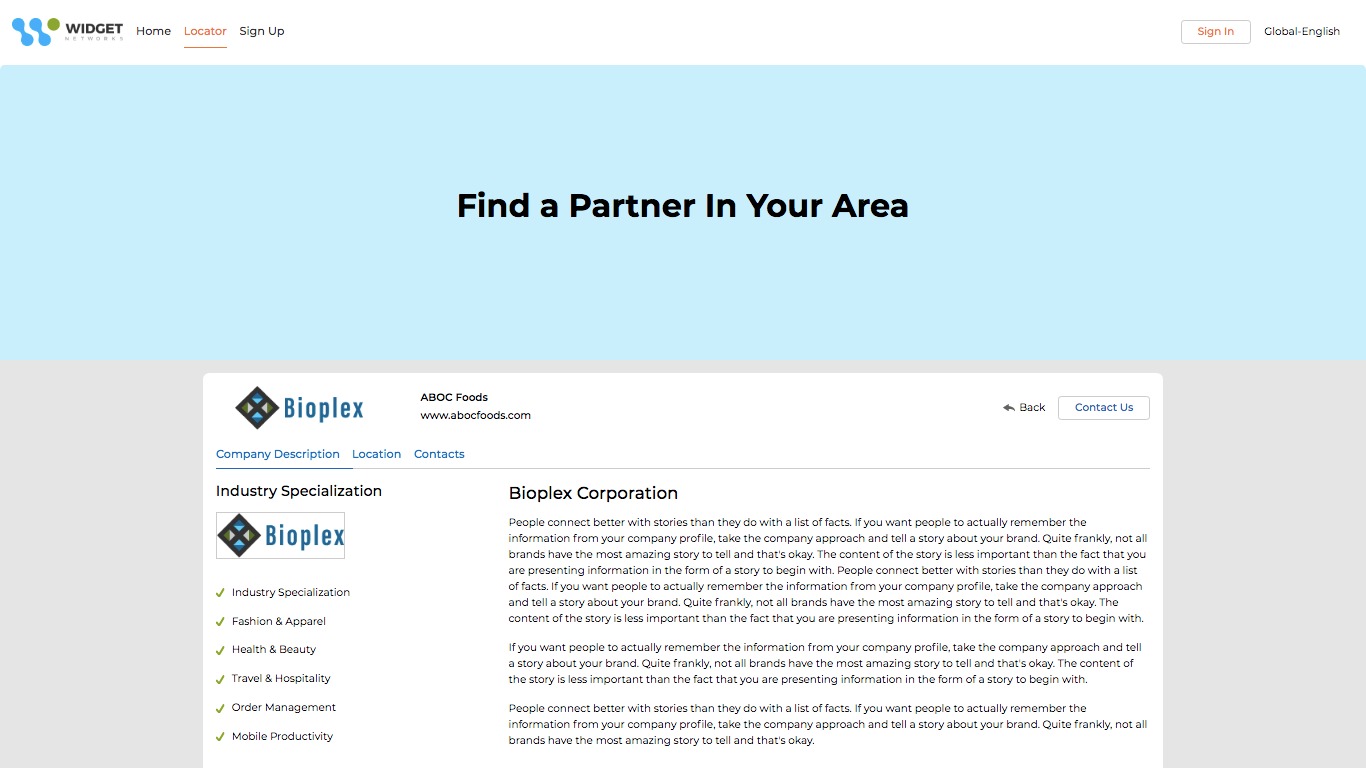 Partner Locator Management
Make it easy for your customers to find an approved partner to help them choose the right products and services. Your end users and customers can search for partners by medallion status, certification status, vertical, geographical location and more.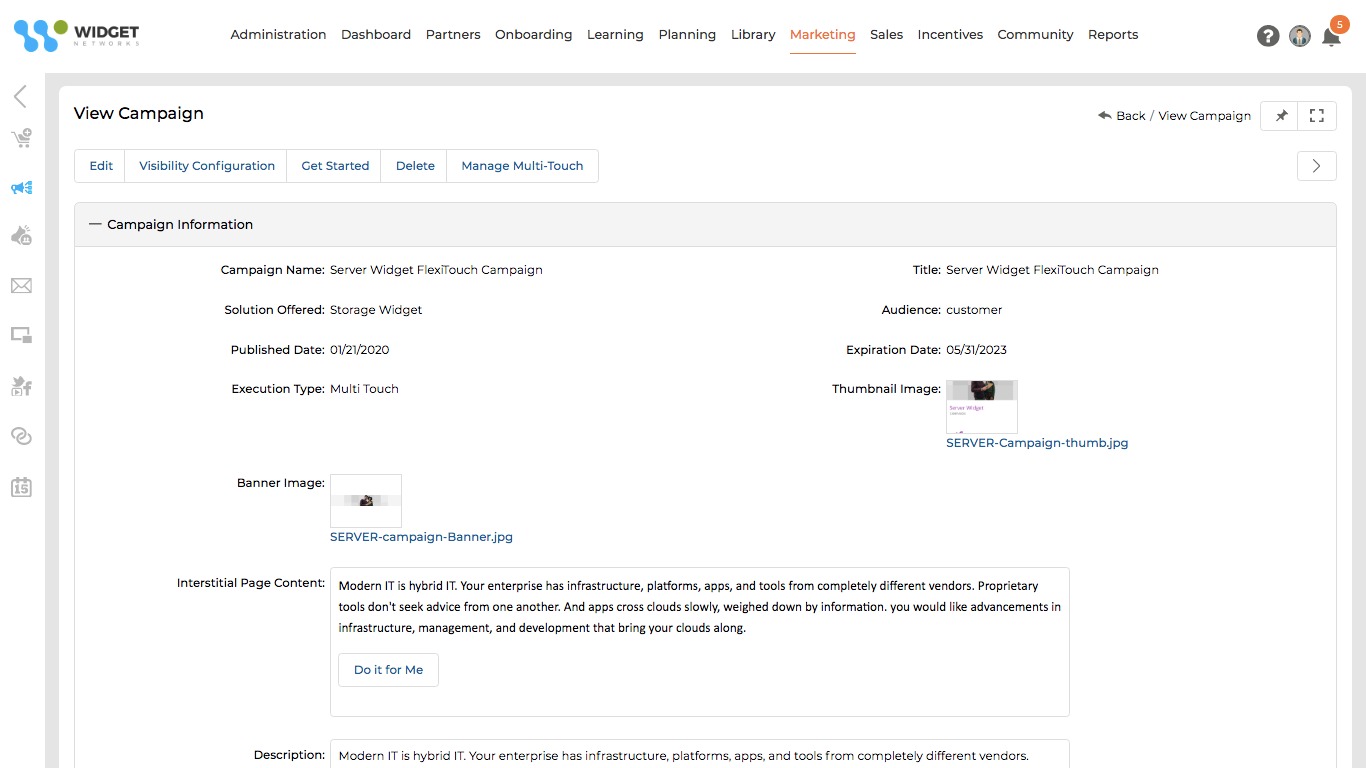 Partner Communications Management
Quickly set up and launch multi-touch email, social and Google AdWords campaigns to promote partner programs and drive traffic to your partner portal pages. Track partner engagement with specific programs and use that information to optimize marketing tactics and mix.
Content Library Management
Upload documents like case studies, whitepapers and datasheets to folders, and assign those folders to various groups for granular access control. Automatically control the visibility of documents to specific partners and groups, and create document categories to simplify searching for partners.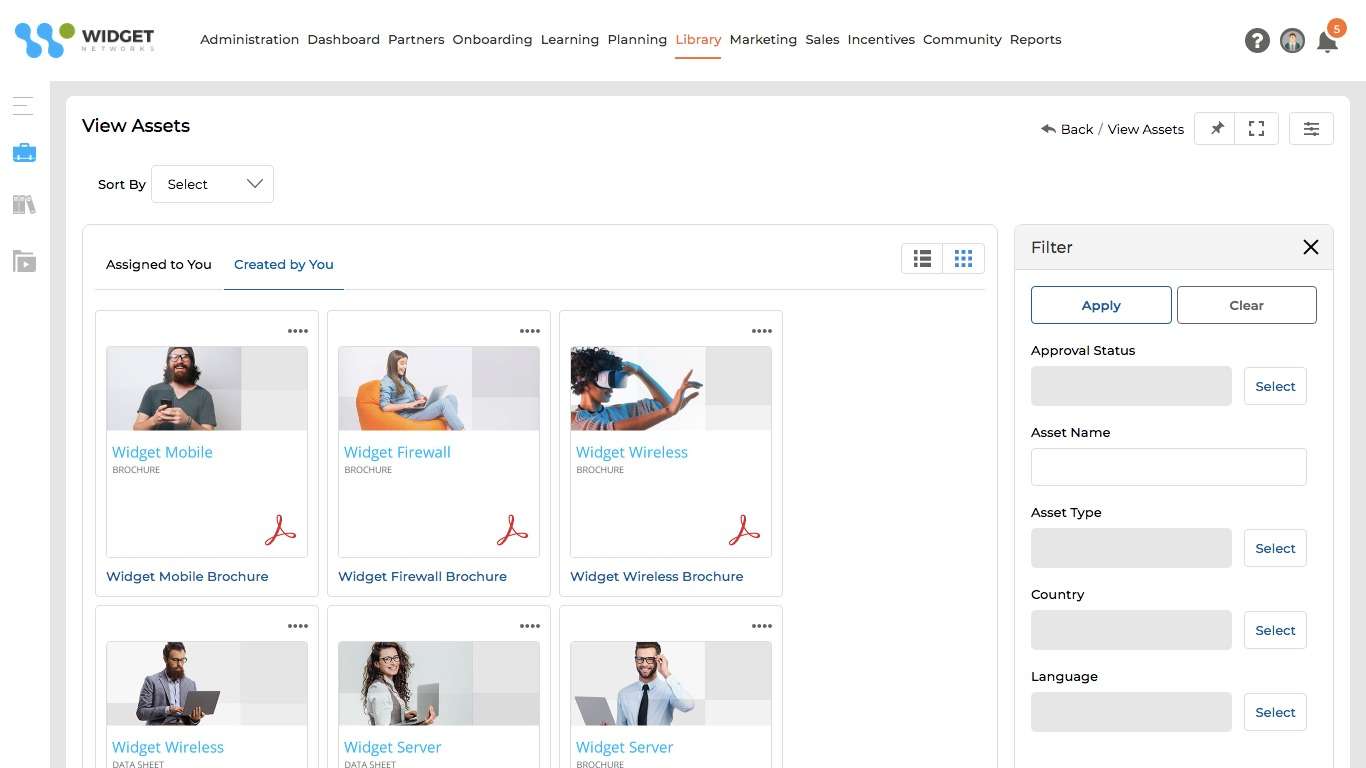 Co-Brandable Asset Management
Upload and manage digital assets for use by channel sales teams. Users can edit and customize the content, and use it to educate prospects and customers. Our multilingual asset management capabilities allow distribution of localized assets across a global network.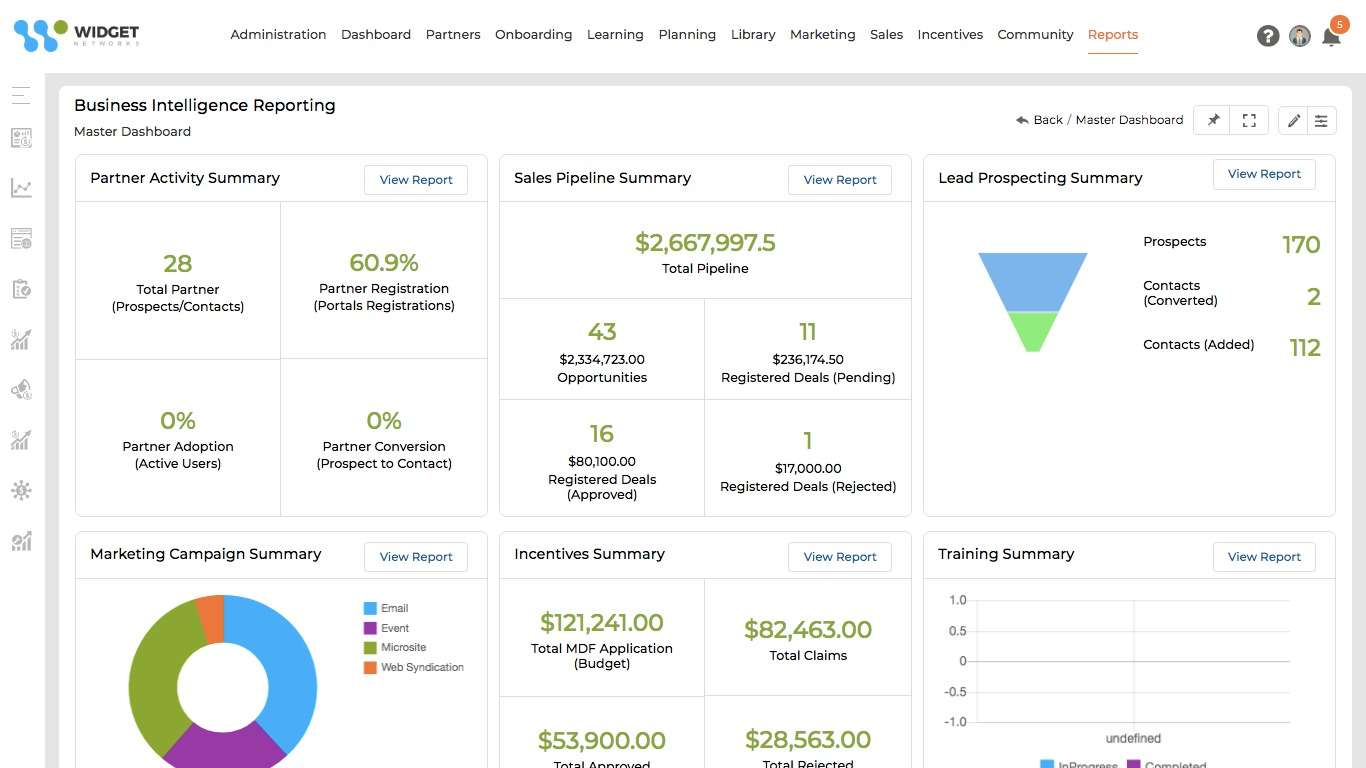 Business Intelligence & Reporting
Choose from hundreds of default reports to measure your channel performance in real time—or create your own custom reports and add personalized reporting components to your dashboard view. Our correlation engine helps you understand complex interactions between performance metrics.
Get Your Partner Portal, Your Way!

You are just one step away from getting a personalized demo of the Jump Start Experience and finding out how to configure the package & pricing that will solve your business needs.

Request A Personalized Demo
Business Benefits
Core Modules for
Robust Partner Portal

Fast Turnaround to
Get Started

Complete Self-Serve
Set Up

Dozens of Plug-In
Module Options

Easy to Configure
and Maintain

Access to Support
and Services