ZINFI's Unified Channel Management (UCM) platform brings partners and OEMs together to share resources and execute campaigns as seamlessly as possible. With the Marketplace Management module, partners can purchase campaign packages offered by OEMs for campaign execution, R&Rs, event giveaways and similar activities.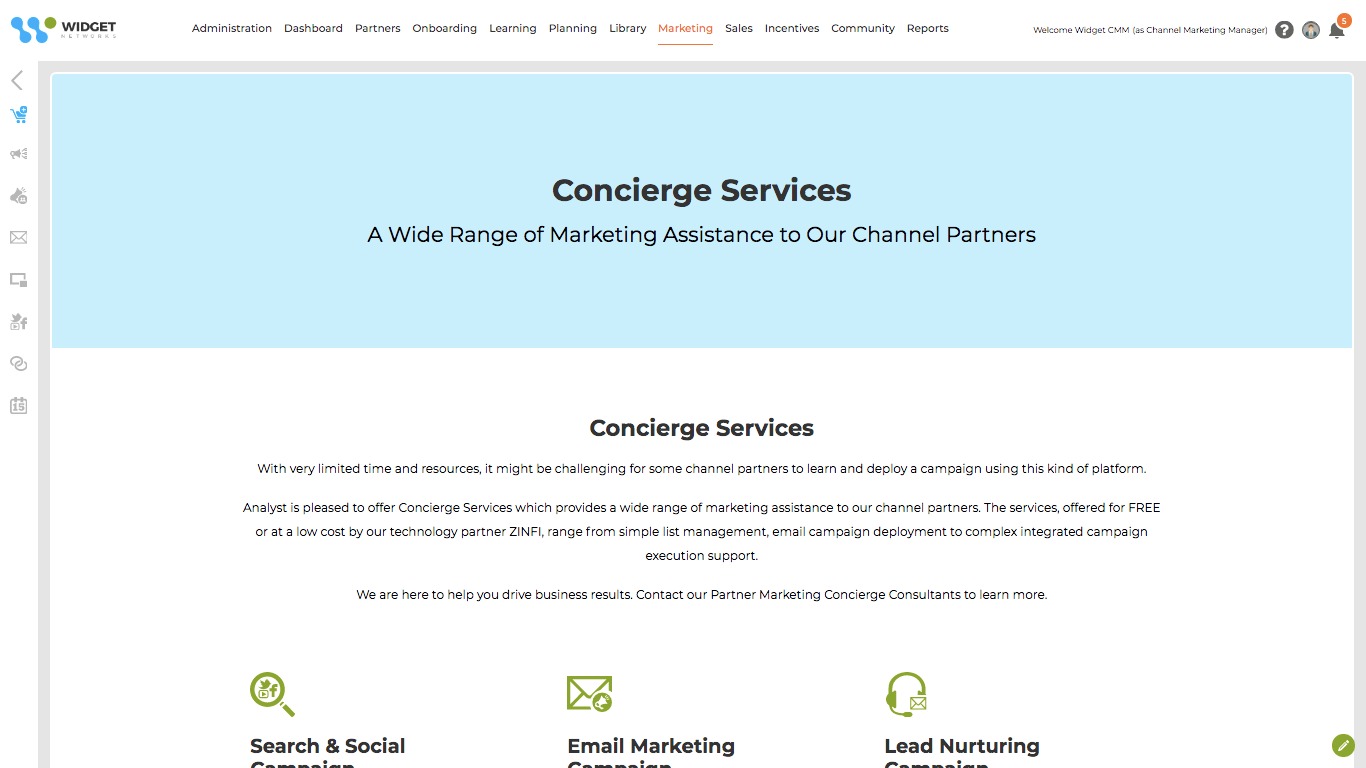 Marketplace Concierge Services
ZINFI offers a broad range of marketing concierge services to channel partners. Our concierge teams can help partners make customizations to existing applications in the ZINFI platform or create customized projects. If partners wish to update the design and content of an email, microsite or event campaign the vendor has provided, ZINFI's creative services experts can help make it happen quickly and affordably. In some cases, the vendor may have to provide final approval.
Key Features Include:
Custom development
Content customization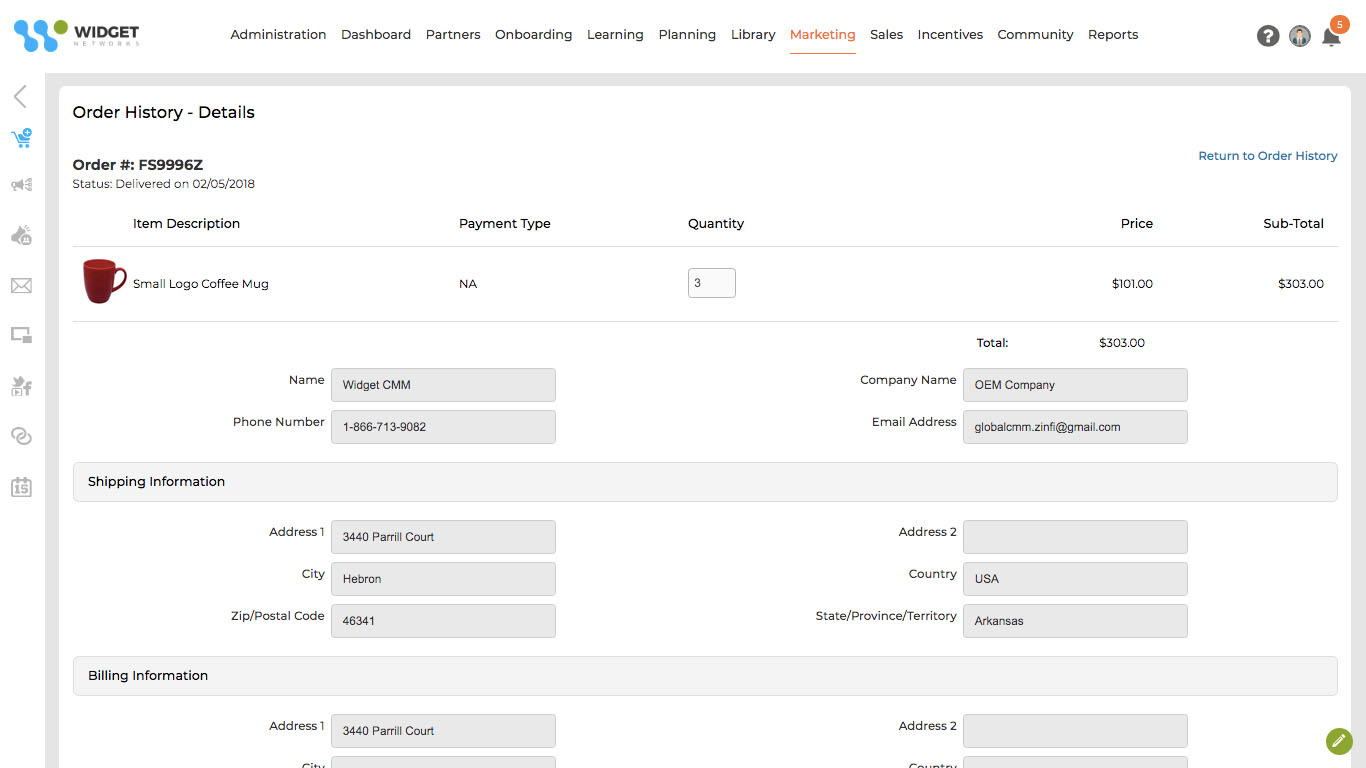 Order Management
ZINFI's Marketplace Management module gives you a 360-degree view of Marketplace services like custom creative work, prospect profiling and integrated event services. The module's View Store page provides a list of packaged products for campaigns and related events that partners can preview and select for their shopping cart. The module automatically tracks purchase requests from partners, and like other popular e-commerce solutions, provides a clear, simple checkout process where partners can view their cart, change the quantity of selected products, remove products from the cart, continue shopping or complete the checkout process.
Key Features Include:
View Store page
Cart preview
Fast checkout