The Sales Gamification Management module of ZINFI's partner sales management (PSM) platform automates and simplifies your organization's efforts to promote and manage multiple sales rewards programs. You can also use the module to create a leaderboard showing who is winning and who is not to drive rep engagement in a virtual environment.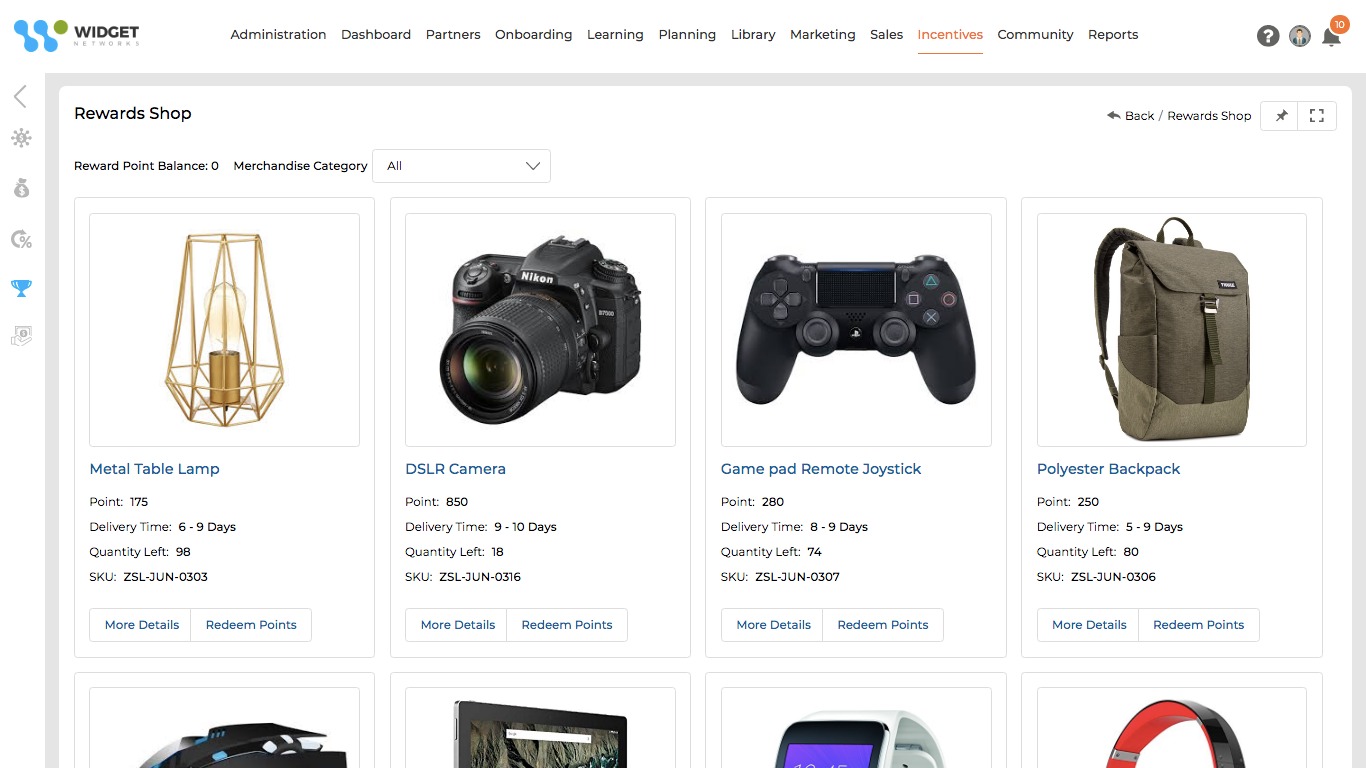 Incentive Management
With our Sales Gamification Management module, your organization can encourage intrinsic motivation, learning and better performance by sales teams using real-time feedback and digital motivation tools. It's easy to set up a variety of programs for different partner types as well as achievement targets and rewards associated with those programs. Our dynamic leaderboard tracking tool helps you ensure your incentives programs are engaging by creating a highly competitive environment for the channel sales team. Each team has their own individual dashboard so they can regularly track their progress as they pursue rewards and other incentives.
Key Features Include:
Program setup
Dynamic status tracking
Participant notifications
Rewards and awards management
Leaderboard setup and management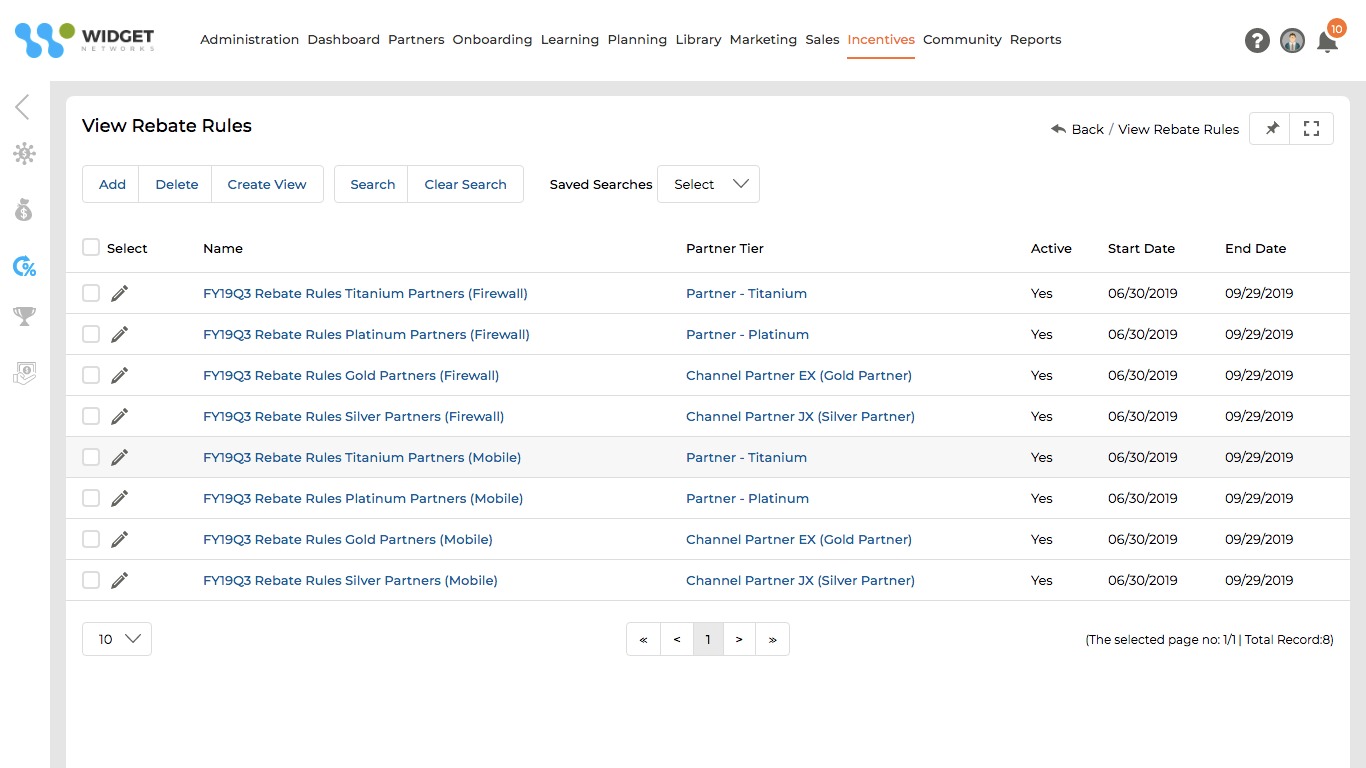 Rebates Management
The Sales Gamification Management module makes it easy for you to formulate and implement strategies and policies so you can be sure you are providing rebates to your channel partners fairly, equitably and consistently in accordance with the values of your organization. Use our rebates management features to automate the complete rebates process for maximum transparency and fairness, which are essential to encouraging participation among partner sales reps.
Key Features Include:
Reward addition
Reward management
Gift addition
Reward and gift claim tracking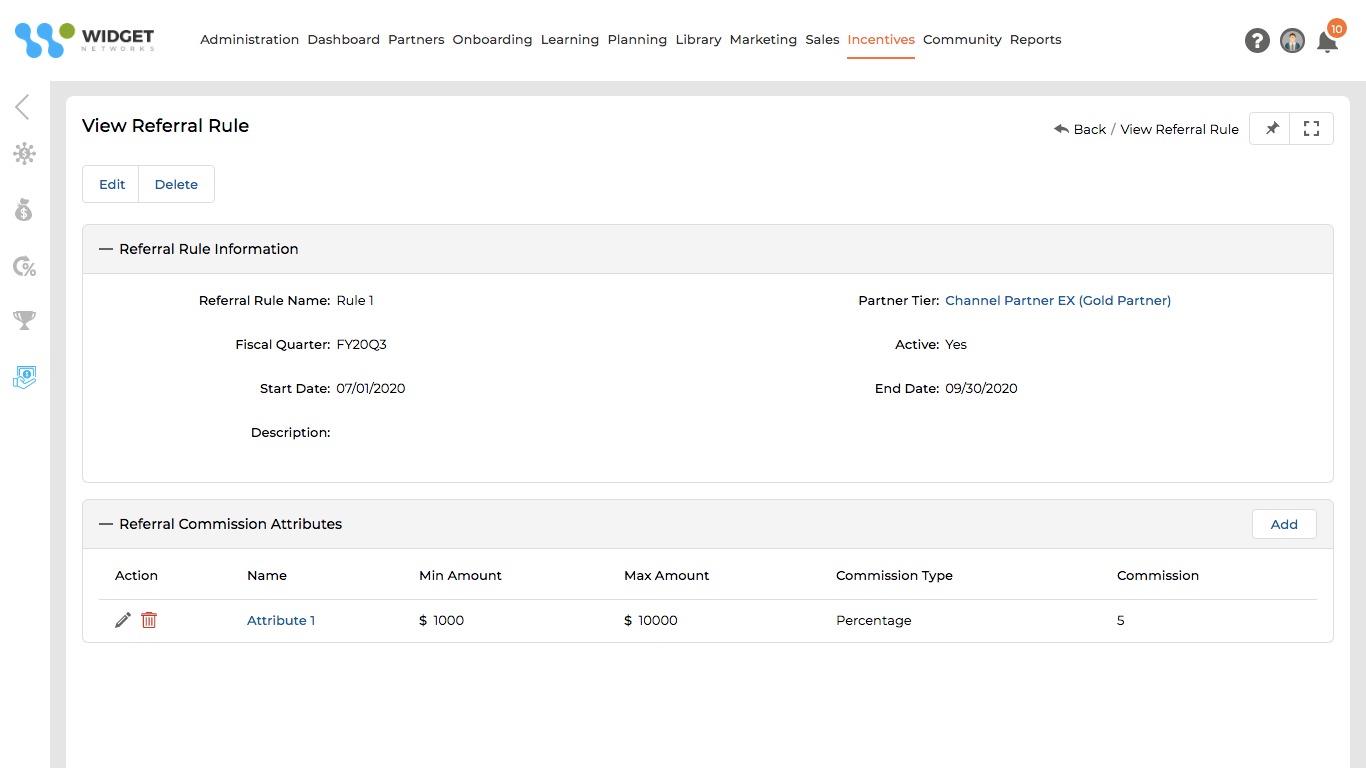 Referral Management
Vendors selling in the channel can manage sales referrals systematically using our end-to-end automated Sales Gamification Management module. You can quickly configure a multi-level approval process for effective referral management. A referral dashboard helps you regularly monitor the status of each submitted referral, and the module's earned commission dashboard allows you to closely track the referral commissions awarded to each participating partner.
Key Features Include:
Referral submission
Referral review and approval management
Commission dashboard management