ZINFI Named Finalist in Channel Management for Red Herring Award
Leader in Unified Channel Management (UCM) innovation continues its momentum in 2017
Pleasanton, CA — June 8, 2017 — ZINFI Technologies, Inc., a company leading the definition and creation of Unified Channel Management (UCM) solutions, has been selected as a finalist for Red Herring's Top 100 North America award, one of the technology industry's most prestigious prizes.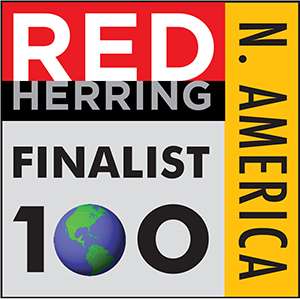 Finalists for the awards are among the continent's brightest and most innovative private ventures. Their place among North America's tech elite has been chosen by Red Herring's editorial team, during a months-long process that takes into account criteria including disruptive impact, proof of concept, financial performance, market footprint and quality of management.
"We are proud to have been named a finalist for the Red Herring Top 100," said Sugata Sanyal, CEO and founder of ZINFI Technologies. "At ZINFI, we are dedicated to providing customers with the most comprehensive channel marketing automation solutions in the marketplace. Our Unified Channel Management (UCM) solution integrates three core state-of-the-art SaaS applications—partner relationship management automation, partner marketing management automation and partner sales management automation—within a single platform and user interface. The recognition from Red Herring validates our vision, and confirms our position as a global leader and innovator in the industry."
For over two decades Red Herring's team has seen through the tech sector's hype to select brands that have become industry benchmarks. Previous Top 100 finalists have included Alibaba, Facebook, Google, Skype, SuperCell, Spotify, Twitter, and YouTube.
The Top 100 North America has become not only a springboard for some of tech's biggest names, but a valued and trusted tool for venture capitalists, experts and analysts predicting trends at the industry's sharpest edge.
"Selecting finalists for this year's Top 100 has proved more difficult than ever," said Alex Vieux, publisher and chairman of Red Herring. "North America has been tech's beating heart for years–but never have I seen such an exciting, disruptive and innovative generation as we have in 2017."
"ZINFI fully deserves its place among our finalists, and I've every confidence it will make a significant impact in the tech world," added Vieux.
Finalists are invited to present their winning strategies at the Red Herring Top 100 North America conference in Los Angeles, June 12-14 2017. The Top 100 winners will be announced at a special awards ceremony on the evening of June 14 at the event.
For more information about ZINFI's Unified Channel Management Platform, please visit our website at www.zinfi.com. You can also follow ZINFI Technologies on LinkedIn and at the ZINFI Channel Marketing Best Practices blog.