Use the Commissions Management module to establish both sales and referral commission parameters for partners based on registered deals or invoices, referral leads, products and associated partner tiers. The module automates multiple commissions-related functions, from associating a rule set with relevant partners to calculating commissions payable to the partner.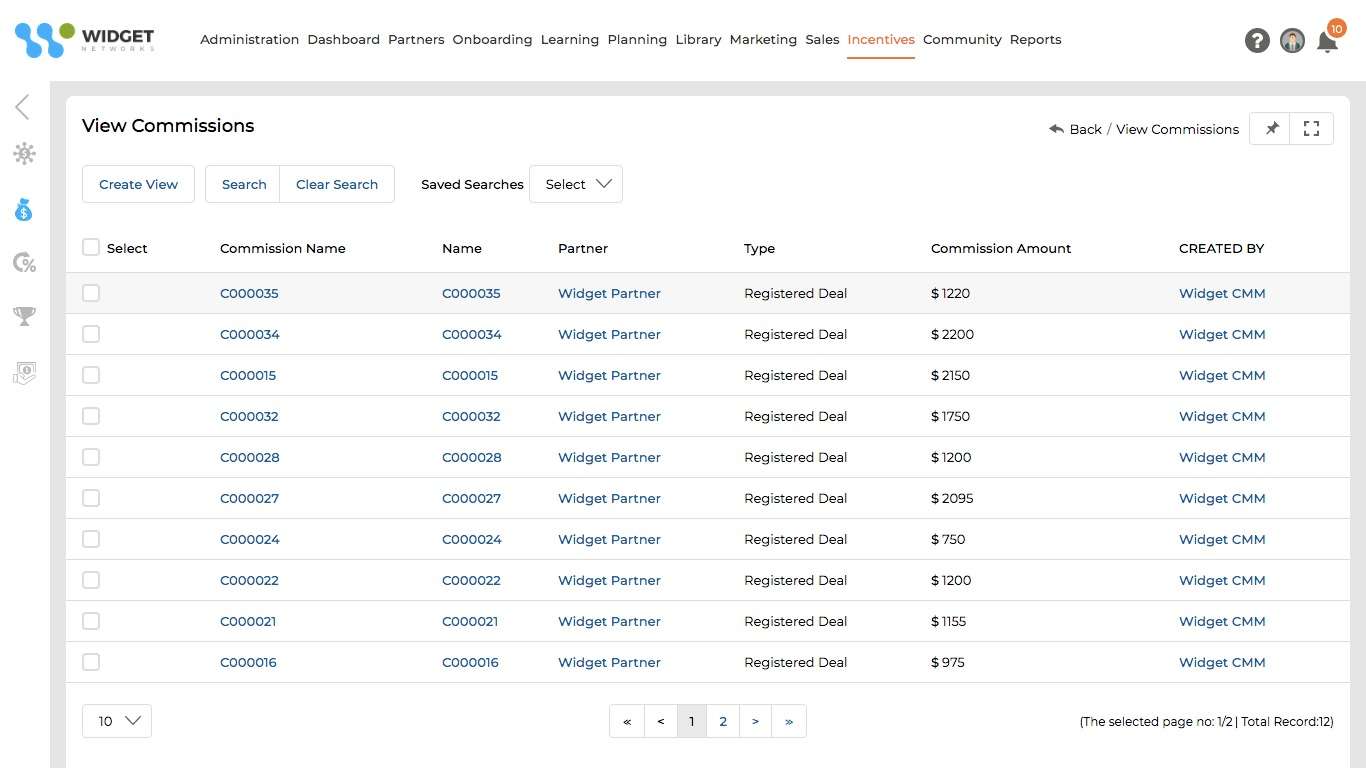 Commissions Engagement
Sales gamification management is an integral component of the Commissions module. You can quickly create engaging commissions programs for your channel partners and develop strategies and policies that incentivize partner sales reps to earn commissions fairly, equitably and consistently in accordance with the values of the organization. Paying commissions in a global context can be complicated. The Commissions module handles this challenge with ease, providing language and currency support for multiple countries and regions across the world. All you have to do is select generic language and designate the currency applicable to a partner group when you establish a commission rule set.
Key Features Include:
Optimize relationships
Transparent sales accounting
Better performance and revenue generation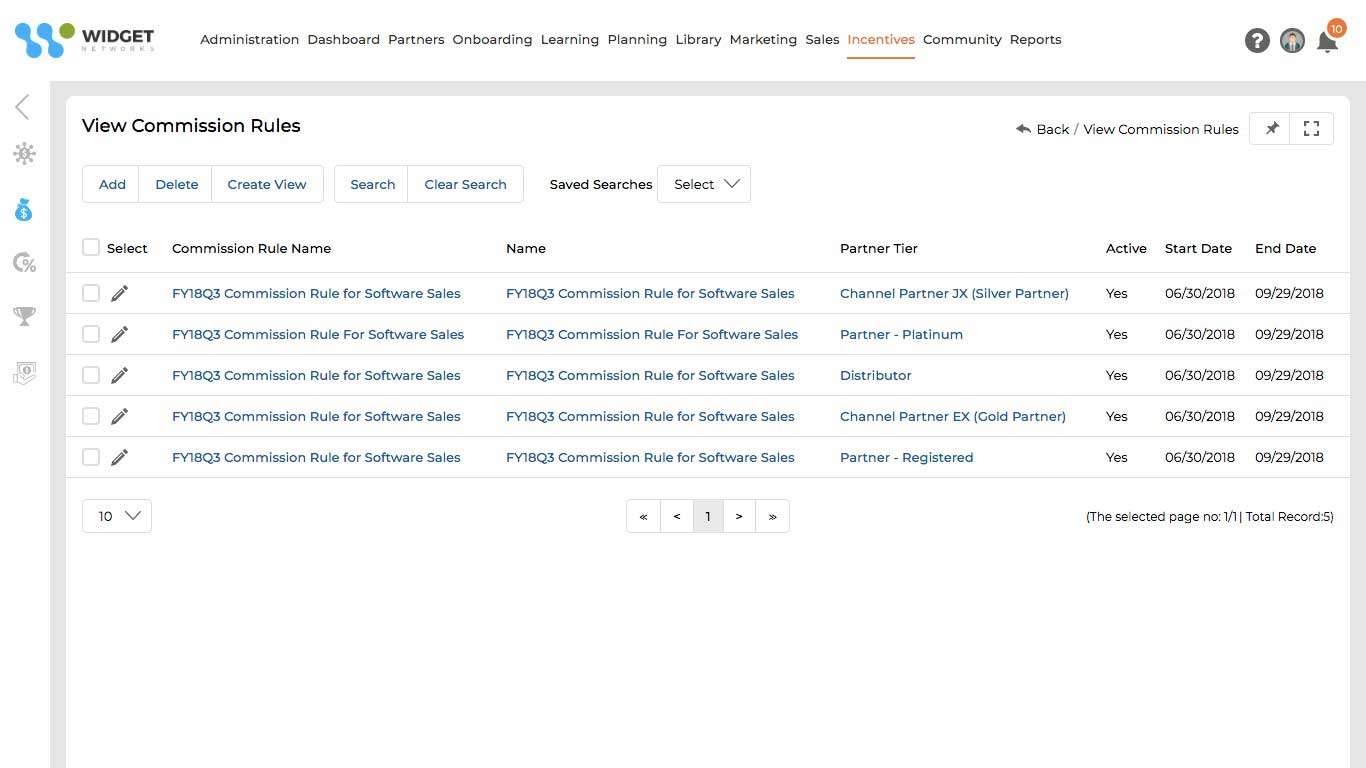 Commissions Management
It's easy to set up and enable sales commission calculation and tracking in the Commissions module and link a selected partner tier, activation dates, fiscal quarter and product(s) to a specific rule set. These rule sets are then used in the commission calculation setup to create a deal or invoice linked to items and sales representatives, which must be matched to the sales order to entitle the partner to a commission. The calculation of commissions can also be performed for individual partners and/or specific items. Use the module to calculate and pay quarterly. Get an instant overview of the commissions payable to your partners, including the partner name, commission source type and commission value.
Key Features Include:
Viewable rules and results
Monitor details about partner performance
Identify top-performing partners