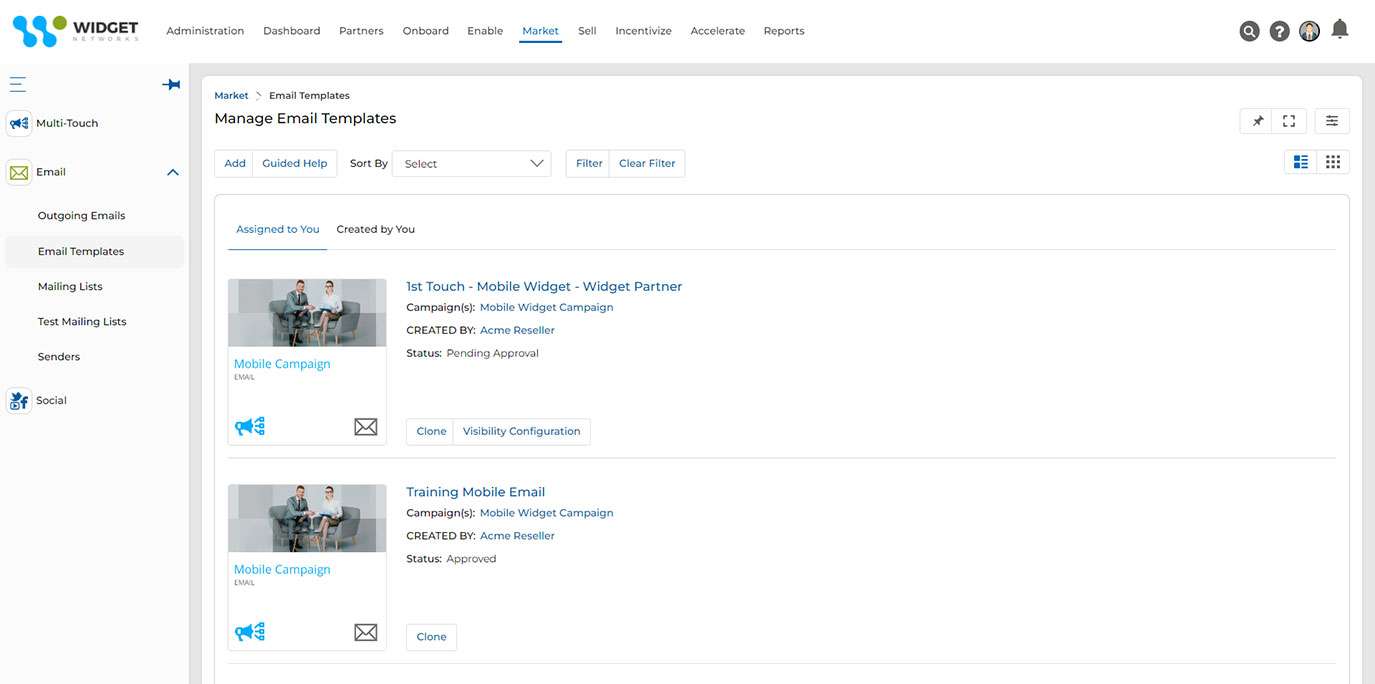 Template Management
ZINFI's Email Marketing Management allows your organization to create ready-to-use templates for channel partners to deploy in various email campaigns. Setting up multi-touch templates that your channel partners can quickly customize to run co-branded email campaigns is a snap.
You can also set up drip campaigns using diverse tactics tied to various CTAs, and your channel partners can deploy these drip campaigns with just a few clicks. Campaigns like these are a great way to keep customers engaged and determine their interest level.
Before launching an email campaign, use test mailing lists to ensure that the email layout, design, and links work as expected in webmail, email clients, and mobile email apps. With the add-on functionality, verify and clean email lists for the perfect send and verify and validate emails to your customers.
Key Features Include:
Easy content setup and management
Visibility configuration
Manage Test Mailing List
Preview/Update Content via CMS Editor
Setup & Launch
With ZINFI's Email Marketing Management, channel partners can view the templates assigned to them by vendors, select a template, and quickly create their customized version of the template for their marketing activities. Integration with SendGrid – a cloud-based SMTP provider, allows us to send email without maintaining email servers.
Vendors can use the Zone Lock feature during template creation to ensure that branding remains intact as partners edit content in defined zones. The integrated Email Bounce Checker lets clients verify email lists to Improve email inbox deliverability and campaign ROI.
Key Features Include:
Template selection
Content editing and customization
Bounce Checker Integration
SendGrid integration
Customized Sender Domains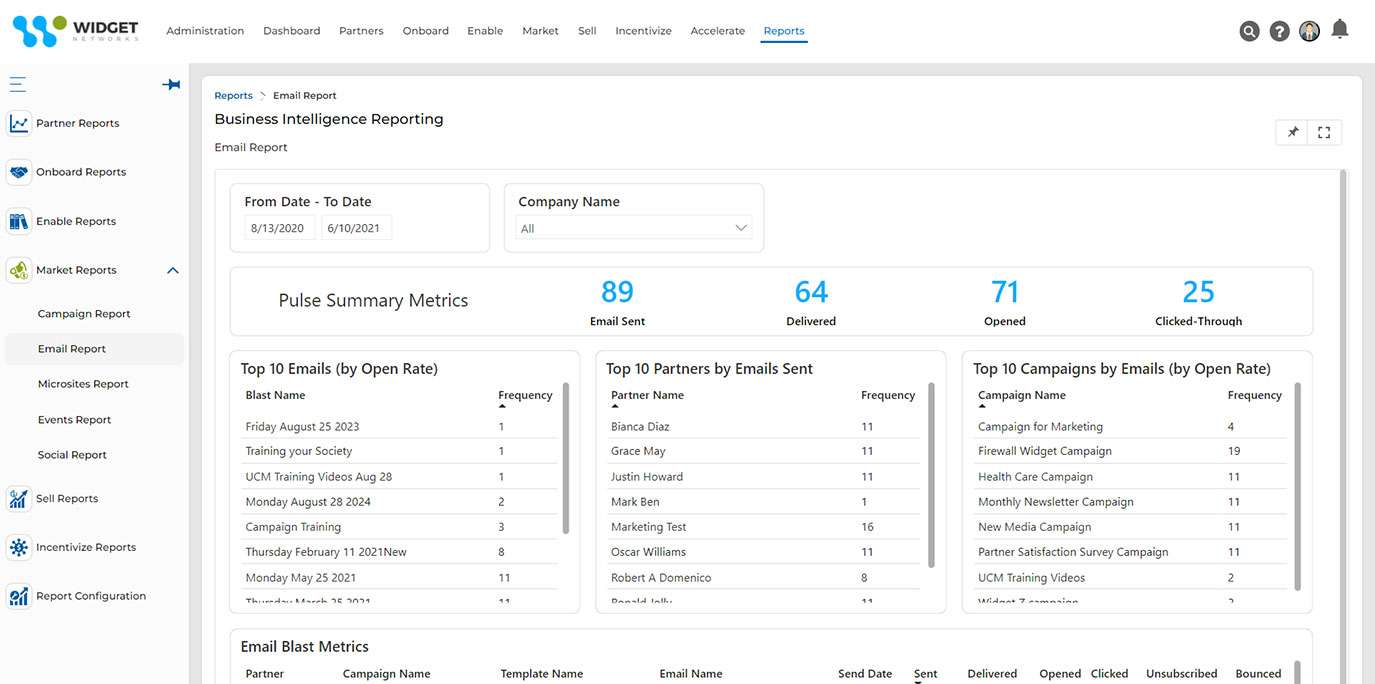 Performance Tracking
Email Marketing Management allows your organization to monitor and manage the performance of email campaigns executed by each partner with real-time analytics. Detailed metrics give you a better understanding of what's working well and which campaigns or campaign tactics need to be refined.
Email Marketing Management has also been designed to make it easy for your organization and your channel partners to track activities performed by each recipient of emails, including links clicked, documents downloaded, forms filled out, and more. This helps partners systematically plan follow-up activities.
Key Features Include:
Summary dashboard
List of top performers
Detailed reporting