The Partner Onboarding Management module of ZINFI's partner relationship management (PRM) platform allows organizations to create user- or company-specific onboarding programs that host multiple tasks for users to complete as they seek specific levels of competence associated with benefits, badges or certificates. As users complete tasks and achieve new levels of competence, they earn points and are given access to additional content within the platform.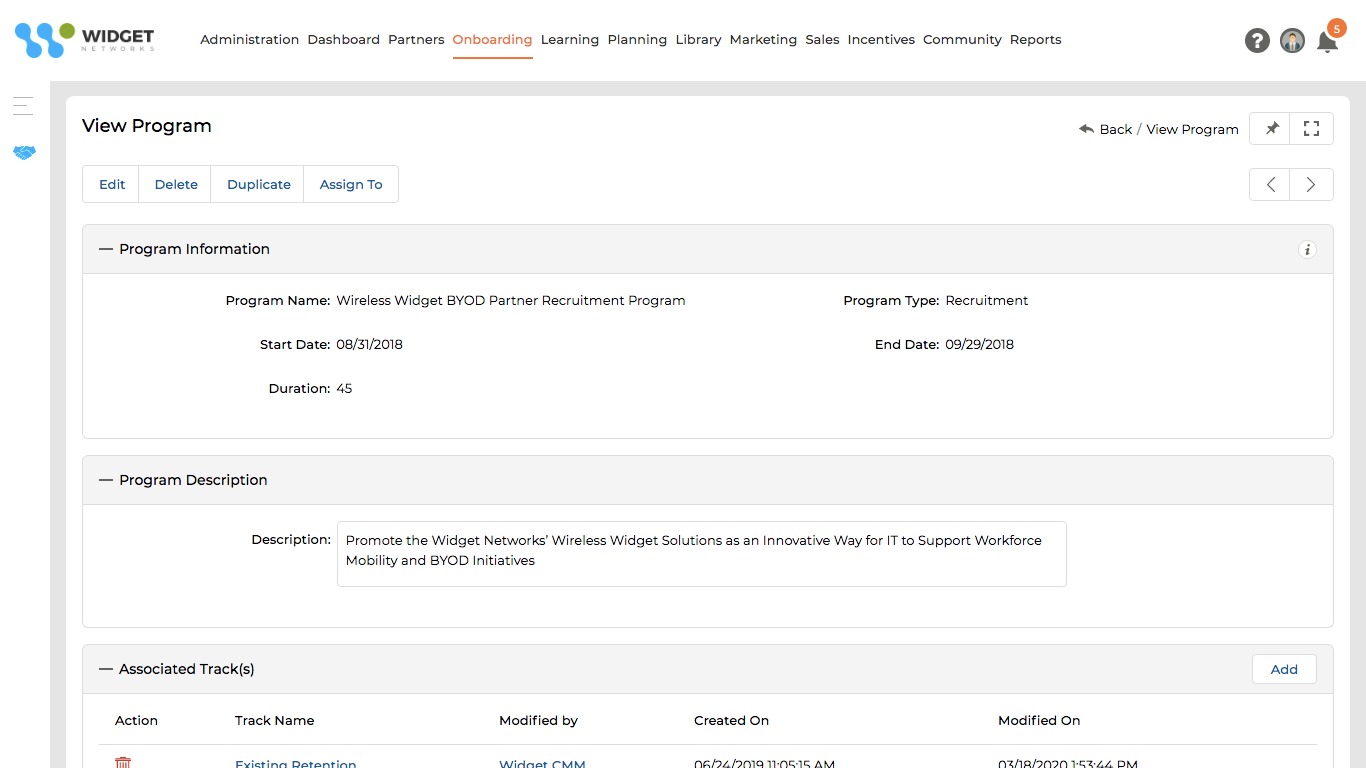 Onboarding Program Management
The Partner Onboarding Management module allows you to create customized programs for your partners based on partner type. Programs can be created for participation at the user, account or company level.
You can use the module to create certificates of completion with your company logo, You can also choose to whether to recommend the onboarding program to partners or provide it by default.
You can easily configure programs to host multiple tasks and achievement levels in sequential order. As users complete new levels, they gain access to more programs and more content.
Key Features Include:
Program Management
Level Association & Management
Participation Type Management
Program Visibility Management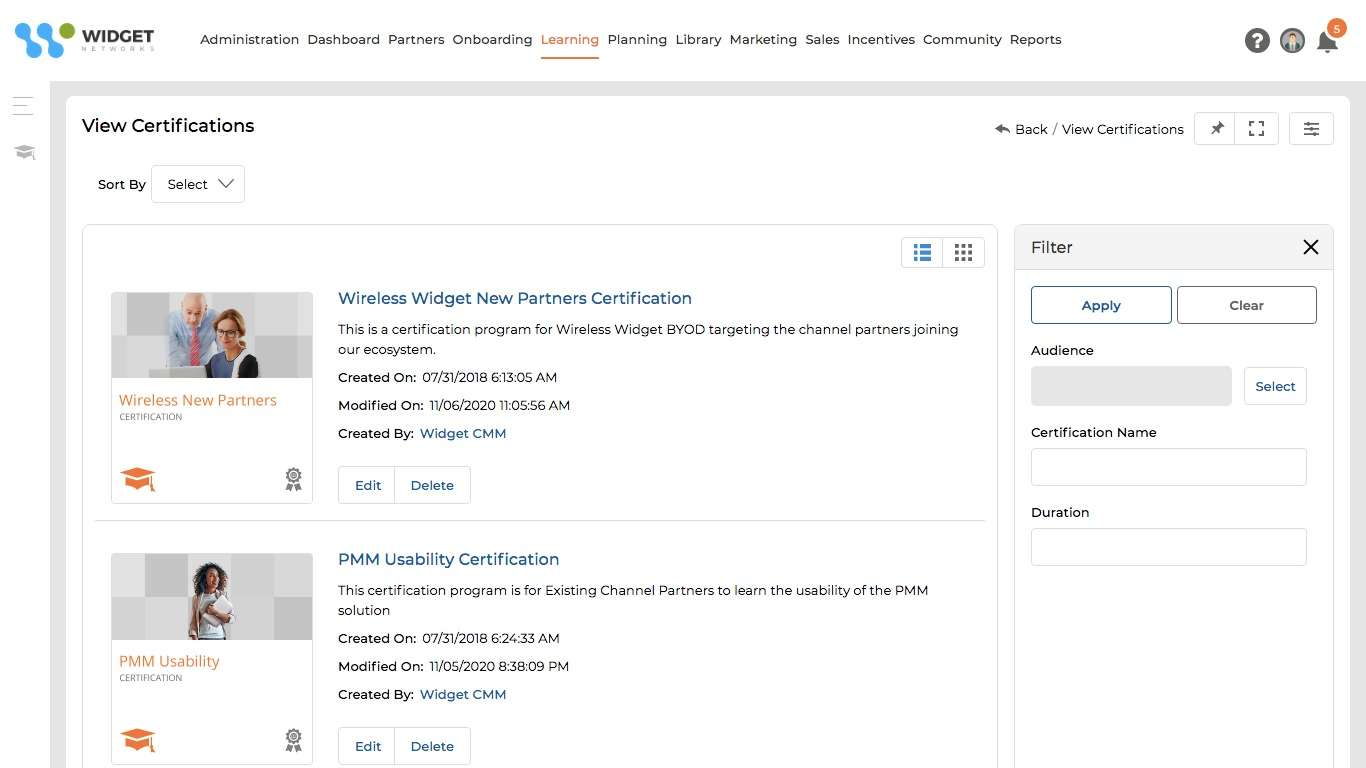 Certificate Management
With ZINFI's Partner Onboarding Management module, you can manage the entire certification process more efficiently and accurately. Our easy-to-use tools allow you to automatically assign certificates or badges to users, accounts or the entire company as steps in the onboarding program are completed.
The module includes a certificate template management editor which makes creating and managing HTML versions of certificates simple. Certificates can be automatically populated with the appropriate data using the field hash code(s).
Each configured certificate can be either assigned to a specific user or an account.
Key Features Include:
Certificate Template
Certificate Type Association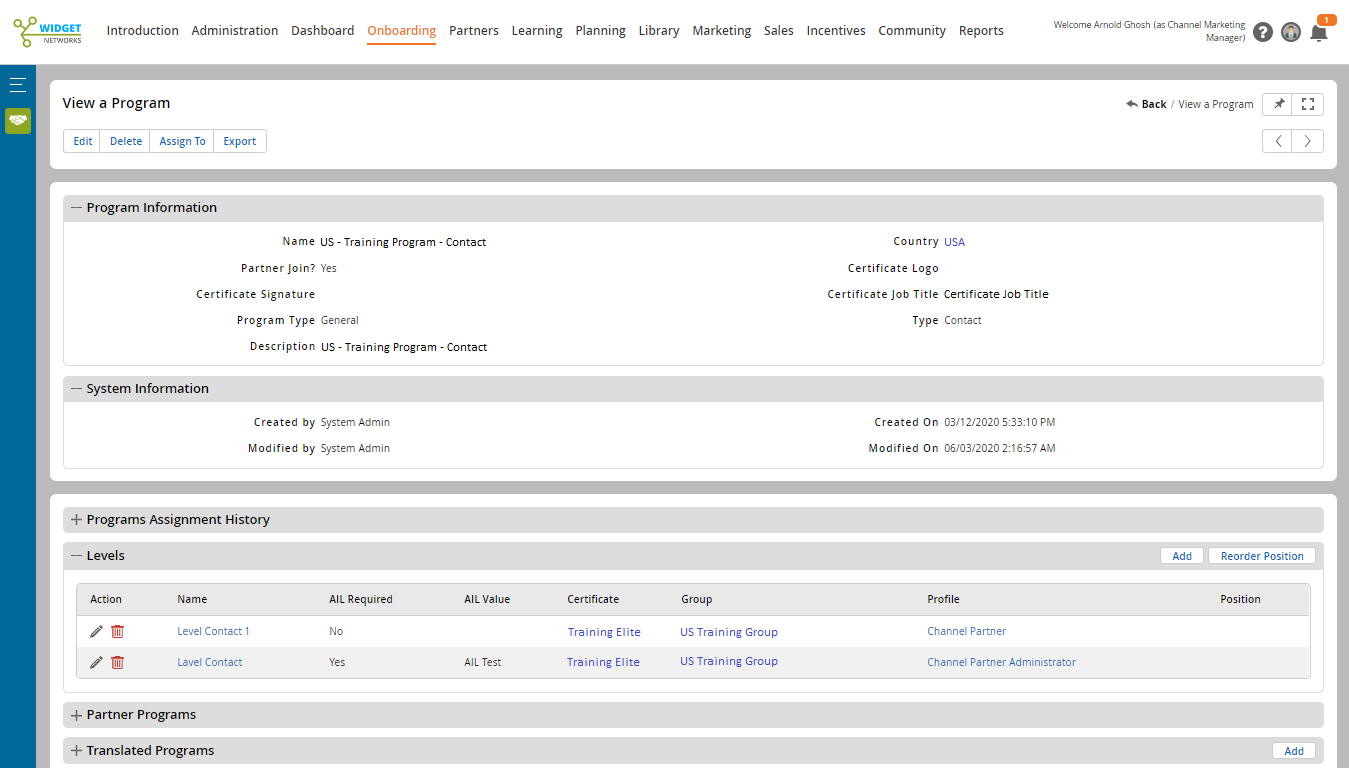 Program Level Management
For each program created in ZINFI's Partner Onboarding Management module, you can create various achievement levels for partners, each with a series of sequential steps to be completed for each level. You can also configure the program to make specific content accessible to user(s) as they achieve specific levels.
You define the program, and you determine whether levels to be achieved by a user, an account or the entire partner organization.
Key Features Include:
Program Level
Level Task Management
Level Benefit Management