ZINFI Overview
ZINFI's Unified Channel Management (UCM) SaaS platform enables vendors to drive profitable revenue growth by deploying a set of cloud based modules for partner recruitment, engagement, enablement and management that seamlessly work together by fitting into an existing infrastructure.
Our Vision
We will be the leading provider of global channel marketing and management solutions.
Mission Statement
We create opportunities for our customers, employees and communities to be successful and happy!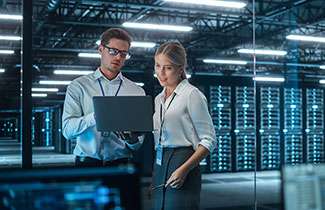 ZINFI's Global Marketing Center

We, the leader in Unified Channel Management (UCM) innovation, enables vendors and their channel partners to achieve profitable growth predictably and rapidly on a worldwide level. Headquartered in Silicon Valley, USA and founded by channel veterans with extensive global channel management experience, we at ZINFI see an immense opportunity to build high-performing sales channels by deploying an easy-to-use, comprehensive Unified Channel Management platform that streamlines and manages the entire partner lifecycle.

Our Unified Channel Management innovation incorporates four core state-of-the-art SaaS applications— Affiliate Marketing Management, Partner Relationship Management automation, Partner Marketing Management automation and Partner Incentives Management – which enable organizations selling via the channel to integrate the full spectrum of channel partner management activities—from recruitment, onboarding, training and certification to lead management, co-branded demand generation, sales performance and success, and on to fulfillment and renewal management. Powered by the efficacy and superior experience of ZINFI's UCM solutions, any organization can build a high-performing channel and realize increased ROI from partner sales. In 26 countries, these three core UCM SaaS applications are also locally supported by ZINFI's global marketing services team members.

The word ZINFI, to us, means Zero to Infinity—reflecting our mission to enable customers, employees and communities to realize their infinite potentials. In its most applied form in our day-to-day existence, the word refers to an analytical and mathematical approach to marketing and sales methodologies, an approach that allows our customers to realize the true potential of their own products and services and to continuously grow their business via the channel.
Contact Us Today!

We Want To Talk To You!

Discover how ZINFI's Unified Channel Management platform can be the right solution for your Channel Marketing!

Reach Out