The Event Marketing Management Module of ZINFI's partner marketing management (PMM) platform enables your organization to quickly set up trigger-ready, multi-touch "event-in-a-box" campaigns that can be easily co-branded and customized by your channel partners. This gives partners another way to engage their prospect and customer base.
Template Management
With ZINFI's Event Marketing Management module, it's easy to create and configure ready-to-use templates for channel partners to use for event registration landing pages. This includes both pre-event and post-event email templates.
Your channel partners can quickly customize existing templates with specific information about the event they wish to host. Effective event templates enable your organization to engage more channel partners via webinars or roadshows, driving lead generation and potential sales.
Key Features Include:
Landing page setup and management
Event email setup and management
Event Details Management
This module allows your organization and your channel partners to enter specific event details within the system to showcase on the event registration page as invitees register.
The module also allows you and your channel partners to create your own registration form including any specific fields required to capture information from registrants. The multilingual functionality of the module helps you to get your non-English speaking partners engaged as well.
Key Features Include:
Registration form management
Event details management
Invitation email distribution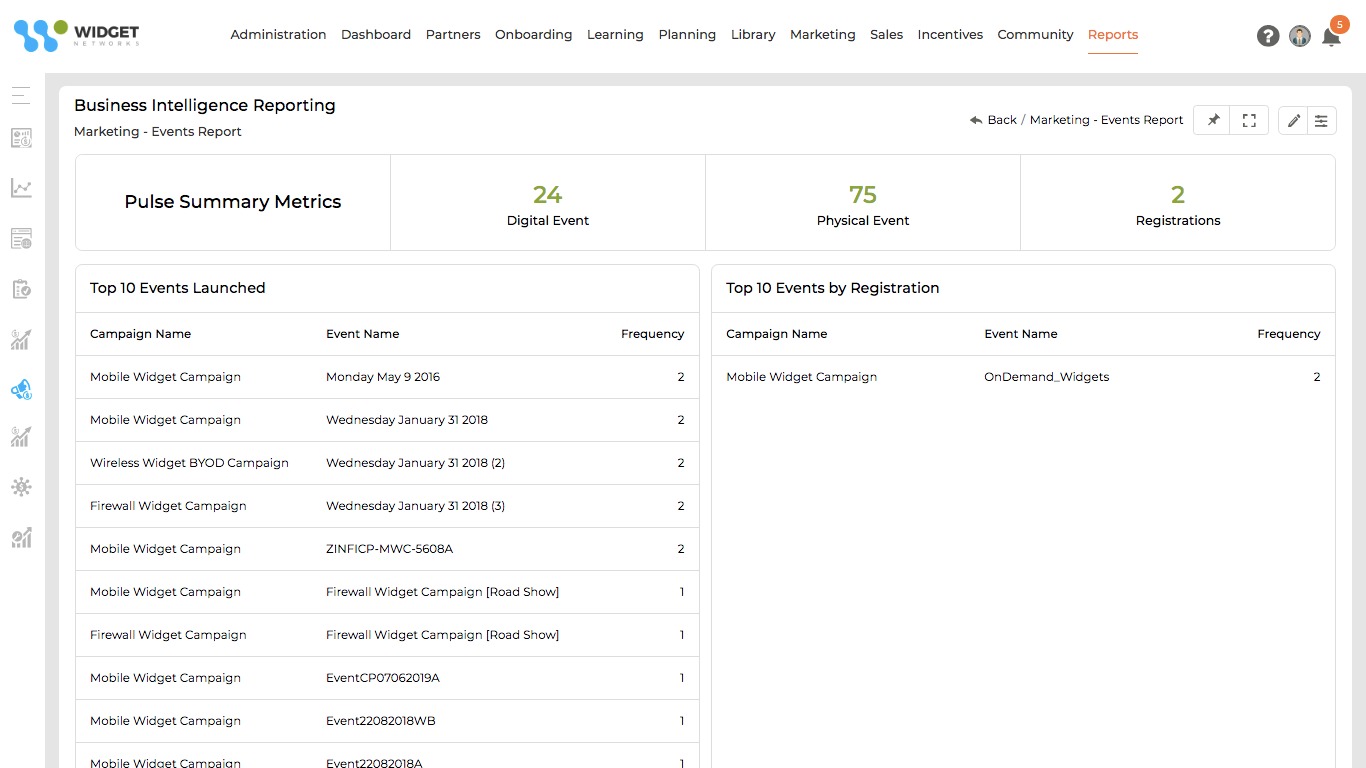 Campaign Performance Management
You can use the Event Marketing Management Module to manage the performance of event campaigns at the individual partner level. Real-time analytics provide valuable insights into which campaign elements are working well and which elements need improvement.
The module also helps channel partners keep track of all registrations they've received for the events to be hosted. Partners can quickly determine how large the crowd for the event is likely to be, and thus prepare with the required logistics to ensure smooth and flawless execution of the event.
Key Features Include:
Registration count tracking
Registrants details management/li>