The escalation management features of ZINFI's Partner Support module ensure that unresolved problems don't linger and issues are promptly addressed. Use the module to define the criteria for escalation, such as missed deadlines, and outline the appropriate action required to resolve issues, such as a change of status or a notification sent to a team member or partner.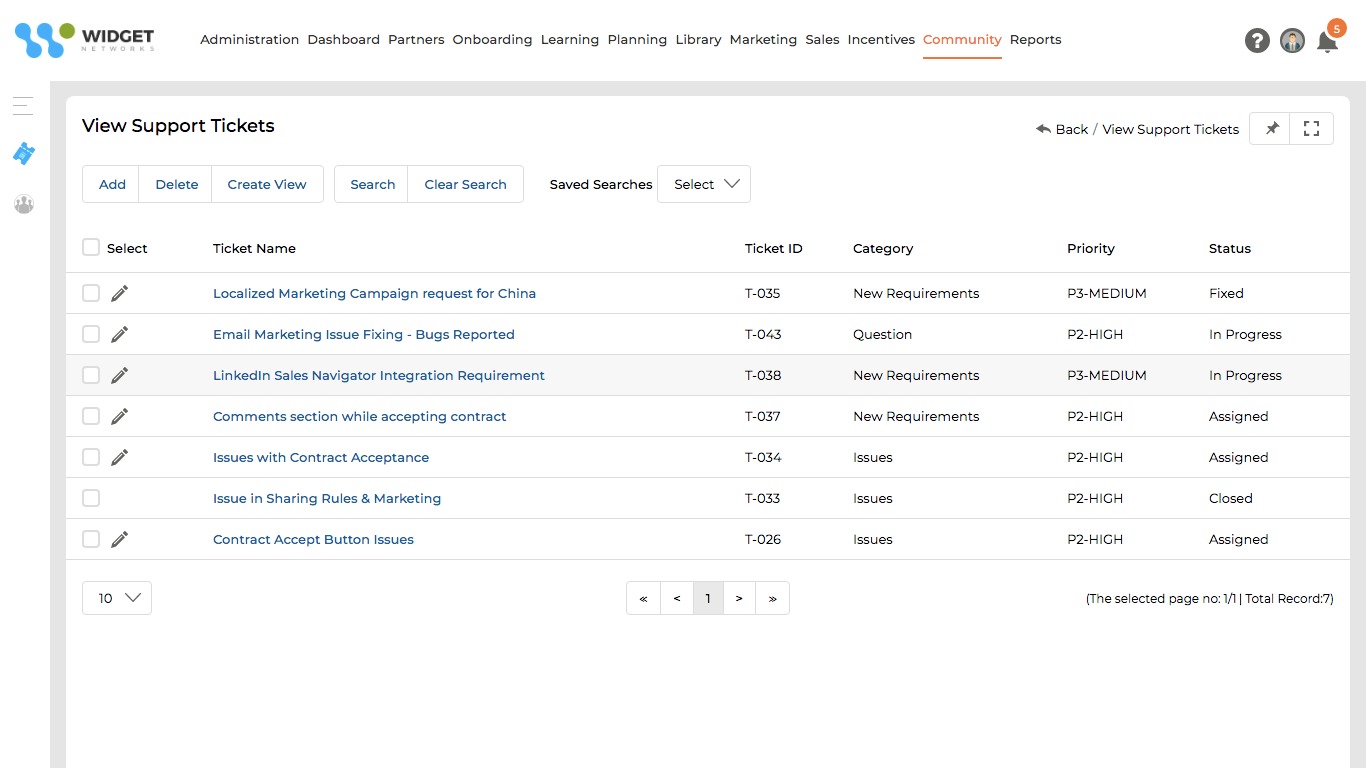 Monitor and Manage Situations
The primary goal of the Partner Support module is to help you restore normal service as quickly as possible and minimize the impact on business operations. Escalations are used to flag issues raised by the customer so that the appropriate personnel can respond promptly and monitor efforts to resolve them. The Partner Support module makes it easy for you to identify, track, monitor and manage situations that require attention and swift action. Managing issues consists of the following sequential steps: identification and ticket creation, validation and prioritization, analysis, tracking and reporting, escalation (if needed), resolution and closure.
Key Features Include:
Faster resolution
Increased customer satisfaction
Increased productivity
Searchable library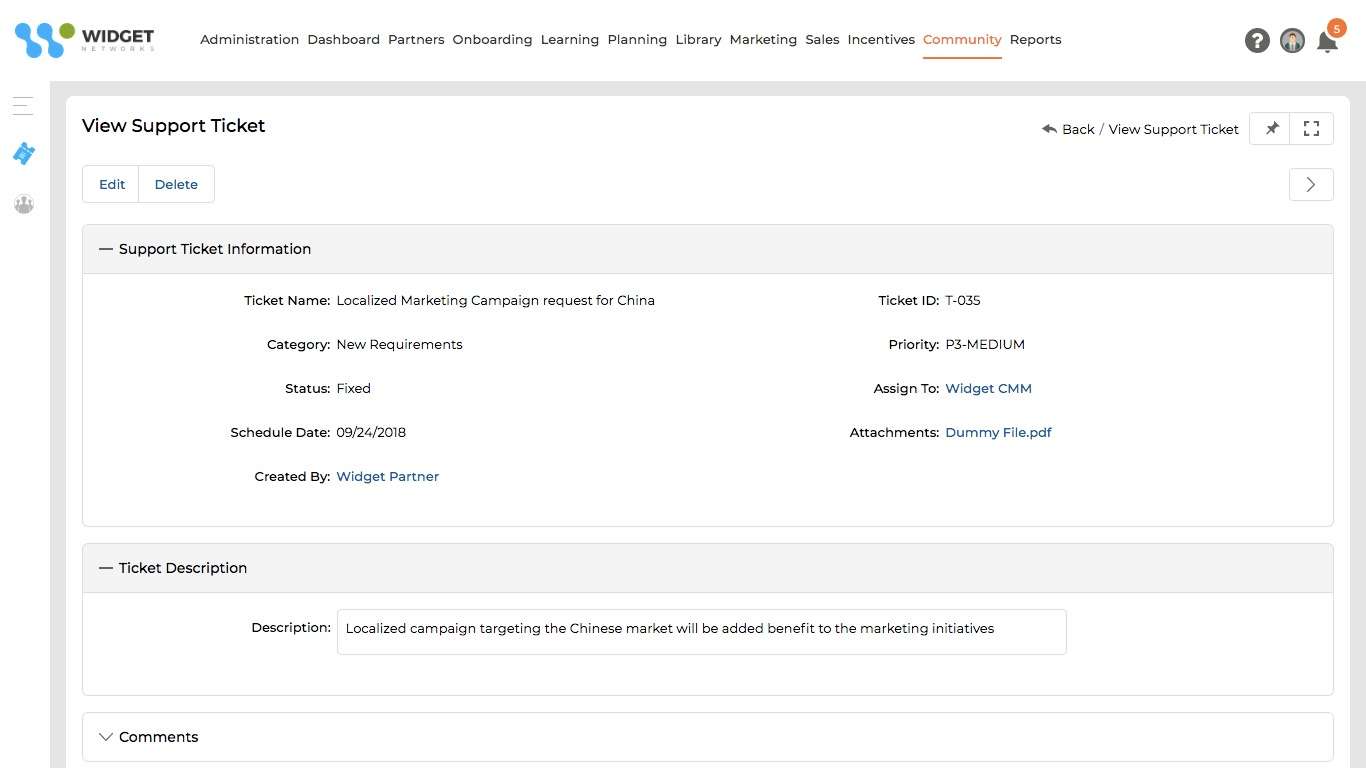 Customer Insights
With the Partner Support module, you can view all issue-related communications in one place. Add tasks and notes, see previous tickets and get to know your customers better—all while improving the quality of support you provide to partners. Easily track response times from ticket creation to ticket modification and filter tickets for problem-specific support and faster response. Exchange comments with colleagues about individual tickets in the comments section of the module and upload files in support of tickets as needed. The module also provides you with valuable metrics, such as tickets closed, average time to resolution, escalation rates and so on.
Key Features Include:
Time-to-resolution tracking
Issue prioritization
Knowledge base
Reduced ticket backlog