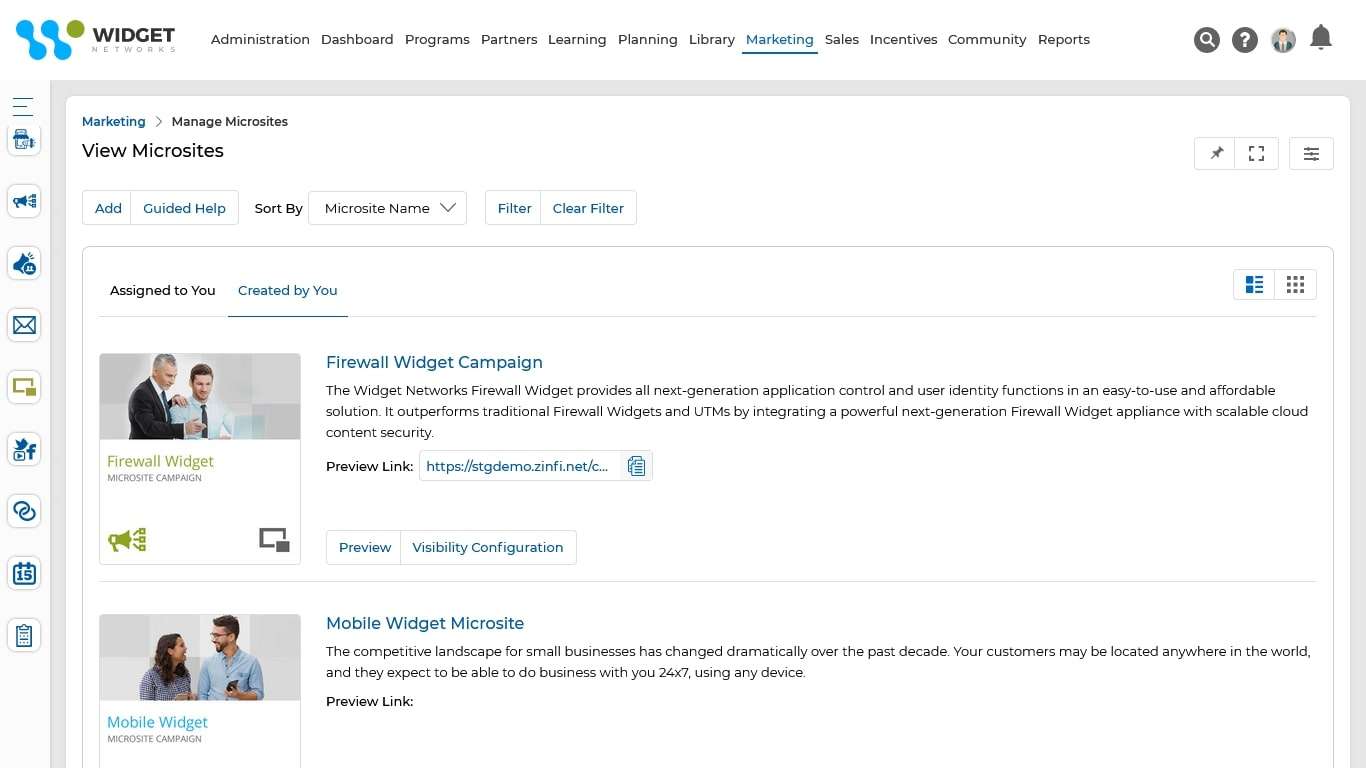 Microsite Setup & Management
ZINFI's Microsite & Landing Page Management module gives your organization the tools you need to quickly create corporate-branded landing pages for your channel partners to use in the execution of various marketing activities. This helps you create broader awareness of your products and generate more qualified leads.
You can use the module to set up required pages, products and documents to be shown on the landing pages. Channel partners can then customize existing content or add supplemental content to landing pages to meet their own business requirements.
Key Features Include:
Content management
Page setup and management
Visibility configuration
Integration of Dynamic Forms
UI/UX Package Management
This module allows you to quickly create single-page or multi-page microsites for your partners to incorporate into campaigns. With our UI/UX package management features you can simply upload the required design and CSS for a page to ensure it conforms to your brand guidelines.
This module also offers you the option to add various metatags to the page content so the microsite(s) are SEO- friendly. Any images you wish to be associated with a page can also be easily uploaded in a matter of seconds.
Key Features Include:
Script & style management
Metatag management
Partner #Code Replacement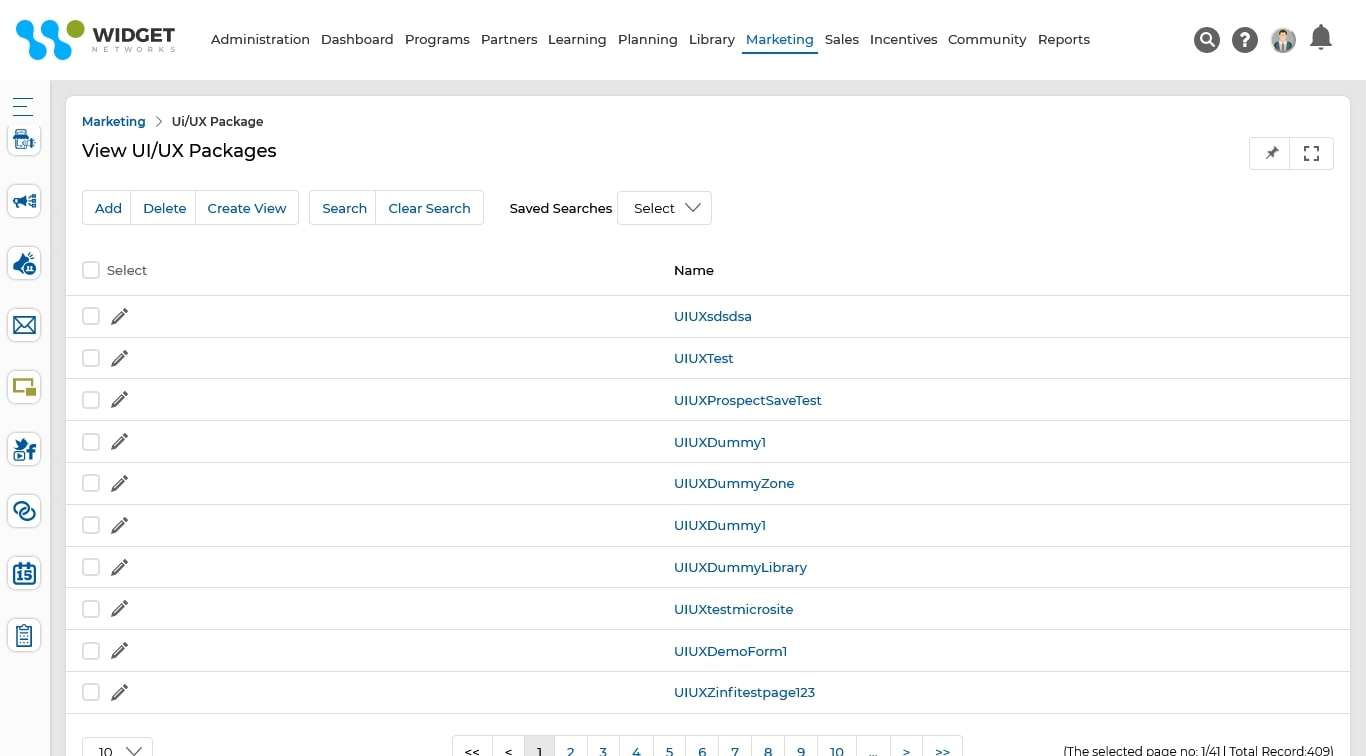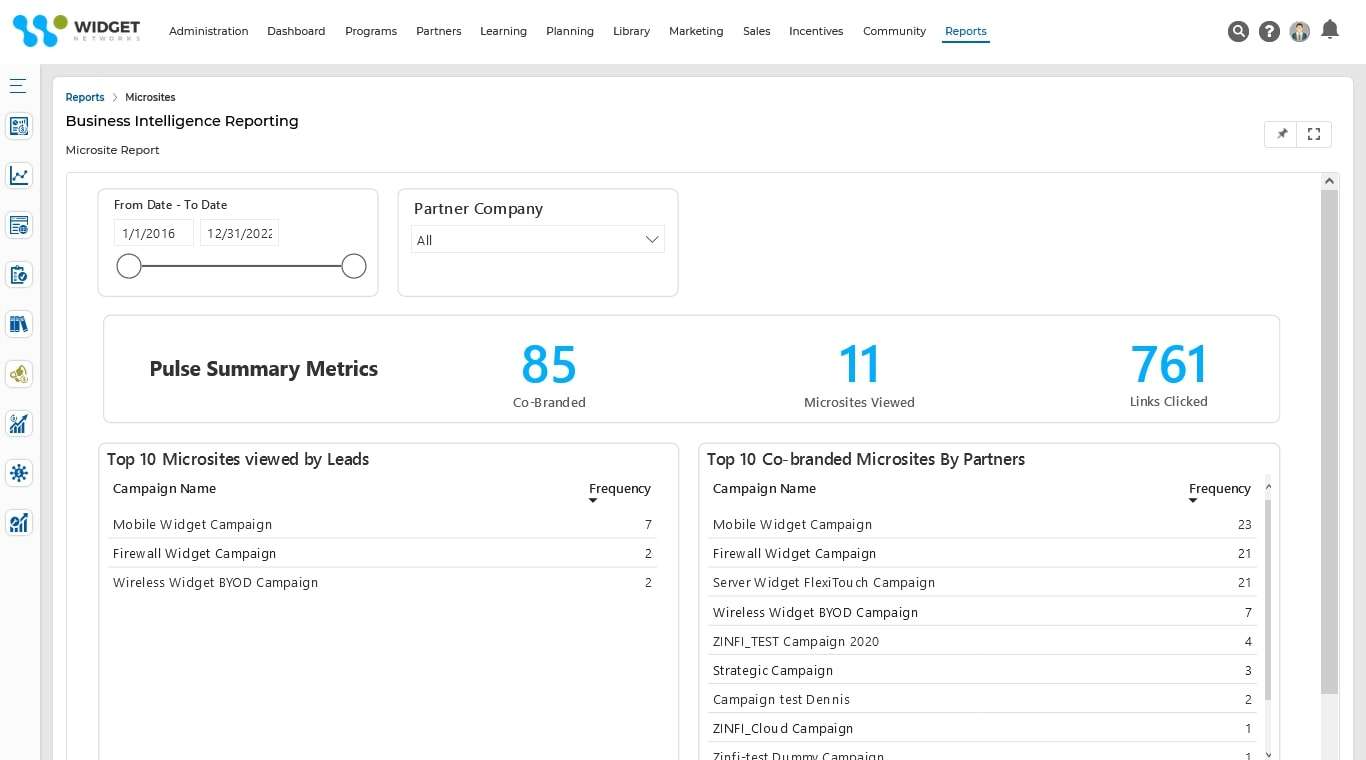 Performance Tracking & Analysis
ZINFI's Business Intelligence reporting engine has been integrated with this module to make it easy for you to monitor the performance of campaigns executed by each partner with real-time analytics. You will quickly have a clear understanding of which campaigns are working well, what needs improvement and why.
The module also enables your channel partners to keep track of the assets that are viewed or downloaded by prospects, and the leads that are generated via the microsites and landing pages they have customized. This feature gives partners the information they need to prioritize their follow-up activities with prospective buyers.
Key Features Include:
Summary dashboard
Asset download tracking
Lead capture notification