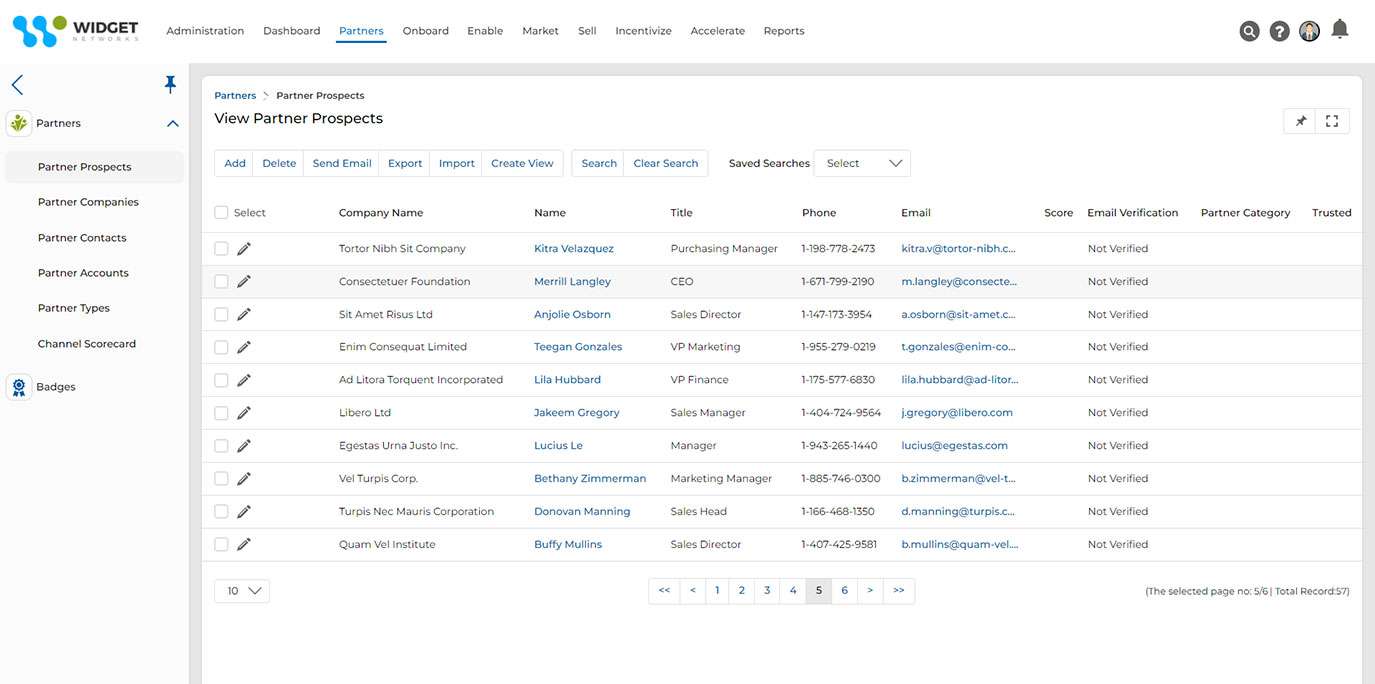 Partners Profile Management module
The Partner Management application allows your organization to manage channel partner profiles more quickly and effectively. Your organization can easily create partner records in the system, including business information such as partner type and company, prospect information, contacts, and accounts. Using the partner profile management features of our Partner Management application, channel management team members can easily track detailed partner profile information, sales history, lead generation, and other channel program-related activities.
Upgraded Partner Management Application with support for Affiliate Partners allows organizations to manage affiliate partner profiles more quickly and effectively. Admins can easily create Affiliate/Referral Partner records, including business information. Using the Affiliate/Reseller Partner Profile Management Feature – Channel Program Managers can easily track detailed affiliate/reseller partner profile information. Affiliate/Reseller Partners can also register through the Sign-Up Form and become an Affiliate/Reseller Partner Prospect.
Key Features Include:
Partner List Upload & Management
Partner Entity Management
Partner Contacts Management
Partner Profile Management
Global Partners Profile Management
By deploying ZINFI's UPM platform, you can recruit, onboard, train, and manage your partners globally to drive profitable growth, and you can increase your channel ROI by having an accurate picture of what is working and what is not. The platform makes it easy for you to determine which partners are on track to become high performers and which partners need extra help. With better visibility into partner performance, your regional and field organizations can target their efforts more precisely and with better results.
Integrated with the Partner Locator Engine, a Primary Partner can easily locate the Child Partners tagged/ pinned on the Google Map – based on the Address Location of the Child Partners saved. ZINFI's UPM platform is supported in multiple languages and with localized resources in various countries worldwide. This localized support drives partner usage and satisfaction and helps vendors who are seeking to drive partner enablement globally achieve better results.
Key Features Include:
Partner alignment with Business Models
Focused on onboarding, developing, and growing global partners
Account Level Deactivation for mapped Contacts and Users
Partner Notifications