Compare ZINFI vs Competitors
Average Top 10 "Easiest To Use" Partner Management Software
The Top 2 Easiest to Use Partner Management Software
User Satisfaction Score
We take grest pride in showing G2's unblased reviews on user satisfaction score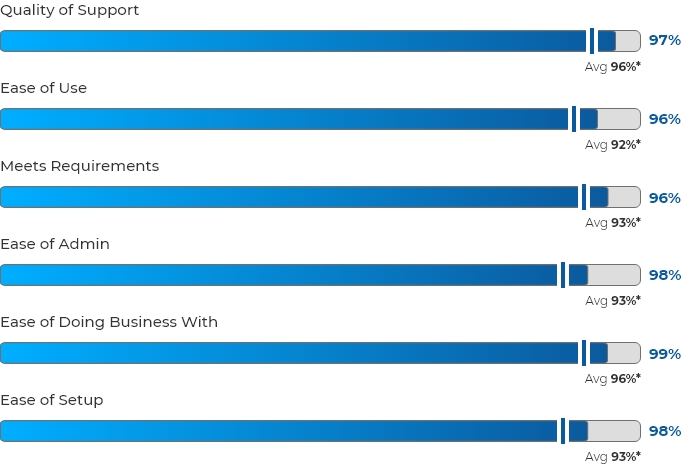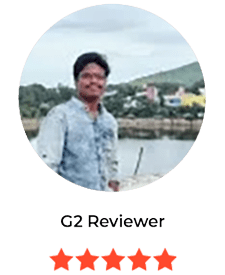 "Best Portal for connecting with Partners"
"The ZINFI portal is very user-friendly and has all the required options and details at the fingertips.
I found it quite easy to navigate and am able to find the tools that I needed very easily and to be fair there are quite a lot of tools and resources available on this website. Also, this website is smooth and I'm yet to face any lags or bugs in this portal. Customer support is very good and dedicated. The main highlight would be the ease of implementation and integration of this platform."

Sarath Kumar N.
Senior System Engineer
Information Technology and Services
Enterprise (>1000 emp.)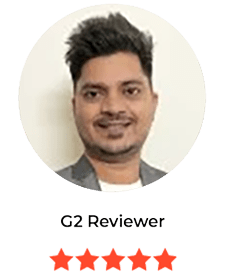 "ZINFI platform is incredibly user-friendly, intuitive interface making simple for anyone to use"
"ZINFI's Partner management with Cornerstone made it easy to use CornerstoneOndemand. Users can launch an integrated platform or application in no span of time. Their implementation helps to find many features that users are using frequently like the Customer Support icon, and notification bell icon so easily.
Their knowledge Center and Community with a huge audience help to get the resolution of your queries.
Raju R.
Project Associate
Enterprise (>1000 emp.)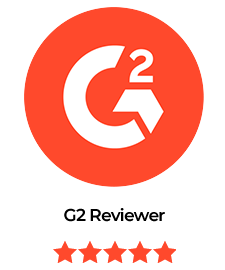 "Fast, Simple and Reliable portal to access Partner Information"
"The best thing I like about Zinfi is that it's very fast, accurate and easy to understand, even for the new users. The application gives you way more than just partner information. It helps me to analyze the partner data, check what is actually needed and efficiently let me communicate with the partner directly."

Abdullah H.
Mid Market (51-1000 emp.)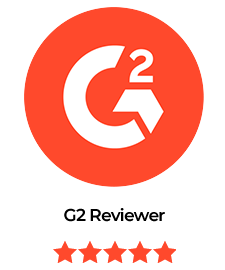 "Great portal experience with Dynatrace Partner portal, powered by ZINFI"
"Access to various training tracks that are tailored towards various roles. This enables us to enable our own organization better and get more value out of our investment."

Roar J.
Enterprise (>1000 emp.)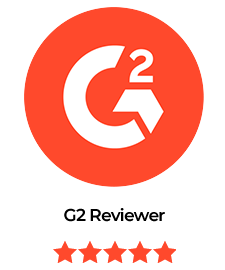 "ZINFI from NetScout Partner's POV"
"I like that there are different categories in the navigation menu, as this saves time when searching for specific information."

"For example, many times, I have had to search for information on a specific NetScout product, and the 'Content Library' category has many subcategories that have allowed me to find the information I need, so if I search, for example, an official description of the 'nGenius Decryption Appliance' I have to look for /Content Library/Products/Smart Visibility/nGEnius DEcryption Appliance/Quick Reference/ and a pdf will have the description of the product, this is repeated with each NetScout product.""
Alejandro G.
Small Business (50 or fewer emp.)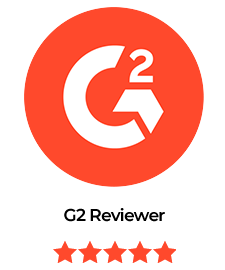 "ZINFI's platform has far exceeded my expectations"
"The thing I like most about ZINFI's Partner Management Software platform is it's ease of use. The system is extremely user friendly and very intuitive which makes inputting our Xcel Energy rebate request a simple and pleasant experience."

Matthew S.
Small Business (50 or fewer emp.)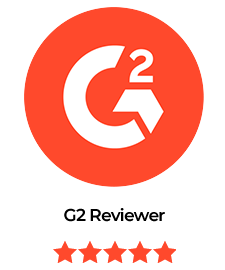 "Great all-in-one channel support portal"
"I've been using ZINFI-powered partner portals for the last couple years at my job in an IT reseller. My experience with these portals has been nothing but smooth and intuitive. I like the predefined resources available across several partner portals, like Dynatrace's, such as enablement, deal management, marketing campaign material, etc. I also like that I could use different vendor's partner portals keeping similar layout and resources."

Alberto R.
Information Technology and Services
Mid market (50-1000 emp.)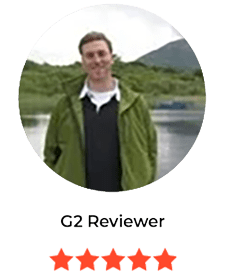 "ZINFI Marketing Platform User Review"
"We currently use ZINFI for our web syndication and marketing campaign efforts. I find ZINFI to be a robust solution that allows my company to easily access all relevant digital marketing materials, enabling us to execute high-touch marketing campaigns."

Chris S.
Marketing & Business Development Manager
Entetrprise (>1000 emp.)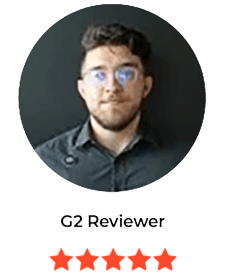 "Great with little to no issues"
"ZINFI has developed an exceptional Unified Channel Management platform, offering a wide range of tools for effective partner management. This platform stands out from its competitors due to its remarkable features and capabilities. One notable aspect is the comprehensive toolbox that covers a vast array of partnership management needs. Partners will find the user-friendly and intuitive mobile-responsive partner portal particularly impressive, enabling seamless navigation through channel programs and easy access to relevant content and campaigns. Additionally, the innovative Portal Content Management system significantly enhances content distribution efficiency by allowing dynamic updates."

Angelo O.
Associate Data Engineer I
Mid-Market (51-1000 emp.)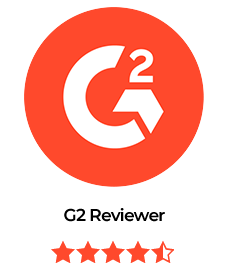 "Truly impressive performance and functionality. Exceeded my expectations in every way"
"The unique feature of ZINFI is its easy-to-use platform, which needs less instruction and enables users to become skilled rapidly. They put a high priority on providing clients with a seamless experience and making sure that their queries are resolved as soon as possible. ZINFI provides a full range of software tools, like Dynatrace, that are creative, provide an enjoyable user experience, and successfully achieve our goals."

Thushara D.
Small Business (50 or fewer emp.)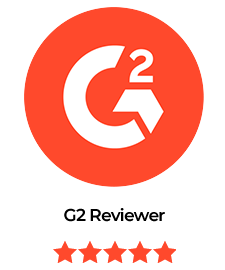 "Great Solution to Connect with Partners"
"What I like about Zinfi is that it's not just a medium between the partner and end user, but provides complete solutions from branding, relationship management and customer support. I have been using other similar solutions but ZINFI is definitely the best in the market as it really helps the part to connect with the right end user and improve the relationship."

Aashritha S.
Mid-Market (51-1000 emp.)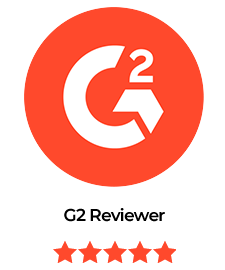 "A solid 10/10 – it's easy to use and user-friendly!"
"It is ease of use and user-friendly interface. As a partner, I gotta say, ZINFI's interface is way easier to use than other portals I've used. It has a one-page setup where you can do everything. You can just pick predefined customers and users.""
Ali Osman Y.
Small Business (50 or fewer emp.)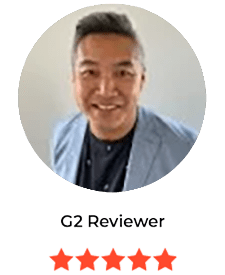 "Partner Portal"
"I am a director of a data and analytics consulting company. I have recently been invited to join a partner portal by one of our technology partners."
"Having lots of experience using many partner portals, this is one of the cleanest and easiest ones I've encountered. From the start of signing up, it was straightforward. It is easy to navigate, and the functionality for training courses and certification was excellent."
Spencer H.
Partner | Director of Customer and Partner Engagement
Small Business (50 or fewer emp.)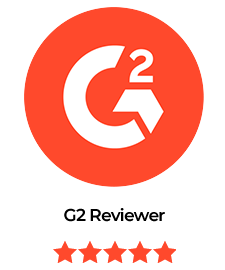 "Recommended tool for Deal Management"
"The portal has improved our deal management and follow-up skills, our teamwork has become more efficient and the UI is super easy to understand. You no longer need to be an expert in order to follow your deals."
Sare A.
Small Business (50 or fewer emp.)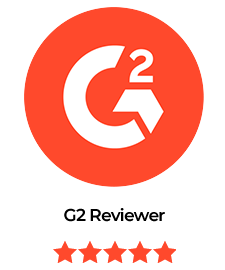 "A user-friendly portal with access to any information in few clicks"
"The best thing that I liked about Zinfi's Dynatrace portal is that any information that you are looking for is available in front of you within a second. Secondly, one can go through all updates in a first glance after logging into Dynatrace portal. One does not need to go deep down to find any particular information."
Muneeza H.
Software Consultant
Mid Market (51-1000 emp.)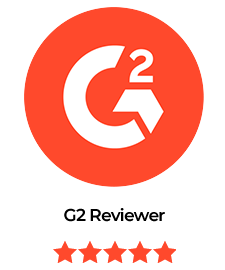 "The Best User-Friendly Partner Management Solution"
"Zinfi is doing great in helping their Partners manage their portal and giving a unique customized experience to its customers. What I like about Zinfi is that they are providing cutting-edge solutions at competitive pricing. Also the way Zinfi collaborates with SAP and other ERP platforms is seamless."
Ashwin B.
Mid Market (51-1000 emp.)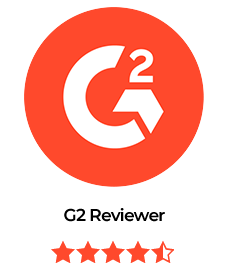 "Faster and Better"
"The ZINFI website is very good to use, fast and very practical. The things I like the most is the up screen information. About the competitors, I don't use any other competitor platforms, so I can't do an accurate review, but about ZINFI, is everything good and fine to use."
Gustavo B.
Observability Analyst Consulting
Mid Market (51-1000 emp.)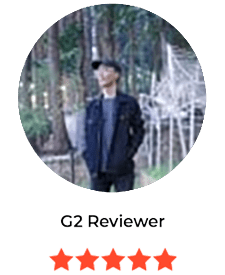 "I will recommend ZINFI to a colleague because their platform is designed to help businesses manage"
"ZINFI offers a range of software tools and services aimed at improving partner engagement, lead generation, and overall channel management. Their solutions typically include features like partner onboarding, lead management, marketing automation, performance tracking, and more. These tools are designed to streamline communication and collaboration between companies and their channel partners, ultimately helping them drive sales and grow their businesses."
Abed N.
Lead Technical Consultant
Mid Market (51-1000 emp.)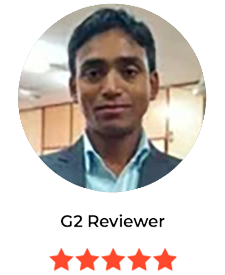 "Seamless navigation with incredible experience"
"Zinfi portal is very user-friendly due to navigation is seamless and it makes my job easier as it has organized menus and zones. The best part is help documentation is available wherever I am stuck."
Nasib D.
HRIS Implementation Consultant
Entetrprise (>1000 emp.)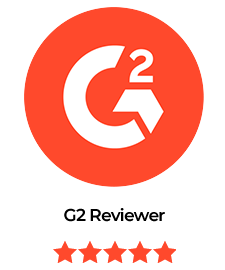 "Excellent Service"
"The customer support team is helpful, and the service that is being given is seamless for the best user experience."
Daniel B.
Entetrprise (>1000 emp.)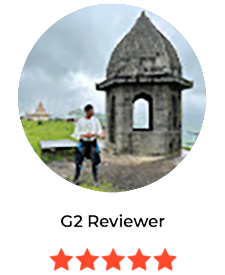 "Overall it was a great experience with Zinfi partner portal for the past few days."
"It's a partner portal for Dynatrace. Really liked its UI and overall user experience. I am definitely sure that if someone/colleague asks me for this partner portal then I am going to suggest this portal for sure."
Gaurav P.
Assistant System Engineer
Entetrprise (>1000 emp.)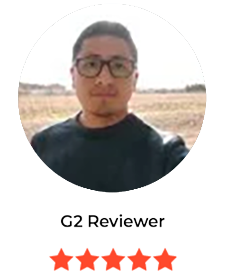 "Zinfi is a good platform to learn and grow professionally."
"When I had access to the platform I came across good information regarding Netscout. It has been very helpful to me as I have been able to supplement some of the training I had from Netscout."
Luis R.
Engineering Specialist
Entetrprise (>1000 emp.)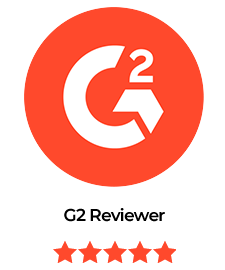 "Amazing PPM management platform."
"I have been using the Dynatrace partner portal powered by ZINFI; it's smooth like butter.
The portal loads like magic just in milliseconds. Traversing through the portal is also very quick. UI is intuitive overall. I had a wonderful experience using the portal, and I would recommend it to any vendor as a PPM platform."
Kalyan M.
AVP Presales – EMEA
Entetrprise (>1000 emp.)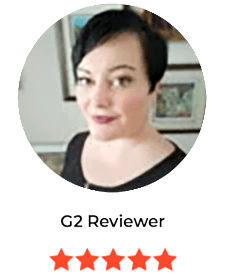 "Zinfi – Makes my partnership Easy"
"Everything is organized and in one place. It is very easy to put together a co-branded marketing campaign that is ready to distribute in just a few clicks. The Social Syndication is a really cool feature that I am playing with. I am the Digital Marketing Director and love to spotlight the companies that are the easiest to work with, like 3M."
Barbara Ann C.
Manager of Marketing & Communication
Entetrprise (>1000 emp.)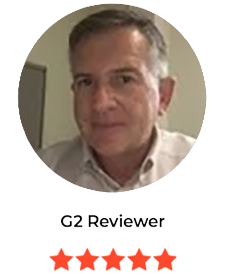 "Connecting made Easy"
"The system makes it fairly easy to upload documents and navigate through the menus."
Steven C.
Sr Account Executive
Entetrprise (>1000 emp.)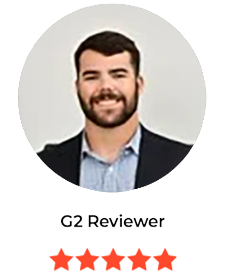 "Easy tool to use and implement."
"The intuitive interface I loved. In minutes, even an inexperienced user can create exciting email campaigns. Such reports have allowed us to monitor calls and client meetings quickly."
Brody N H.
Information Technology Specialist
Entetrprise (>1000 emp.)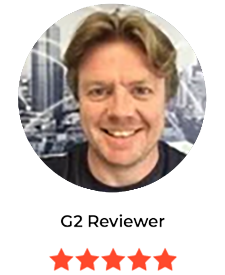 "Zinfi is easy to use and the support is excellent."
"The campaigns in a box are great for freeing up valuable time and giving me control over campaign strategy. We are very busy with our social media strategy but email marketing is still important. Zinfi allows us to conduct both effectively."
Peter H.
Marketing Manager
Entetrprise (>1000 emp.)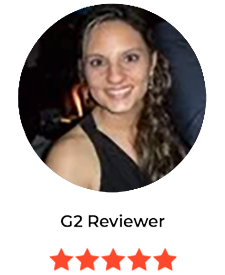 "Zinfi is a great tool for conducting and measuring marketing campaigns."
"I like the diversity of material, offered in both English and Portuguese. We can measure the results to reassess new actions and know how effective the campaign was. It is interesting to manage separate media publications with email marketing submissions. In this way, we see that some clients interact better with different types of communication. The option of scheduling submissions and posts facilitates the organization of work. The reports provided in Excel make it possible to monitor the evolution of customer interaction with each campaign.
I recommend Zinfi to anyone who wants to optimize their campaign results."
Adriana S.
Assessora de Marketing
Entetrprise (>1000 emp.)
"Company that helps you grow your business."
"What I like the most about ZINFI is the commitment it has with its clients, such as the support and advice they provide when executing a marketing campaign, as well as the help, to be able to see the results of your campaigns and the opportunities generated. The availability it gives you when there is an update on the platform and how to carry out your campaigns autonomously although you will always have someone to back you up."
Vanessa A.
Ejecutivo de marketing
Entetrprise (>1000 emp.)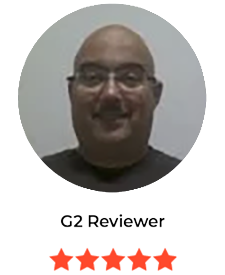 "Great marketing tool."
"The automated process for running a digital campaign is pretty good. Asset (digital campaign materials) management is real easy, asset customization is done via templates, so it's pretty straightforward. Campaign microsite features are basic but fit for the purpose. ZINFI changed the GUI (which, to be honest, required some getting used to before the update), and while it still may benefit from further improvements, it is good that ZINFI is listening to its customers and taking corrective action."
Ferhat S.
R&D Lead
Entetrprise (>1000 emp.)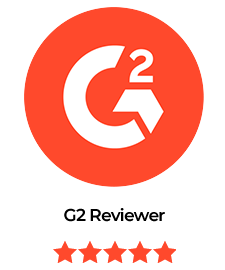 "I have become a one-woman marketing team with Zinfi!"
"Once lists are formatted and uploaded, sending out email blasts is easy and can be done in minutes between sales calls. The program is a cloud-based system and can be accessed from anywhere. It is easy to navigate and provides a library of templates that align with our business offerings. Email blasts can be used to help existing customers keep informed of our company's new offerings, or help to increase sales and get new prospects. This is the best way to reach a large audience with just a few clicks. The Support Staff is extremely responsive which eliminates downtime with the program, they follow up until the problem is resolved."
Judi D.
Marketing Specialist and Inside Sales Rep
Entetrprise (>1000 emp.)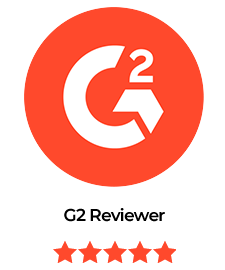 "Amazing software"
"Zinfi's software is highly intuitive and very easy to use. It has a lot of do-it-yourself tools that allows us to manage our portal content in a seamless fashion. We are also able to set up our own workflows, create different forms, approval flows and reports. I used other PRM systems before, and they were very clunky. This is why we went through an extensive evaluation, and selected Zinfi. We have been quite happy with the solution."
In addition to the product, Zinfi's support is really great. Program managers are always available to work with us in defining workflows, reports and other areas of the products that can help us automate our channel management work.
Joe D.
Principal
Marketing and Advertising
Entetrprise (>1000 emp.)