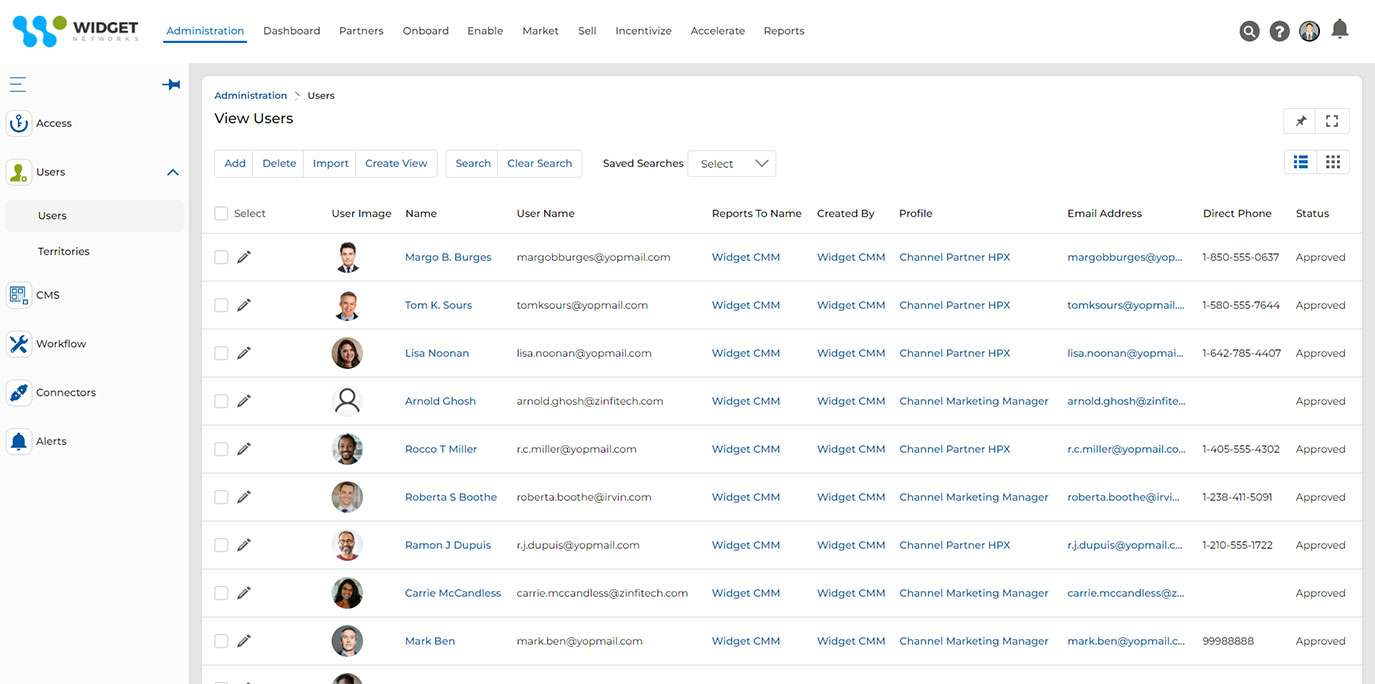 Users and Group Management
The Users and Group Management allows your organization and partner organizations to set up users and assign them to various groups and profiles for content access given to them. UPM Import Engine integration with the Users Management application lets you efficiently bulk import user records from legacy files, viz. xlsx, through a few clicks. Associate Users and Groups to Countries and utilize the Country and Language list that shows what Countries and Languages are associated with a specific user or group for a User or a group of users to view content assigned to these countries/languages.
With the user and group management features, your organization can manage the access rights of users and the association of users with specific groups to provide restricted access to zones available in the partner portal.
Key Features Include:
Partner and Client User Setup & Management
User Group Setup & Management
User Group and Country-Language Association
Bulk Upload and Visibility Configuration
Dynamic Avatar and My Account Menu Management
UPM's My Account has been upgraded to enable users to upload personalized avatar images for their respective profiles. Utilizing this option allows the user to browse the system and upload his image as per his choice. The latest offering of UPM enables the OOB to feature to edit/update and display portal users' profile pictures in the form of the "Avatar" icon. Further, upload your OEM Logo easily, update your brand identity, and restrict the upload of your Partners' Logos from the backend.
Users can select fast-track options in the My Account settings, available by clicking on the Avatar Image/ Profile Image: the availability and the order of the options viz. The respective user can easily manage switch user, My Account, Workflow, etc.
Key Features Include:
Dynamic Avatar
Menu Options Management
OEM Logo Upload
Disable Partner Logo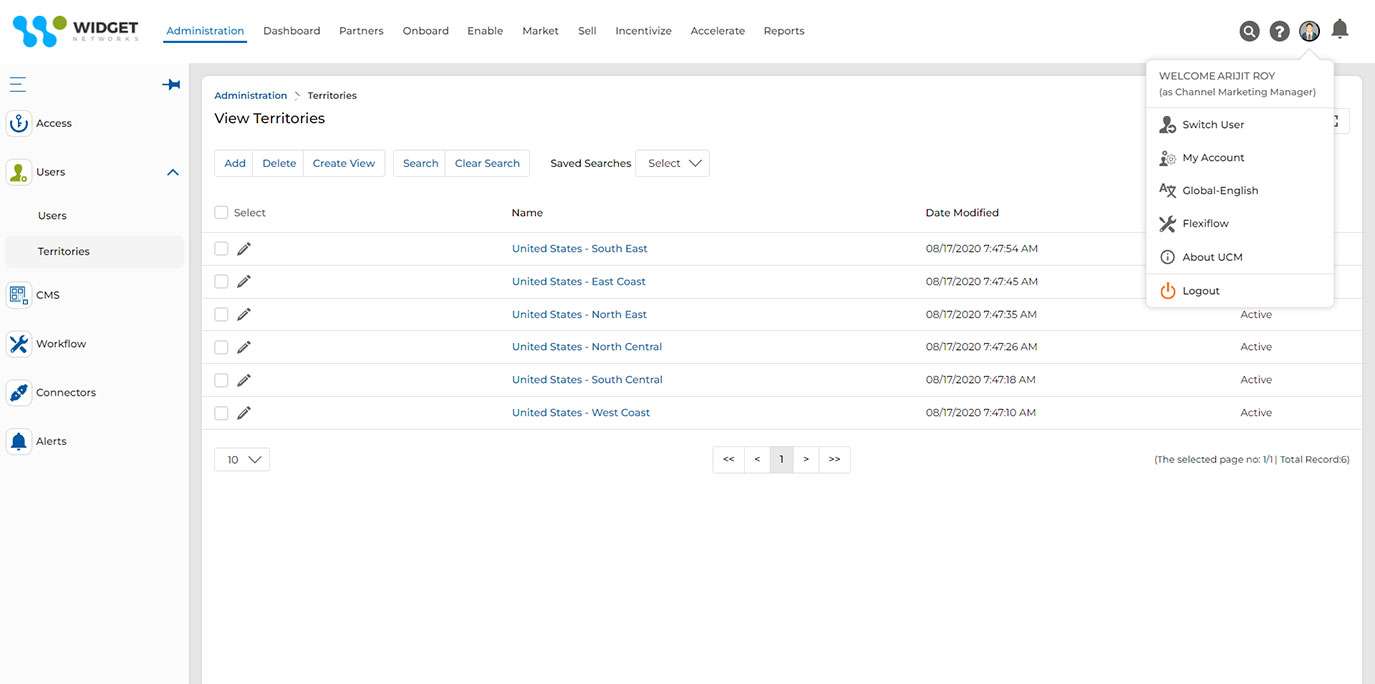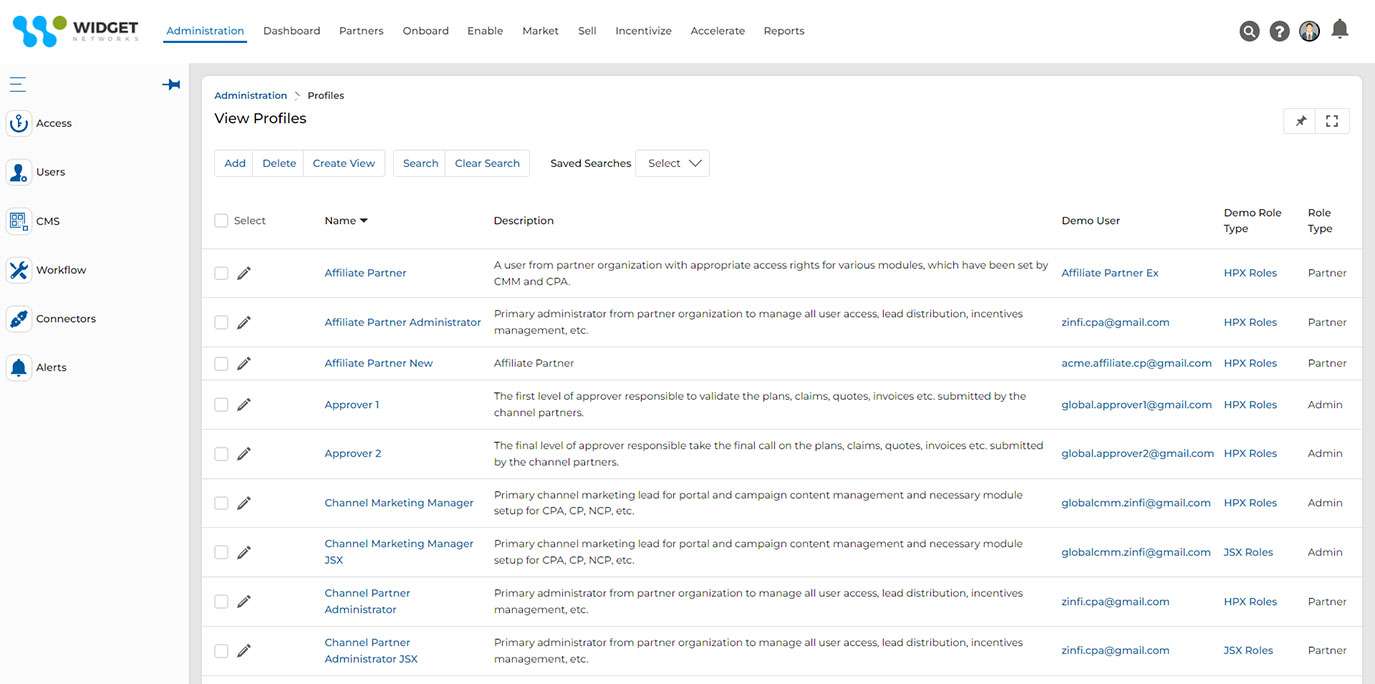 Role Management
Using the Users and Group Management, your organization can set up various roles in the partner portal, which can be tagged with different users or user groups. Our role management features allow you to provide additional access rights to portal users with a granular management capability and let you impersonate other users for urgent business needs.
With the role management features of our Users and Group Management, your organization enjoys the flexibility of changing permissions and removing users without making changes to individual profiles throughout the portal. This makes managing a multi-tier partner network much more straightforward.
Key Features Include:
Role Setup & Management
User Association
Portal Action Restriction Management
Impersonate User