Extending the ZINFI Unified Channel Management (UCM) platform for native applications to smartphones and other mobile devices gives your field team and partners a strong competitive advantage that can help drive revenue and enhance the customer and partner experience. Whether they are viewing up-to-the-minute account or contact information, updating an opportunity, scheduling an activity, or logging a call or email to history, your on-the-go professionals will have the secure, instant access to vital information and productivity tools that they need to succeed. Take a new approach to business—go mobile with ZINFI UCM and live where the action is.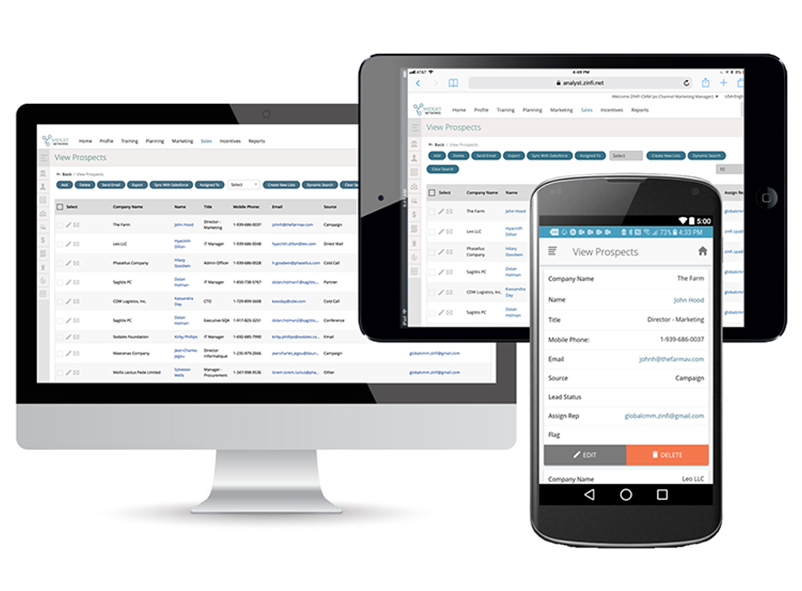 Mobile-First Architecture
With ZINFI's "mobile first" strategy, development and updating of the mobile experience through our powerful mobile app are driven by the requirements of the connected, on-the-go environment that defines channel management today. The ZINFI mobile platform offers intuitive, user-friendly design and a rich feature set.
ZINFI's mobile app enables your organization and your channel partners to instantly access and manage accounts, leads, opportunities, calendar entries, activities and many other features on the go. The mobile app comes with push notifications, location services and other functionality designed to make the platform more intelligent and powerful.
Key Features Include:
App functionality and flexibility management
App screen experience and consistency management
User navigation management
Process/flow execution speed management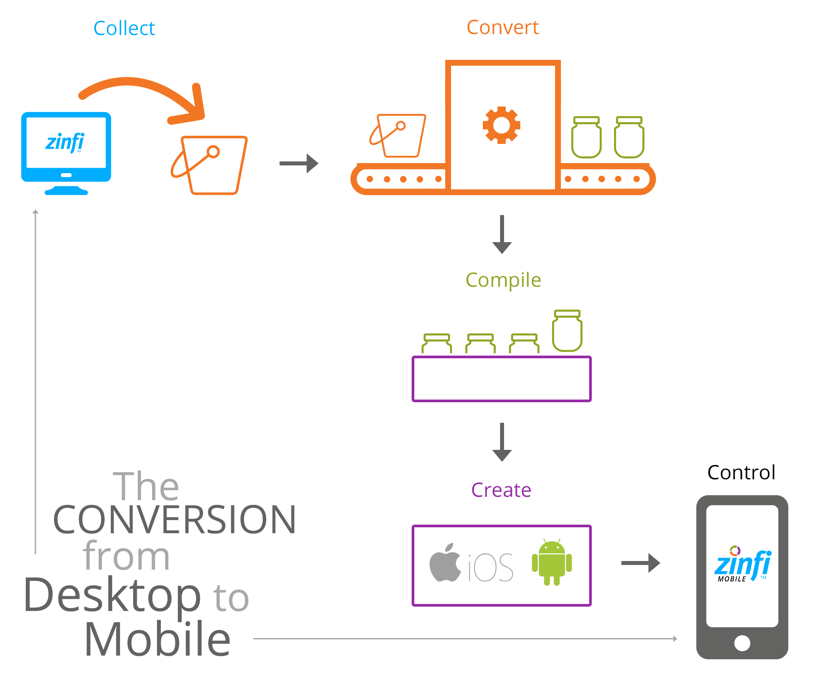 Dynamic App Creation
To create the "native" mobile application of the Unified Channel Management platform, ZINFI reuses up to 80% of its native code base from the web application architecture. ZINFI uses cutting-edge technologies to add dynamic web application capabilities in a simplified and efficient way. The coding is then converted through a powerful framework that "translates" the necessary components into formats for mobile display. The final system layer compiles these components together into a native app that resides and performs on the mobile device, a singular output that is compatible with both Android and iOS.
This web application and conversion architecture means the mobile app is ultimately more responsive and easy to use. The app is compatible with iOS and Android frameworks from the get-go. The ZINFI mobile app allows your users to access lead information and history quickly, and efficiently perform a variety of core activities like sending emails, updating opportunities, scheduling events, adding tasks and more.
Key Features Include:
iOS & Android compatibility
Data synchronization management
Data accessibility management