This Management module of ZINFI's partner relationship management (PRM) platform enables your organization to automate the management of various incentives schemes—such as sales rewards, company rebates and commissions—to drive improved channel performance.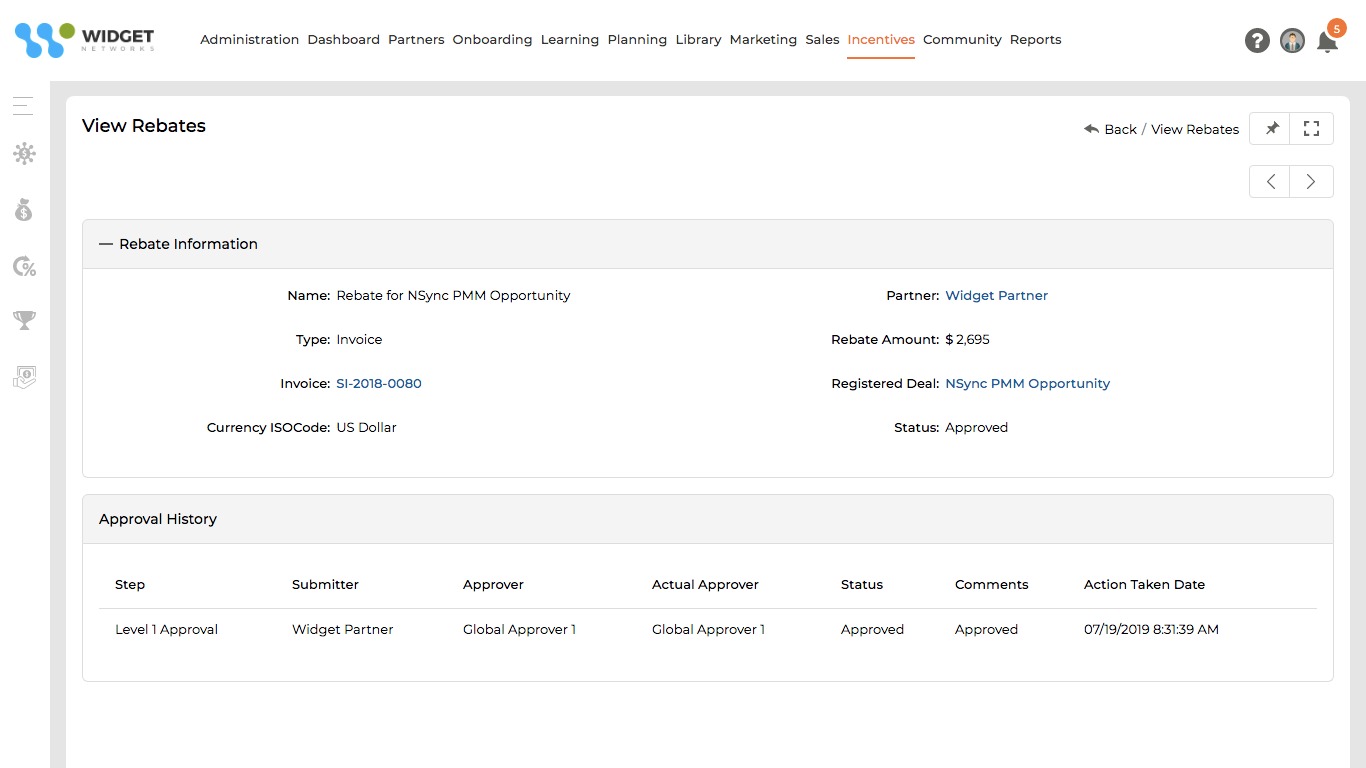 Rebates Management
Sales gamification management is an important component of the this module. This allows vendors to create an engaging rebates program for its channel partners. Vendors can formulate and implement strategies and policies aimed at providing rebates to channel partners fairly, equitably and consistently in accordance with the values of their organization.
This tools help channel partners drive the success of initiatives by sharing the individual performances of sales team members. Sales reps are encouraged to seek rewards and earn rebates on the products purchased from the vendors, all in a fair and transparent process.
Key Features Include:
Reward addition
Reward management
Gift addition
Reward and gift claim tracking