Every channel management organization needs a system for connecting and unifying multiple third-party platforms, tools and reports in a single, centralized location. This is where ZINFI's Centralized Interconnect (CENTRiTM) comes in. CENTRiTM connects to external third-party systems, and processes all workflows and requests from those external systems. The external systems communicate through CENTRi's secured APIs, and the internal systems communicate directly through CENTRi's data access layer. CENTRiTM is an event-driven workflow scheduling engine. Built on top of high-performance, scalable data storage, CENTRiTM is a data management interface that can quickly process data in any shape or form.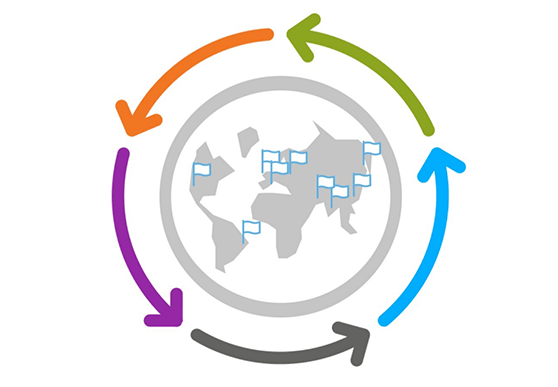 CENTRi™ Overview
ZINFI's Centralized Interconnect (CENTRiTM) system supports data from third-party CRMs (Salesforce, SAP, Dynamics, etc.) and various marketing platforms (Google Analytics, Facebook, Twitter, etc.) via native data connectors with a dedicated graphical user interface. CENTRiTM also connects to popular marketing automation platforms (Marketo, Eloqua, etc.), as well as any other web application with defined interfaces. CENTRiTM connectors support automated data synchronization in a defined time or period. In addition to synchronization, data can also be incrementally stored with each iteration. Using ZINFI CENTRiTM, your organization can make any data set accessible by third-party services, enabling you to connect to your own CRM, marketing automation, point-of-sales and other third-party systems. CENTRiTM also helps your organization to better understand data at any point, enabling you to simplify various system operations within CENTRi's data explorer capabilities.
Key Features Include:
Universal Data Connectors Management
Automated Data Sync Management
Data Explorer Management
Data Structure Management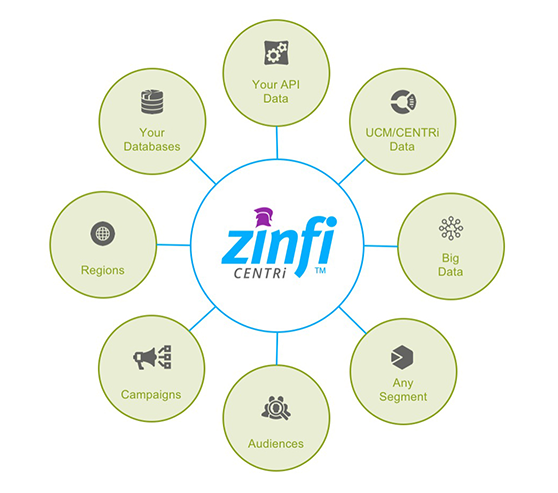 CENTRi™ Data Management
To create the native applications for mobile of its UCM platform, ZINFI reuses up to 80% of its native code base from the web application architecture. ZINFI uses cutting-edge technologies to add dynamic web application capabilities in a simplified and efficient way. The coding is then converted through a powerful framework that translates the necessary components into formats for mobile display. The final system layer compiles these components together into a native app that resides and performs on the mobile device—a singular output that is compatible with both Android and iOS.
This web application and conversion architecture means the mobile app is ultimately more responsive and easy to use. The app is compatible with iOS and Android frameworks from the get-go. The ZINFI mobile app allows your users to access lead information and history quickly, and efficiently perform a variety of core activities like sending emails, updating opportunities, scheduling events, adding tasks and more.
Key Features Include:
iOS & Android compatibility
Data synchronization management
Data accessibility management