ZINFI's Deal Registration Management module associates partner-related contact, record and deal and opportunity information to provide a complete customer view for your group in a single place.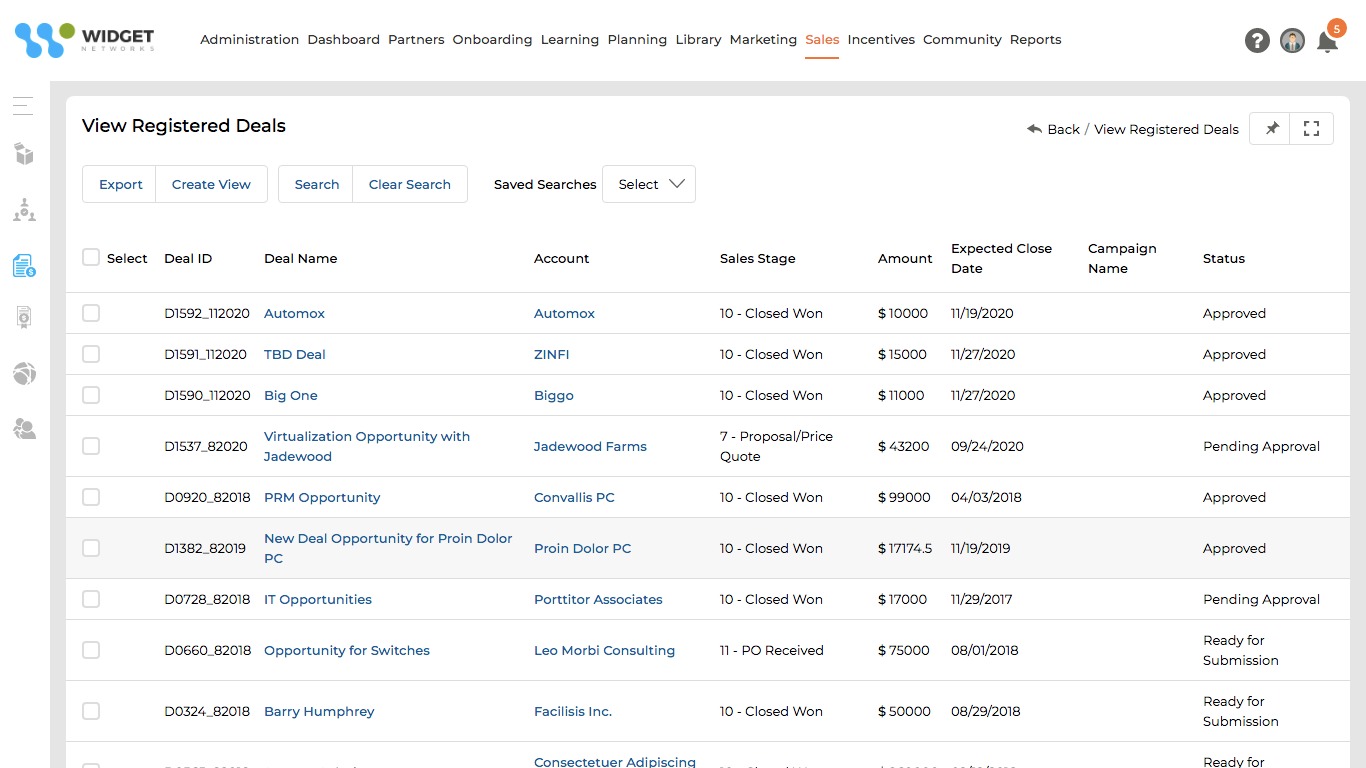 Opportunity & Deal Management
Organizations use our Deal Registration Management module to establish an automated survey and endorsement process for all opportunities and deals submitted by the channel sales group. You can also push submitted opportunities and deals to your internal CRM through designed system connectors.
The dynamic reporting engine of the module gives you insight into each dimension of the business pipeline of the channel sales group. Channel partners can also monitor their own sales activities by viewing the progress dashboard, which provides metrics for individual sales reps.
Key Features Include:
Opportunity management
Deal registration
Approval and review management
Deal Details
Deal properties vary from business to business, and it can be difficult to capture deal details when you are limited to standard fields. In ZINFI's Deal Registration Management module, you can create custom fields from a variety of field types to build a view that works for you. As an opportunity gets closer to becoming a deal, you can connect it to a specific contact, designate an expected close date, set yourself or someone else as the primary assignee, and more. You can also view relevant telephone and email conversations in the notes section of the module.
Key Features Include:
Deal assignment
Notes capture
Addition of new fields as required