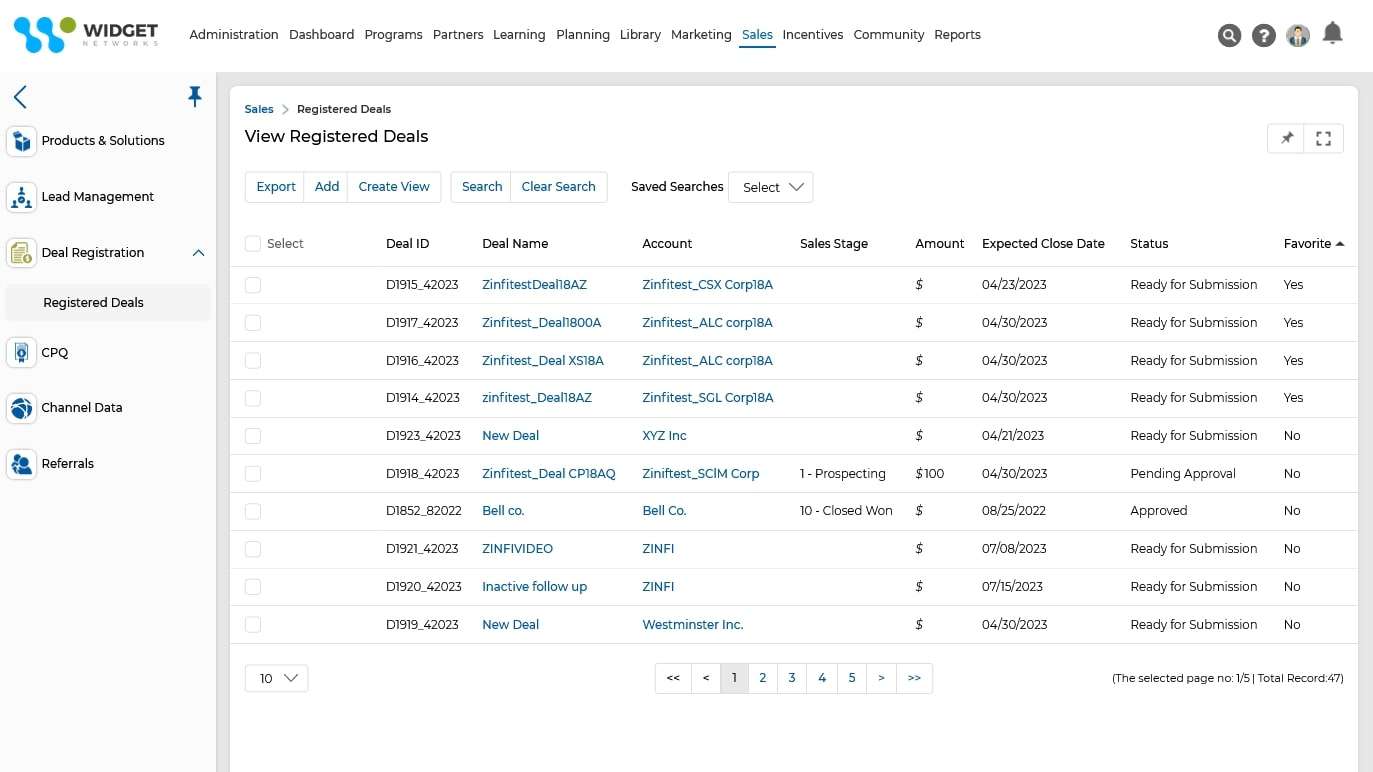 Opportunity & Deal Management
Organizations utilize our Partner Lead Management module to set up an automated survey and endorsement mechanism for all submitted opportunities and arrangements finished by the channel sales group. The module likewise enables you to push submitted opportunities and arrangements submitted to your internal CRM through designed system connectors.
UCM's latest offering, the SFDC FIRE Installer, lets you connect and map to your SFDC implementation quickly to make the deal registration work and sync on the fly. The dynamic reporting module of the Partner Lead Management provides insight into each dimension of the business pipeline made by your channel sales group.
Key Features Include:
Opportunity management
Deal registration
Approval and review management
Sync on the Fly to SFDC
Deal Details
Deal properties vary from business to business. Along these lines, you ought to have the capacity to catch each data identified with your deal without being limited to standard fields. In UCM, you can make custom fields from a scope of field types to execute a structure to your view. While making your deal, you can connect it with the related contact, allocate possibility, surmise a normal close date, set yourself as the primary assignee or appoint to another, and accomplish more. You can likewise see related discussions by means of telephone and email on the notes section.
Key Features Include:
Tag Deals as Favorites
Deal Assignment
Notes Capture
Add New Fields
Simplified Deal Registration
UCM's Simplified Deal Registration methodology lets you register a Deal as the Primary Contact or for a Channel
Partner at one go, through a single viewpoint provided through the one-page Deal Registration Form. You no more need to traverse through the time-magnum Deal Conversion process and concentrate on the optimized steadfast approach to create Deals faster.
Once a Deal is created through the Simplified Form, completed and submitted, the Contact and Account Records are auto created and can be found in the respective Account and Contact List Pages. Configure the Deal approval process easily sync to an external CRM for Admin Review.
Key Features Include:
Simple
Fast Track Approach
Auto create Account and Contact