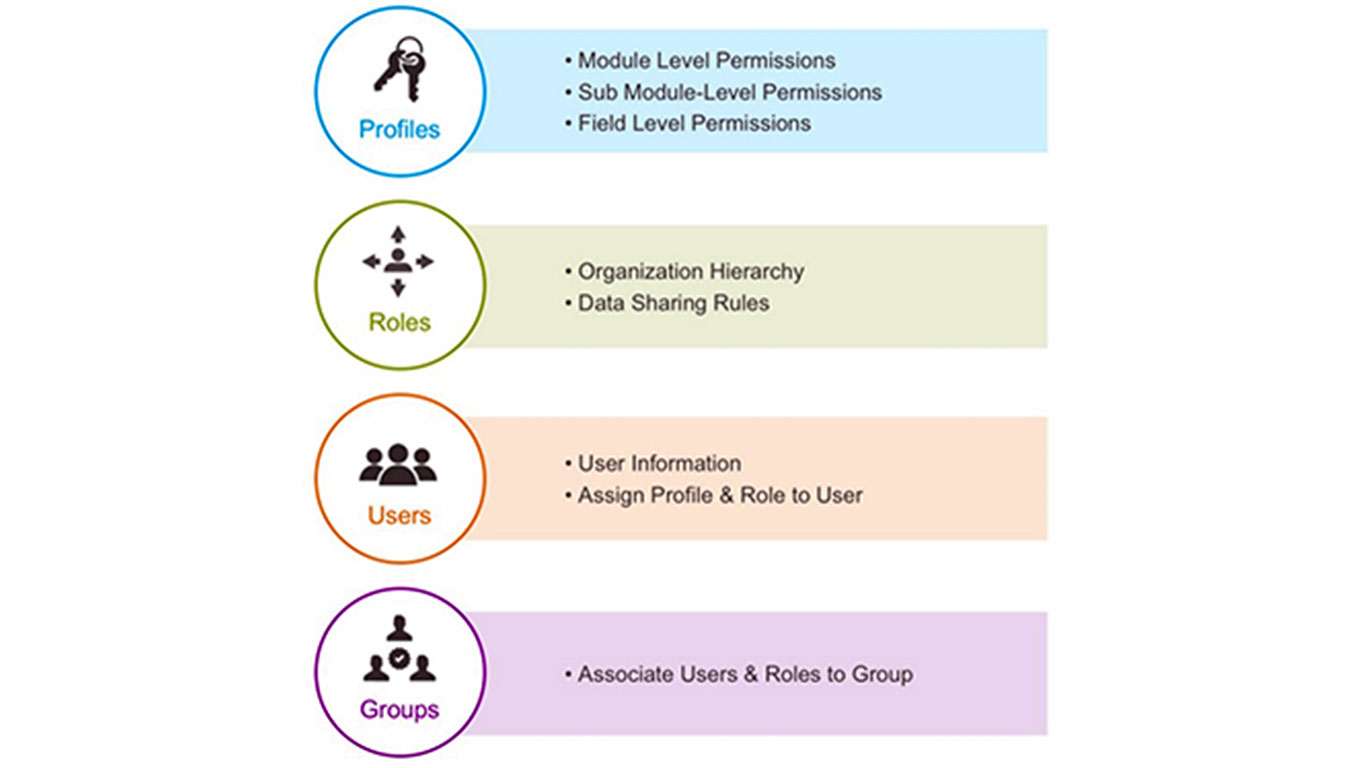 Group and Role Management
By leveraging ZINFI UPM's Access Management feature, your organization can create different types of groups (sets of users) to manage a set of common records. Groups can be created to manage various activities, including team selling, support, and event management. Users associated with a group can then access the shared records and perform the required operations on those records.
A user group contains users, roles, subordinates, and subgroups. You can easily share records within these groups by setting up data-sharing rules through Access Management.
Key Features Include:
Module access management
Role management
User profile management
User group management
Module Management
Access Management enables your organization to set up and manage various modules in the partner portal using the module management functionality. This allows you to manage the visibility of modules and features to be made available to various user groups, depending on their profile.
With the module management features, you can pick and choose from a list of available modules and make those modules available to your channel partners. You can also make specific modules available to portal users based on their role and access privileges, allowing you to manage portal access at a granular level.
Key Features Include:
Portal modules setup
Portal modules management
Modules and zone access management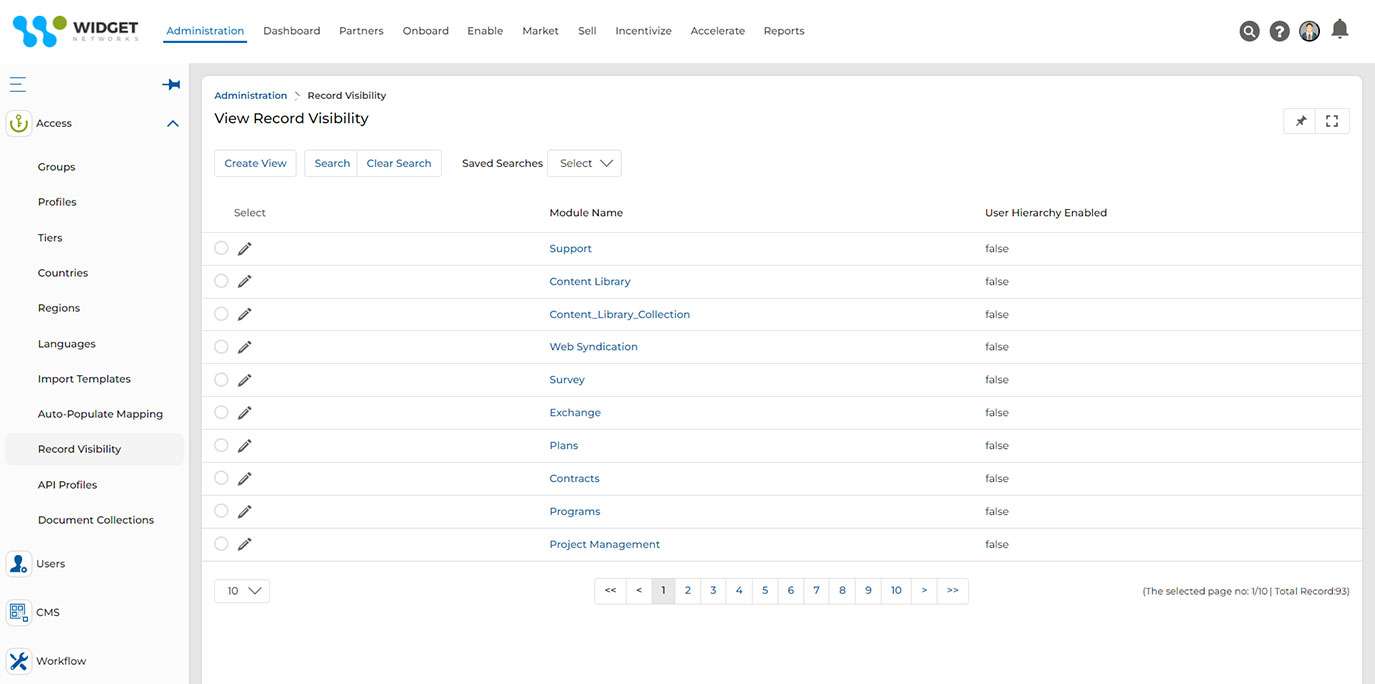 Import Engine Templates Management
UPM Import Engine allows us to bulk import records of any UPM Module/Object – featuring a configurable engine, to configure import of records in standard global formats viz. csv, xls, etc. and insert/update bulk UPM records for both standard and custom entities of UPM. Sample Import Template Files with Module Parameters as Columns are utilized to feed/import records for that Module via a Field mapper, which maps the template file Columns with the Module Fields.
Manage Import Templates allows you to configure and manage access to Import Templates with the desired fields (mandatory and non-mandatory) and get them associated with the "Download Sample Data" feature of the Import engine of the desired module. This feature is an added advantage to the sales reps and partner users while importing data in bulk in the respective module as it provides the sample/base worksheet to enter record data.
Key Features Include:
Build and Configure Legacy Import Templates
Manage Access to Import Engine Templates
Map Templates with Module Fields
Auto-assign Imported Records