With the Partner Business Planning module of ZINFI's partner relationship management (PRM) platform, you can completely automate the development of business plans, streamlining interactions between internal and external channel partner stakeholders to ensure efficient plan execution and compliance.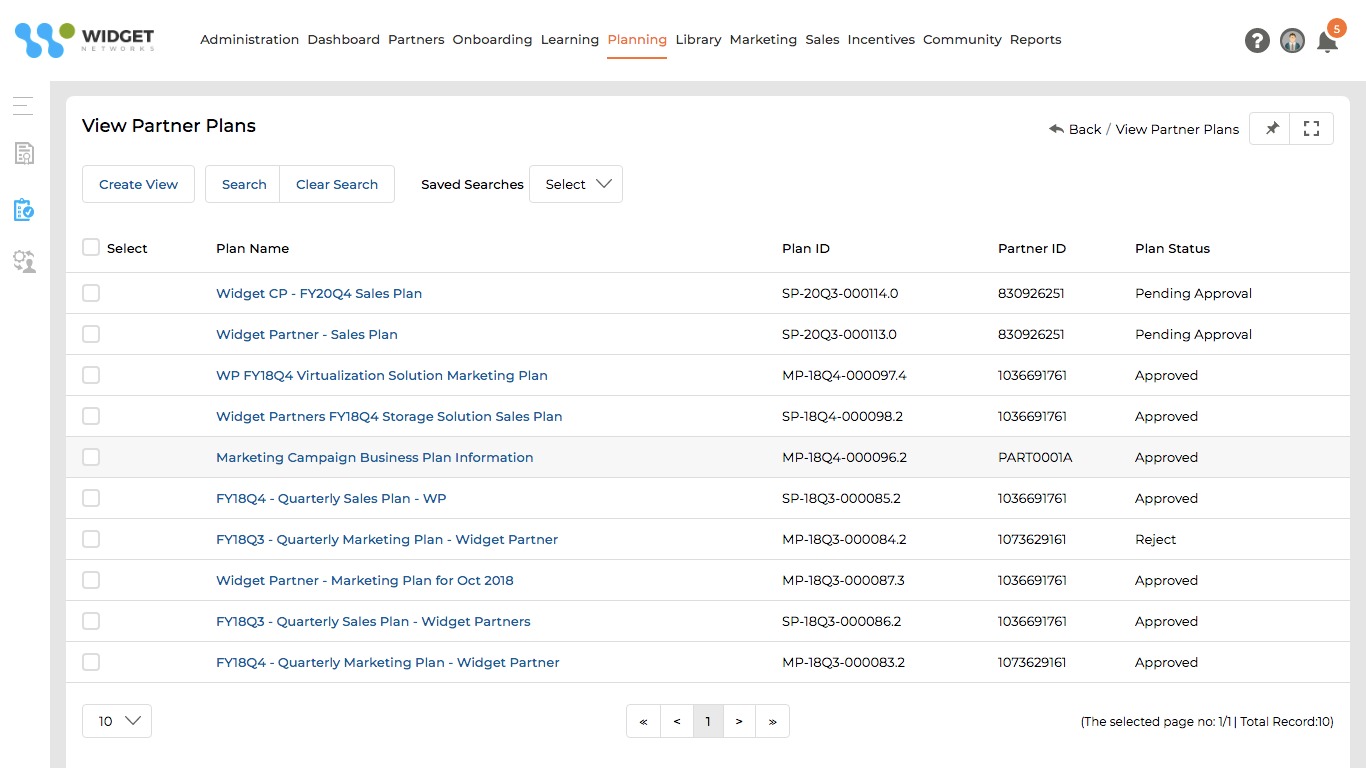 Partner Business Planning
Use the Partner Business Planning module to automate business planning activities in a multi-level channel ecosystem with an online form and approval flow process. You can also set up system alerts to notify channel partners when new business plan templates become available.
Using the module, channel partners can easily incorporate marketing plan details, then sign the business plan and push it for your approval through an expedient, automated, multi-level approval process. The reporting features of this module give you greater insight into the planned marketing activities initiated by your channel partners.
Key Features Include:
Business plan setup and upload
Business plan expiration management
Business plan access control
Partner notifications
Business plan reporting
Certification & Training Management
The Partner Business Planning module allows you to designate channel partner specializations using the Certification and Training zone, where you can also instantly determine resource availability for any assistance a channel partner might require.
Channel partners can designate individuals for specific training programs organized by your organization to ensure teams get trained and certified on the appropriate products before marketing and sales activities begin. The Certification and Training zone gives you complete visibility into the resources needed for your product marketing and sales activities.
Key Features Include:
Partner specialization management
Partner rep training nomination management
Training status management