ZINFI's Partner Relationship Management (PRM) platform includes this module that enables your organization to dynamically manage and keep track of all the contractual documents that channel partners sign during the various phases of partner engagement cycle.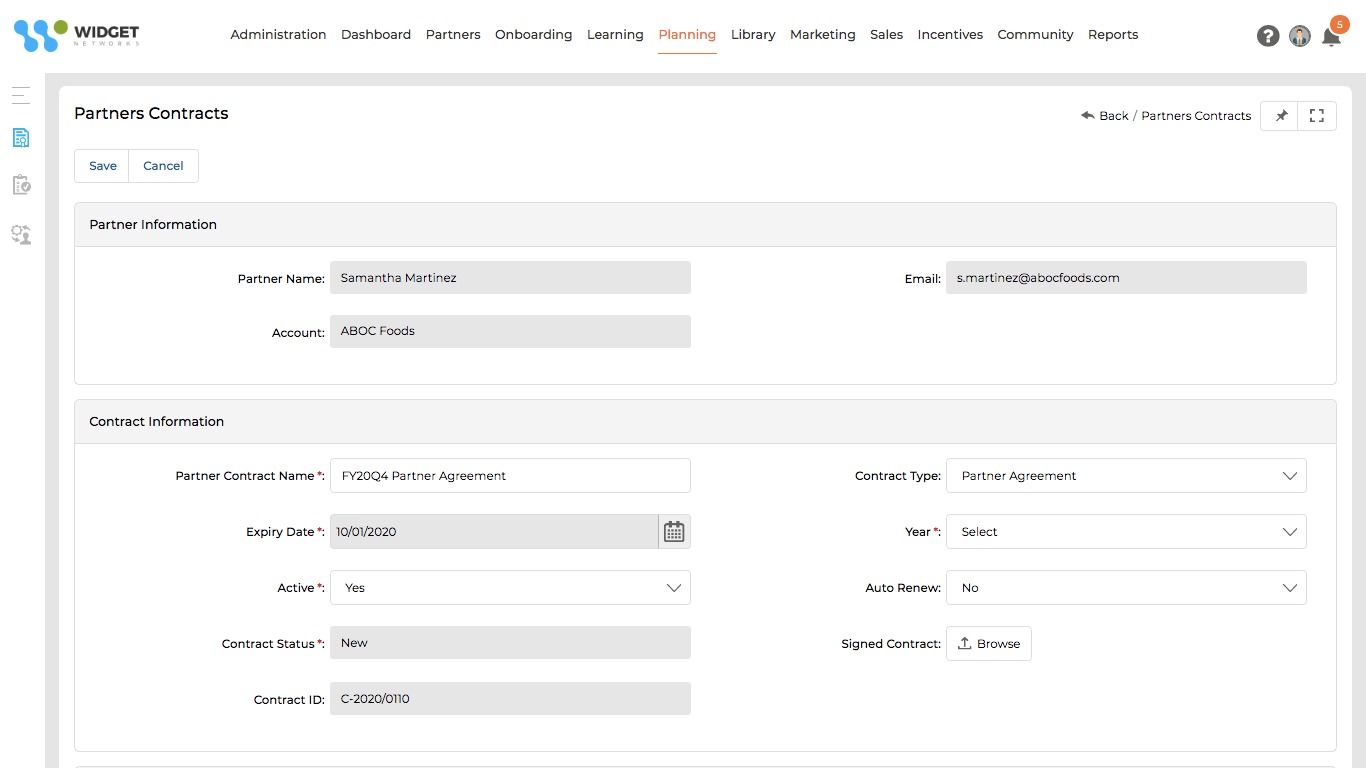 Partner Contracts Management
Use the this module to automate and streamline complex processes associated with managing contracts in different regions, for different partner types, encompassing different program rules and more.
With this module, your organization can upload new contracts and categorize them based on partner type, geographic location and other factors. System alerts allow you to automatically notify your channel partners of a new contract assignment and prompt them to review and sign the document digitally or manually.
Key Features Include:
Contract setup and upload
Partner notifications
Partner signature and upload
Contract expiration management
Contract compliance reporting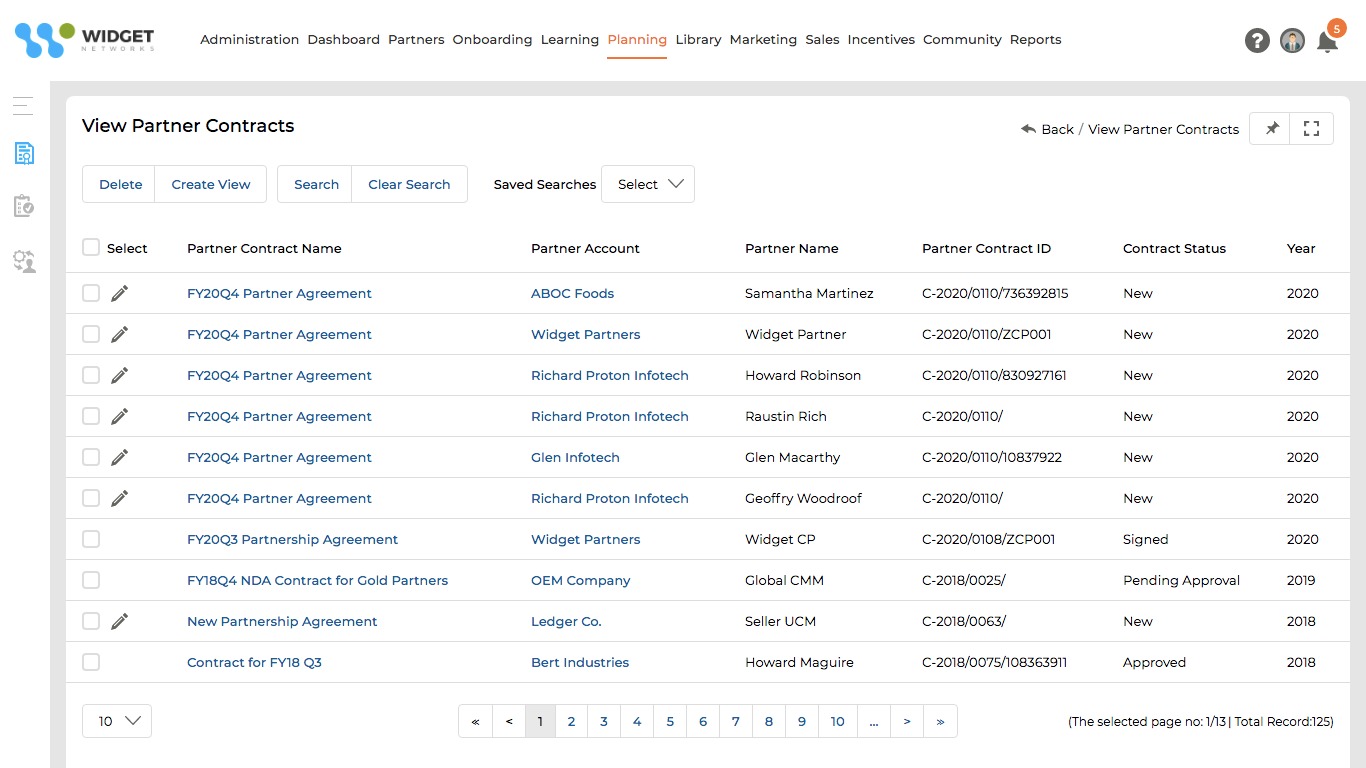 Group & Signee Management
With the Partner Contracts Management module, you can easily and efficiently manage partner contacts responsible for signing a specific contract. Our granular signee management features help you track the progress of each participating partner in the contract signing process.
Our group and signee management features enable efficient creation of contracts within a multi-level channel partner ecosystem. You can assign contracts to a specific partner contact or to partner groups based on the partner engagement process.
Key Features Include:
Group association management
Contract signee management
Contract status tracking