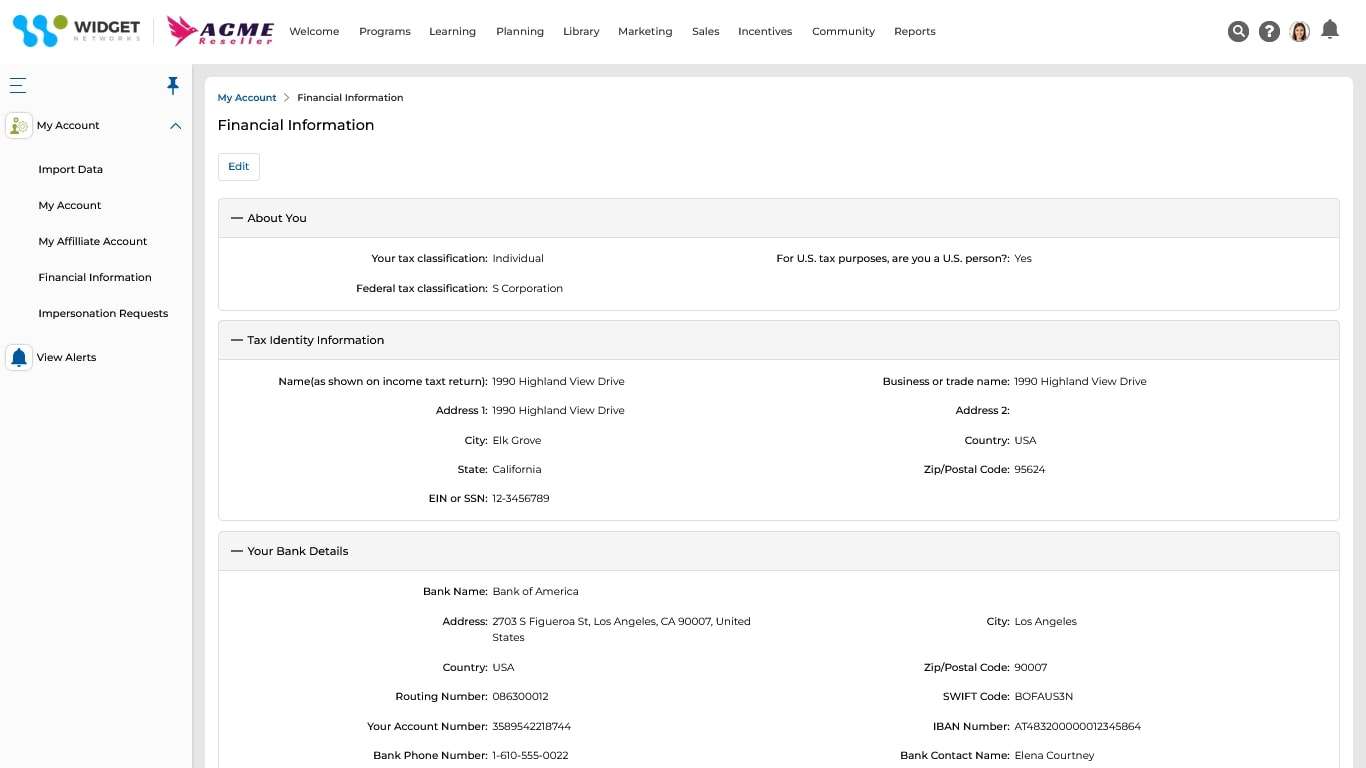 Partner Financial Information
When payments are processed via ZINFI, affiliates can either keep their financial information with ZINFI in encrypted format or host the information on the banking server that ZINFI connects to. Using this module, partners can enter financial details, including tax country-specific tax information that enables the system to calculate payout amounts and frequency.
Key Features Include:
Encrypted financial information
Easy management of payment details
Referral Commissions Dashboard
The Referral Commissions Dashboard provides users with a snapshot view of the commissions earned by individual users and partner accounts, showing referrals that have been successfully executed or approved. The module also allows users to document and track every detail of the commission payment process over time. over time.
Key Features Include:
Commissions view
Payout status view
Detail record view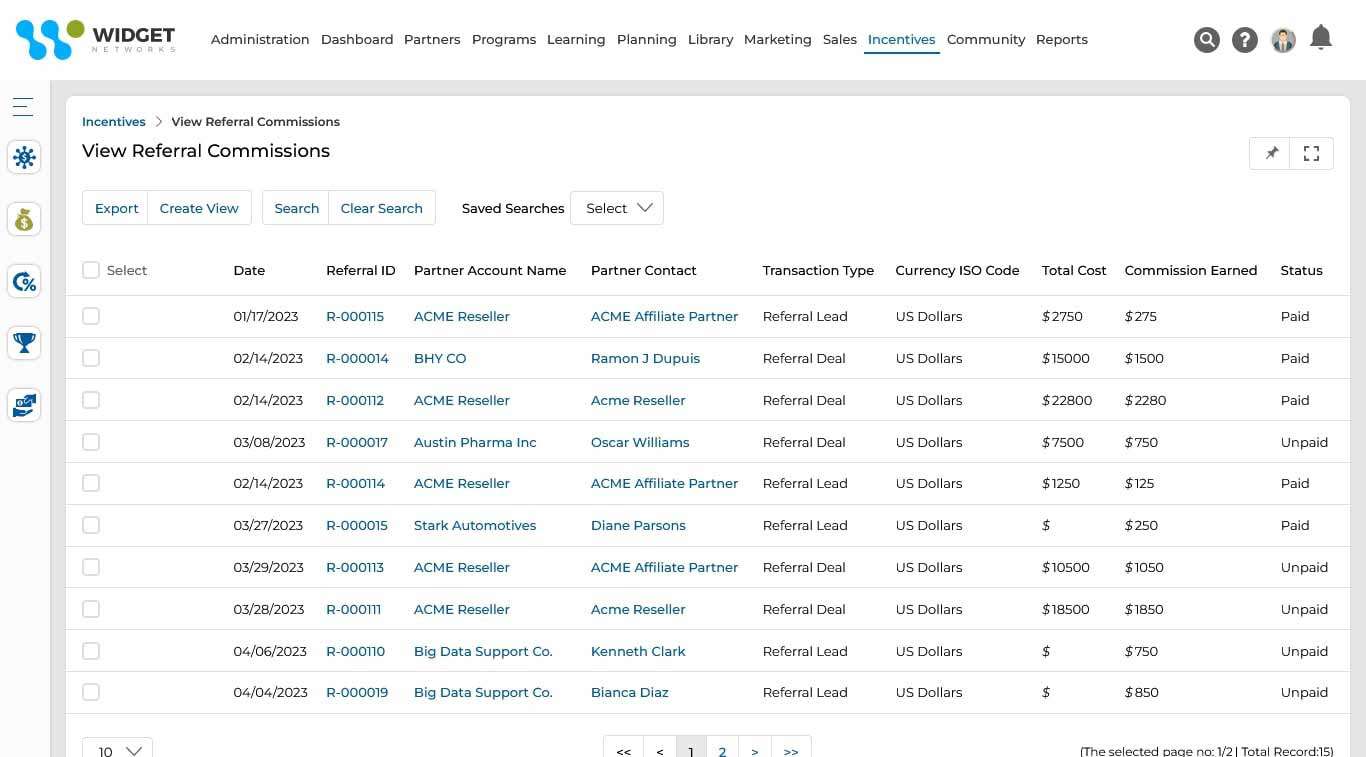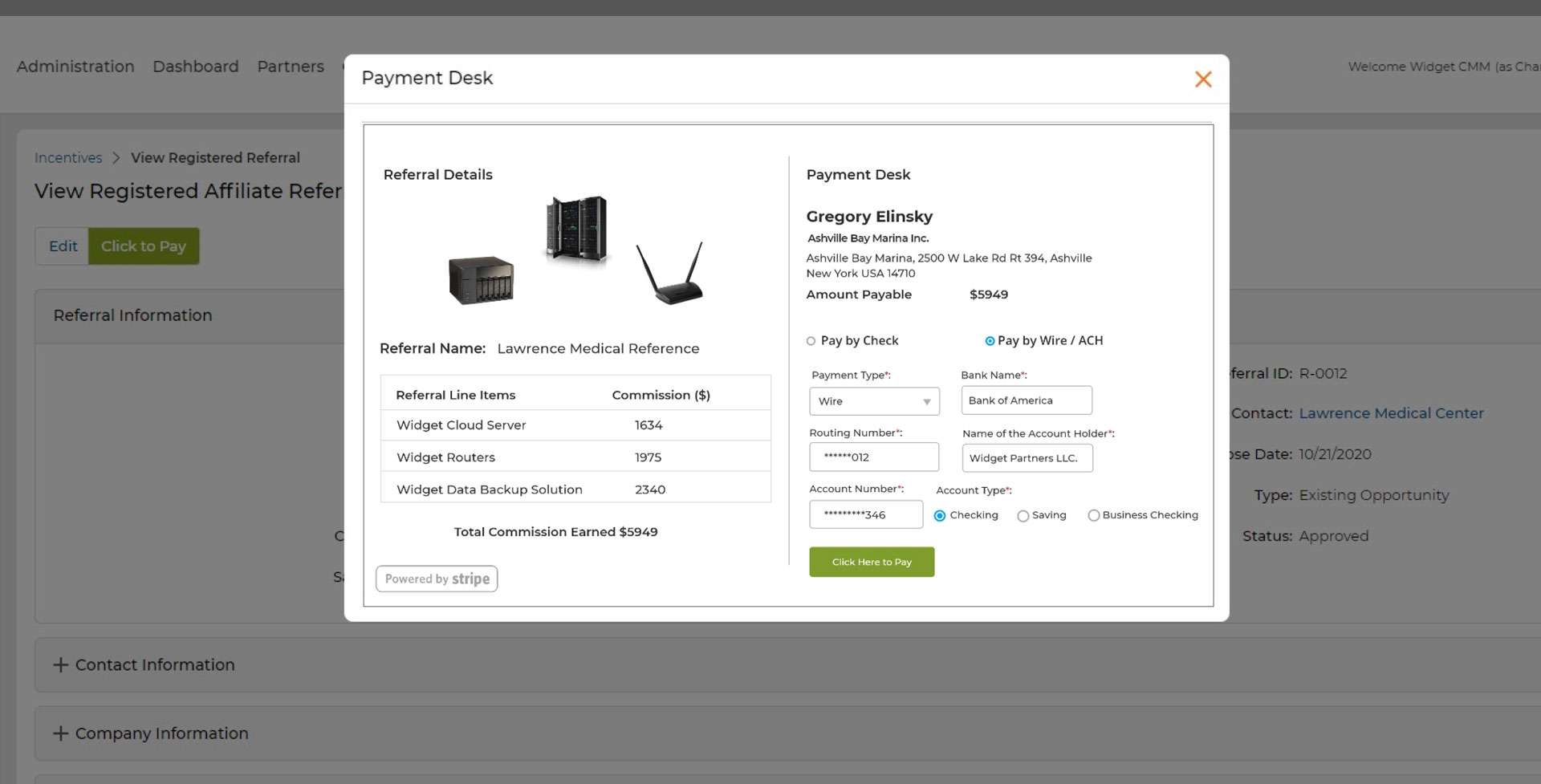 Commission Payout Management
Integration of the Commission Payout Management module means that organizations can control the entire payment process through the ZINFI platform. Payout status can be tracked in real time. Payouts to partners can be made at specific intervals (weekly, monthly, quarterly) or based on specified threshold amounts.
Key Features Include:
Real-time payout status
Payout confirmation
Multiple payment options