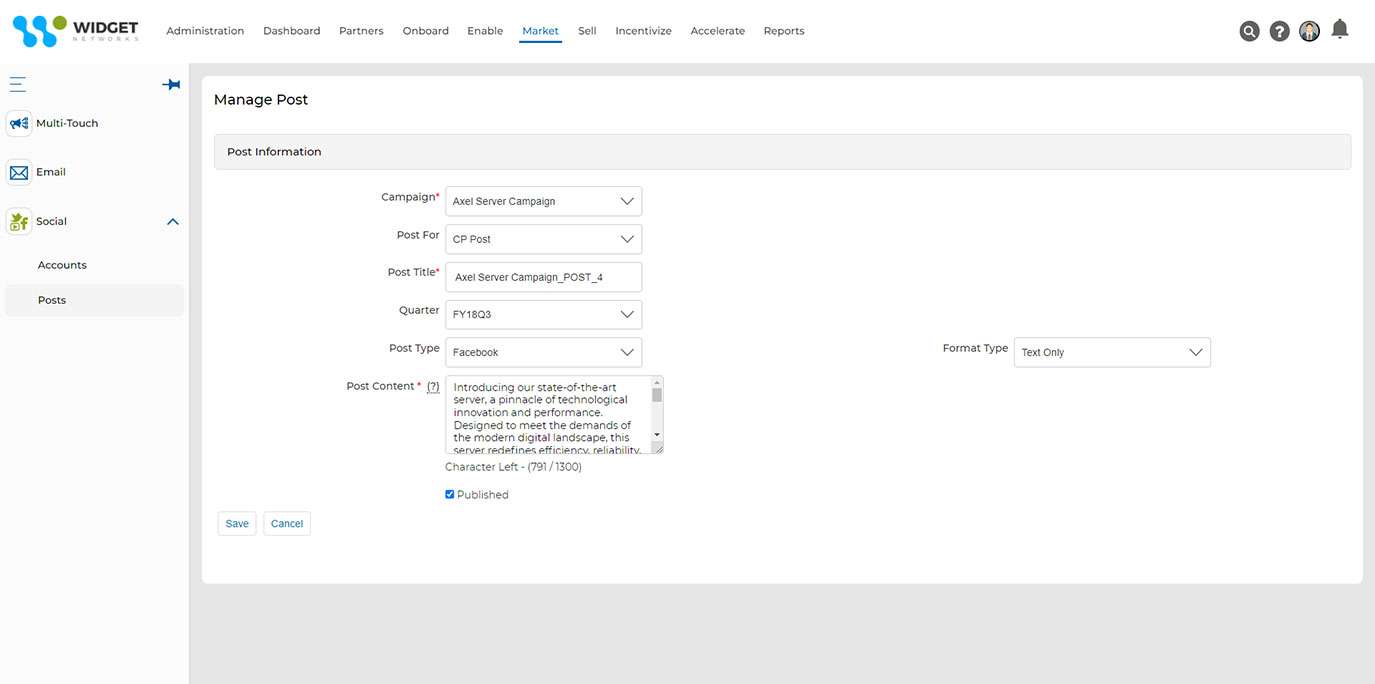 Social Post Management
Social Syndication Management makes it a snap to quickly set up dynamic content for social media platforms for yourself and your partner's usage, helping you increase content reach with less effort.
Social Syndication Management includes in-depth analytics, which you and your partners can use to measure the effectiveness of specific distributed content. Vendors and partners can save hours by automating complex distribution processes using our content distribution scheduler.
Key Features Include:
Content setup and management
Content publishing management
Content classification
Social Account Setup Management
Vendors and their partners can use Social Syndication Management to connect social accounts like Twitter(X) and Facebook.
Integrating different platforms via a direct connector is essential, allowing data to flow smoothly across diverse platforms. This provides your organization with instant, detailed insights into campaign results for each instance of shared content—without visiting individual partners' social profiles.
Key Features Include:
Account setup and management
Company page link
Account renewal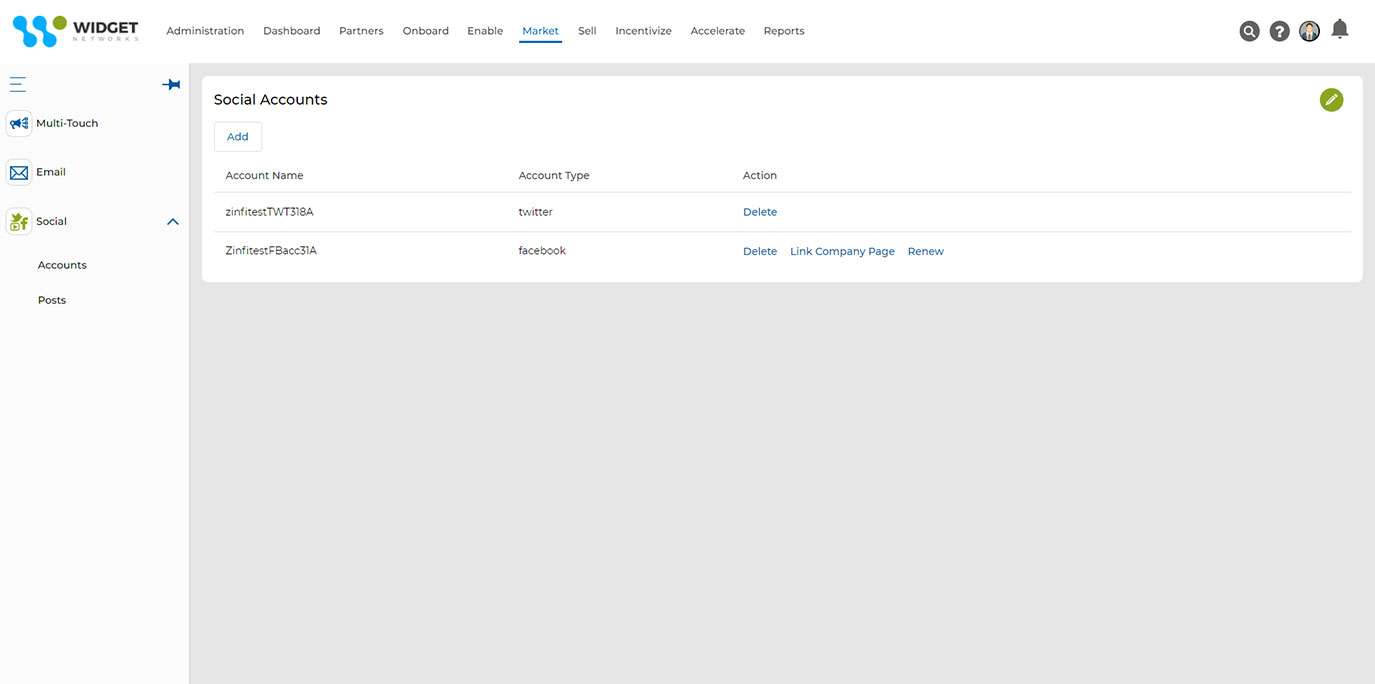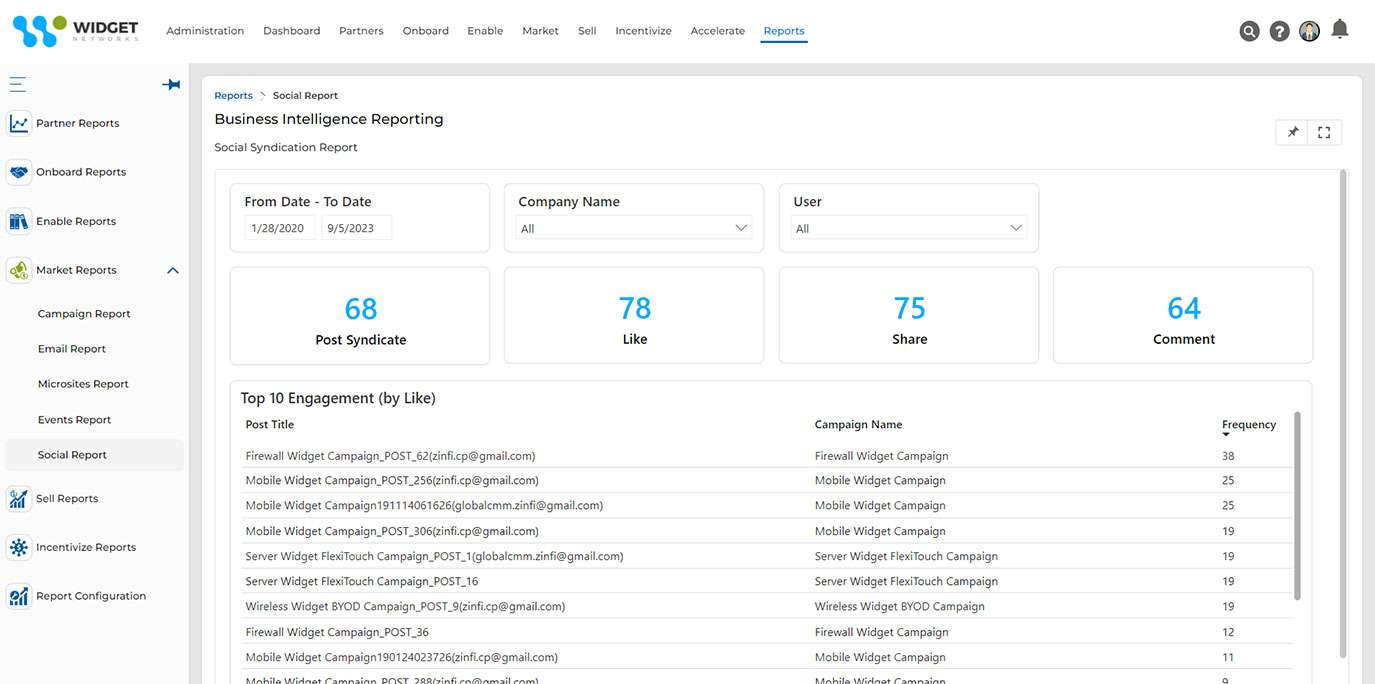 Post-Scheduling Management
You can utilize Social Syndication Management to immediately make marketing content available to partners. Your partners can then choose a specific date and time to post the content on their corporate social accounts to generate leads. Track the response of your social interactions via OOTB Social Reports via our BI Reports.
As people interact with the content, partners can direct prospects to their own customized, co-branded microsites embedded in the content. Our robust post-scheduling management features give partners the flexibility they need in posting content with optimal timing.
Key Features Include:
Content post scheduling management
Account or page posting management
Short URL generation