ZINFI's Enterprise Change Management features help you manage audit records by keeping track of all changes related to groups, users, content, workflows and other elements in the partner portal. You can search the audit records of a specific entity, analyze changes and roll back a specific record to restore the entity's previous values, immediately reversing changes which have been made unintentionally or intentionally.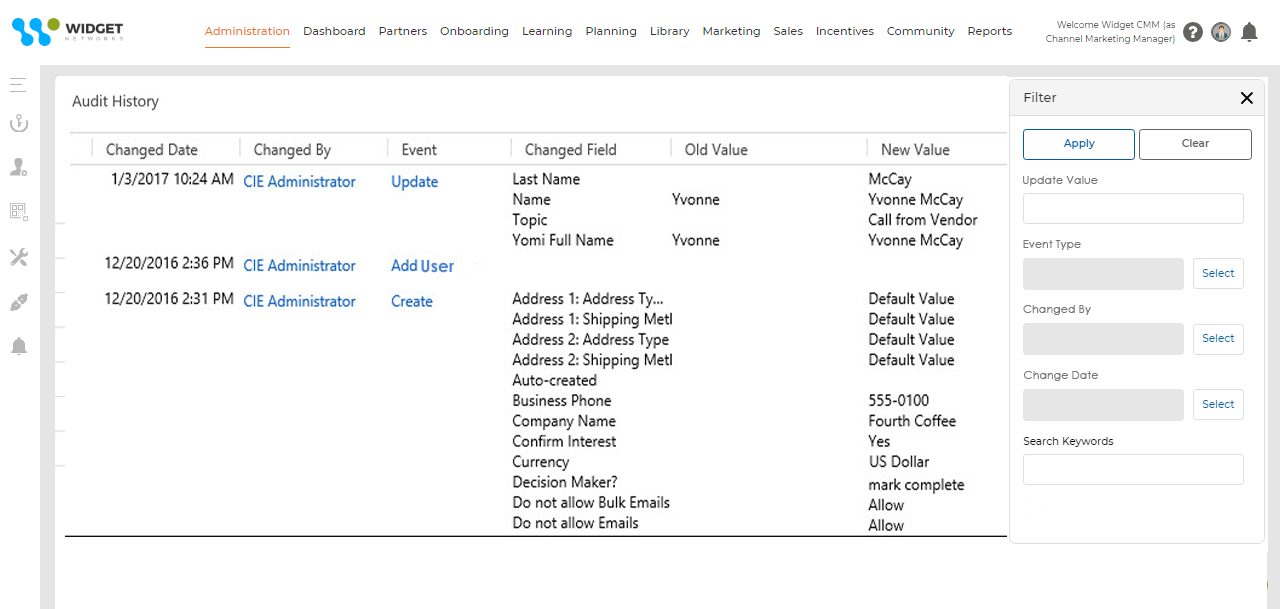 Locating Audit Records
With ZINFI's Enterprise Change Management module, you can quickly locate audit records by using filters and searching for a specific entity. Only the audit records that meet all of the filtering rules will be displayed. Use the Changed Date filter to identify audit records within a specified time range in descending or ascending order. Use the Modified By filter to identify audit records that have had Delete, Update and Create operations performed upon them by a specific user.
Key Features Include:
Advanced filters
Secured access
Entity search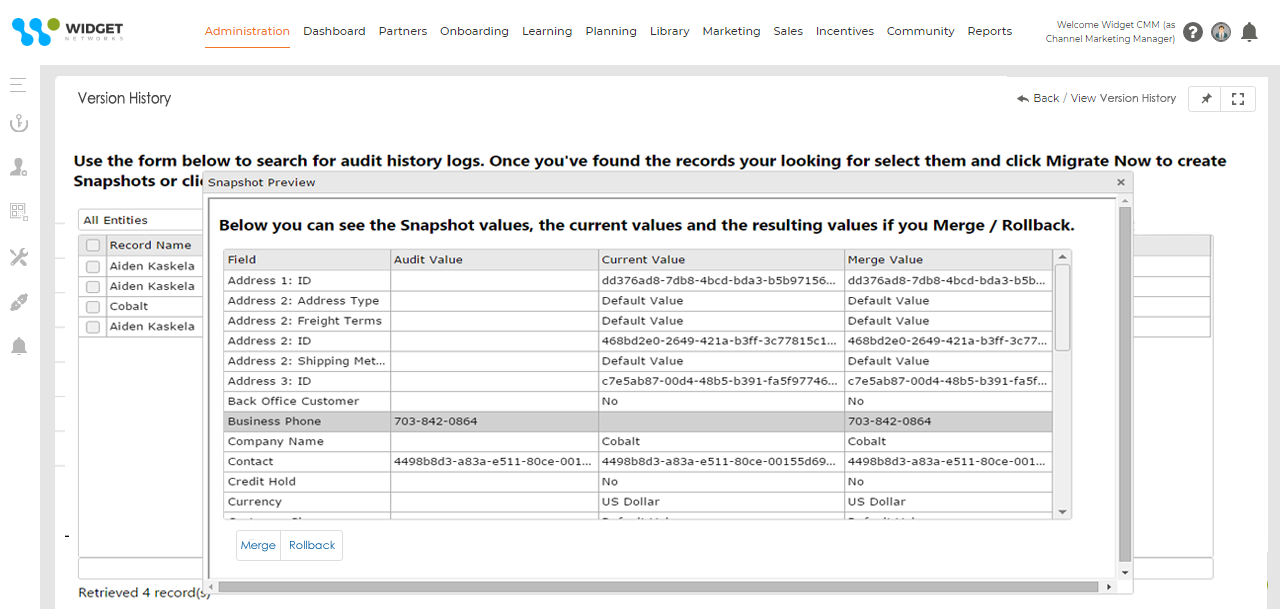 Record Rollback
Our Enterprise Change Management module allows you to view detailed information from any audit record. You can easily compare the current value of a modified field within an entity to the previous value to understand the entity's change history. The Version History feature records all of the operations performed on a specific entity by any user who has permissions to change the entity. Users can quickly analyze the sequence of changes, view detailed information such as related child records or related lookups, and roll back the entity to any of the historical versions as needed.
Key Features Include:
Related lookups
Version history
Detailed information