ZINFI's Documents Library Management module puts your sales and marketing collateral at your fingertips. Easily access, customize and share any piece of content with your partners. The content library provides a secure repository for your files, including file types ranging from traditional business documents like presentations and Word files to audio files, video files, spreadsheets, images and web pages.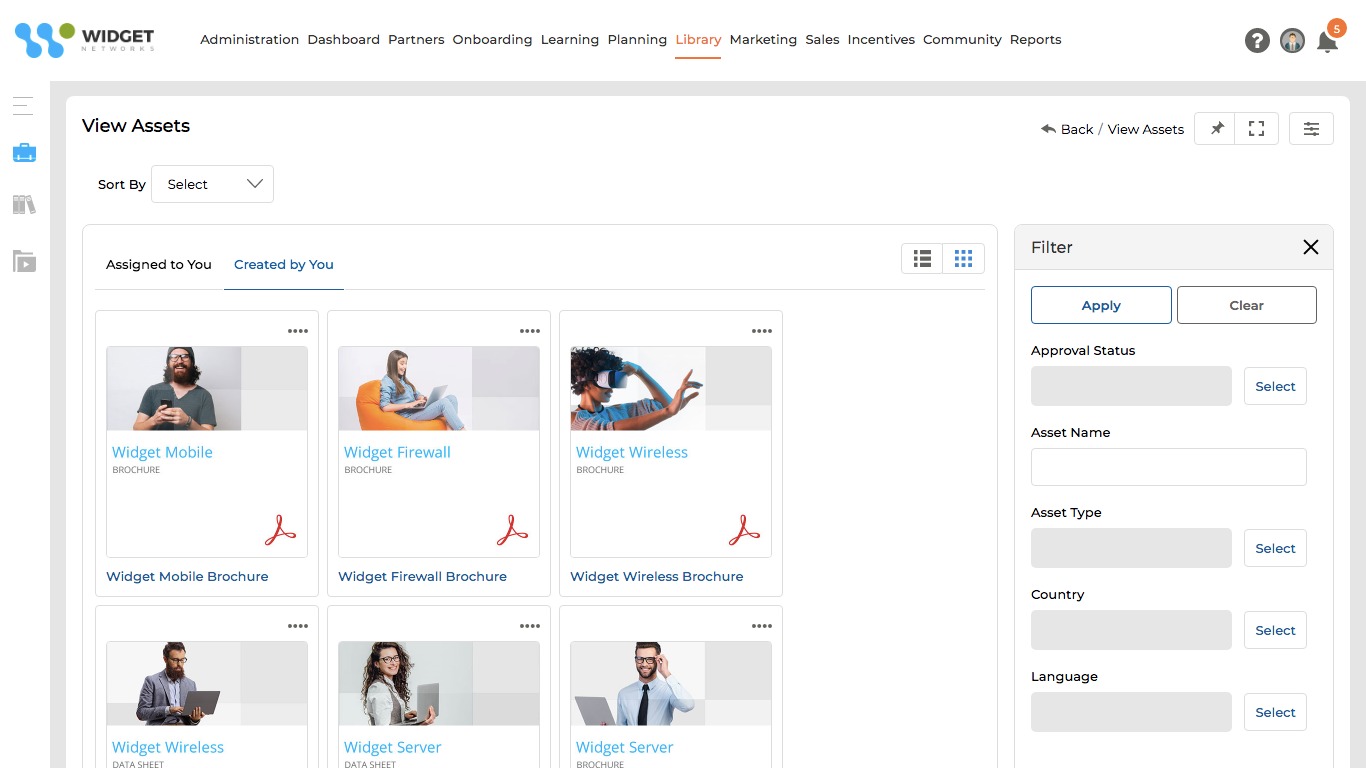 Library as the content repository
Relevant content keeps prospects engaged throughout the sales cycle. Using the Documents Library module, your teams can create and manage fresh, compelling collateral to satisfy prospects, then make that collateral accessible and shareable through multiple digital channels. The module stores and organizes digital assets like e-books, videos, banners, images and customer stories so your partners have real-time access to the content they need to market and sell your products. Administrators can create multiple libraries, categories and sub-categories, and configure user permissions within the library to balance content access with security.
Key Features Include:
Easy upload of files
Efficient organization of files and folders
Powerful search functions
Granular access control
Aligning the Sales process
With the Documents Library module, it's easy to create an effective sales content library by analyzing sales processes, then selecting and tagging content that's aligned with specific stages in the buyer's journey. Content can be classified by intended audience, content owner, relevant technology, organization, language and country for easy navigation.
Key Features Include:
Easy audit of sales content
Alignment of content with teams
Deep customer insights
Multilingual support for global sales