ZINFI's Documents Library Management module puts your sales and marketing collateral at your fingertips. Easily access, customize and share any piece of content with your partners. The content library provides a secure repository for your files, including file types ranging from traditional business documents like presentations and Word files to audio files, video files, spreadsheets, images and web pages.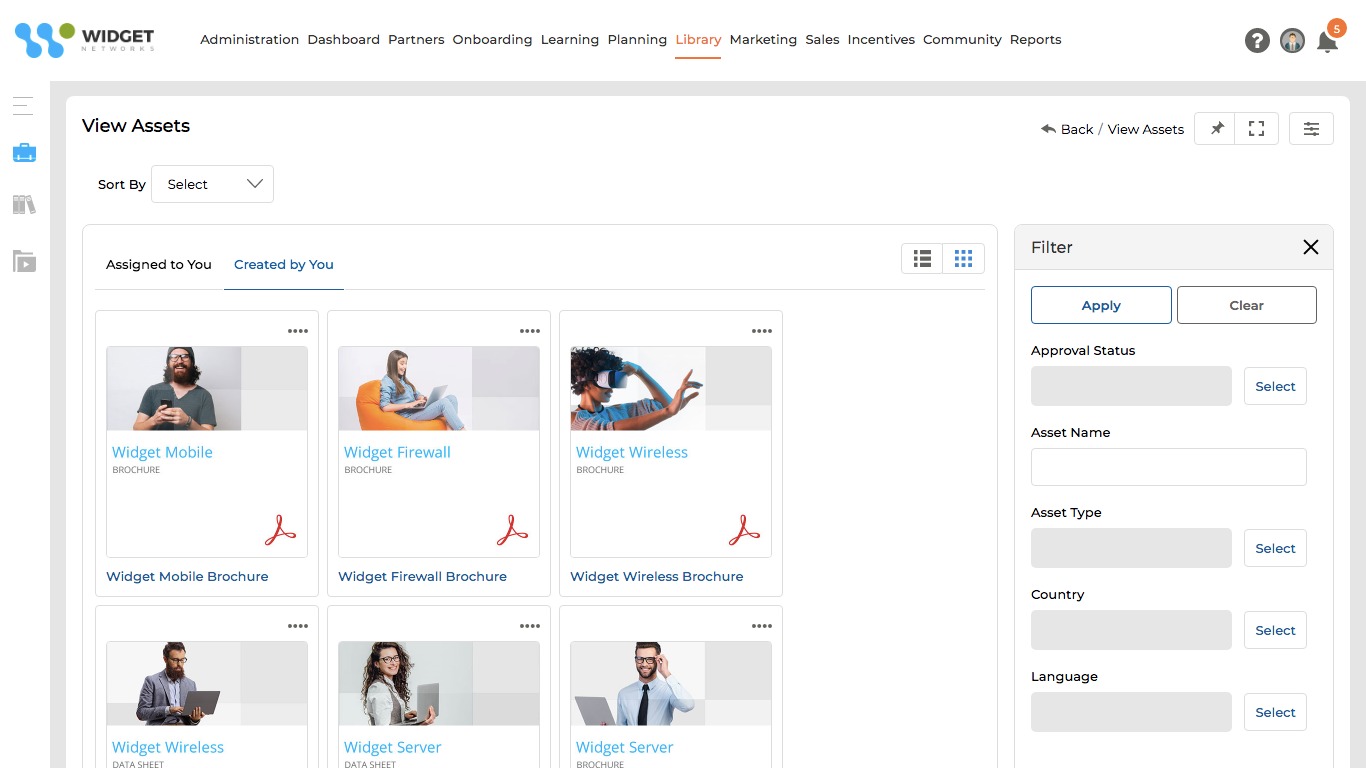 Library as the content repository
Content being the potent strategy for keeping prospects engaged throughout the sales cycle, through UCM's Library – teams can create and manage compelling collaterals to satisfy prospects, making that collateral accessible and sharable on multiple digital channels. Whether the digital assets include e-books, videos, banners, images, or customer stories, your organization have a real-time accessible online library system in place to preview the content and download them at ease. Manage the sharing of these assets based on visibility parameters, viz. Country, Language, Content Type, etc. or directly share via Email with your existing or new Prospects/Contacts along with a customized Message.
UCM's Library lets your teams track and manage assets, contents (PDFs, documents, presentations, images, etc.) and videos giving you transparency to the assets' lifecycle of your organization. Simply keeping files in folders makes individual content difficult to find. With UCM's advanced Library Search techniques you can store content and video in fully searchable file repositories known as resource categories and filter your search through advanced parameters like Country, Language, File Type and more. Administrators can create multiple libraries, categories and sub-categories, then configure user permissions within the library to balance content access with security through visibility configurators.
Key Features Include:
Assets, Content and Video Library
Preview Content and Download
Visibility Configuration and Content sharing
Advanced Search based on Multiple Keywords, Country, Language, File Type
Aligning the Sales process
With the Documents Library module, it's easy to create an effective sales content library by analyzing sales processes, then selecting and tagging content that's aligned with specific stages in the buyer's journey. Content can be classified by intended audience, content owner, relevant technology, organization, language and country for easy navigation.
Key Features Include:
Easy audit of sales content
Alignment of content with teams
Deep customer insights
Multilingual support for global sales