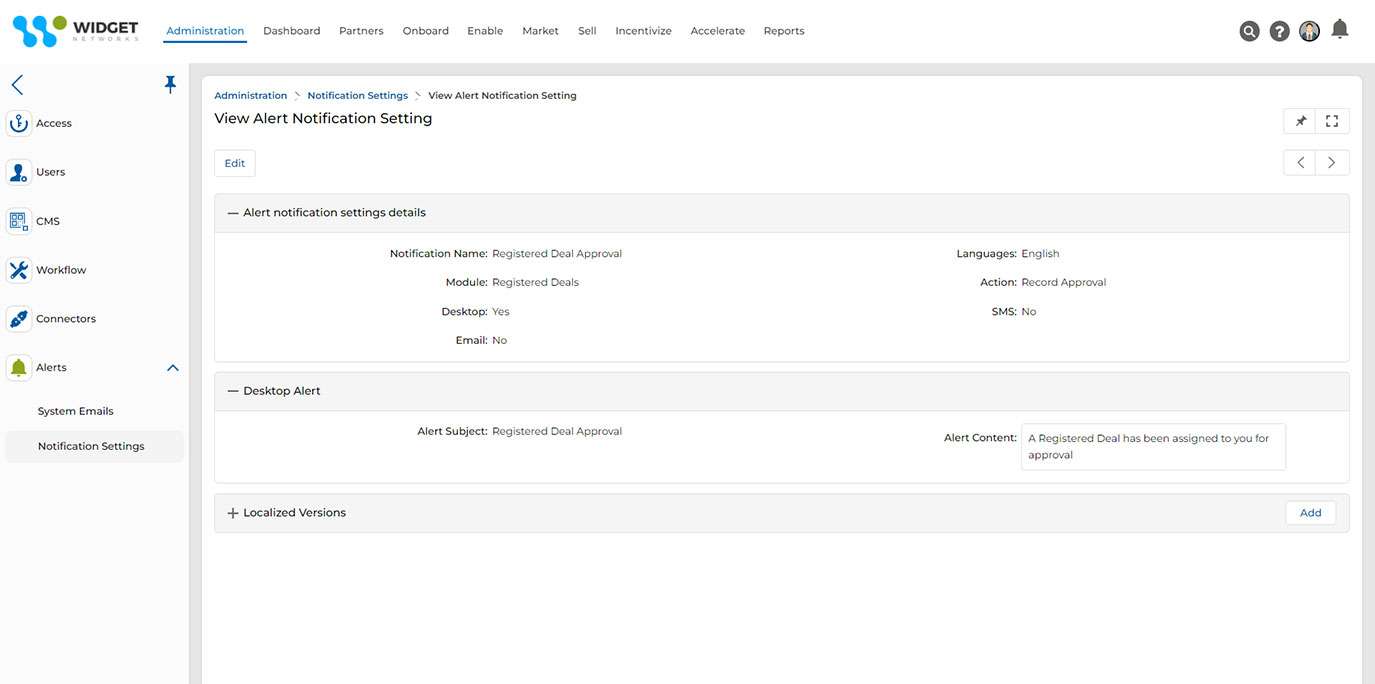 Alerts Management
Alerts management enables UPM users to create and maintain alerts so end-users are promptly notified when needed. UPM's native functionality provides configurable business or ad-hoc alerts, including custom entities, and takes the form of email alerts.
Alerts (System Emails) lists are displayed with create, edit, delete, and search options. Users can view and respectively manage the metadata associated with the alert, the message recipients see when they receive the alert, and the alert assignment history, where advanced users also have the option of managing that history.
Key Features Include:
Manage Alert metadata
Configurable alerts carriers
Access assignment history
Manage Alert Mail Templates
Manage content of Mail Alerts, which you can utilize via Workflow Management to Schedule Alerts or send them out when a system/custom condition has been met. UPM Alerts let your users know when certain events occur in UPM or when you want to impart information to your users. For example, alerts let users know when they receive approval requests or when someone replies to a user's comments.
UPM makes setting up alerts based on system actions easy, viz. Record Approval, Assignment, Record Creation, Record Modification, and Record Rejection respective to each module.
Key Features Include:
Configurable to work with all UPM record types
Create and manage multiple alerts and templates
Integrated into UPM's workflow engine
Manage Localized Alert Versions