The Alerts Management module enhances mobility to administrators by letting them easily display alerts to their users' and partners' mobile devices when specific business events occur. UCM alerts utilize the ZINFI platform's connected aSaaS (adaptive SaaS) framework to set up localized alert templates, which can be activated and sent over predetermined time intervals to specific users.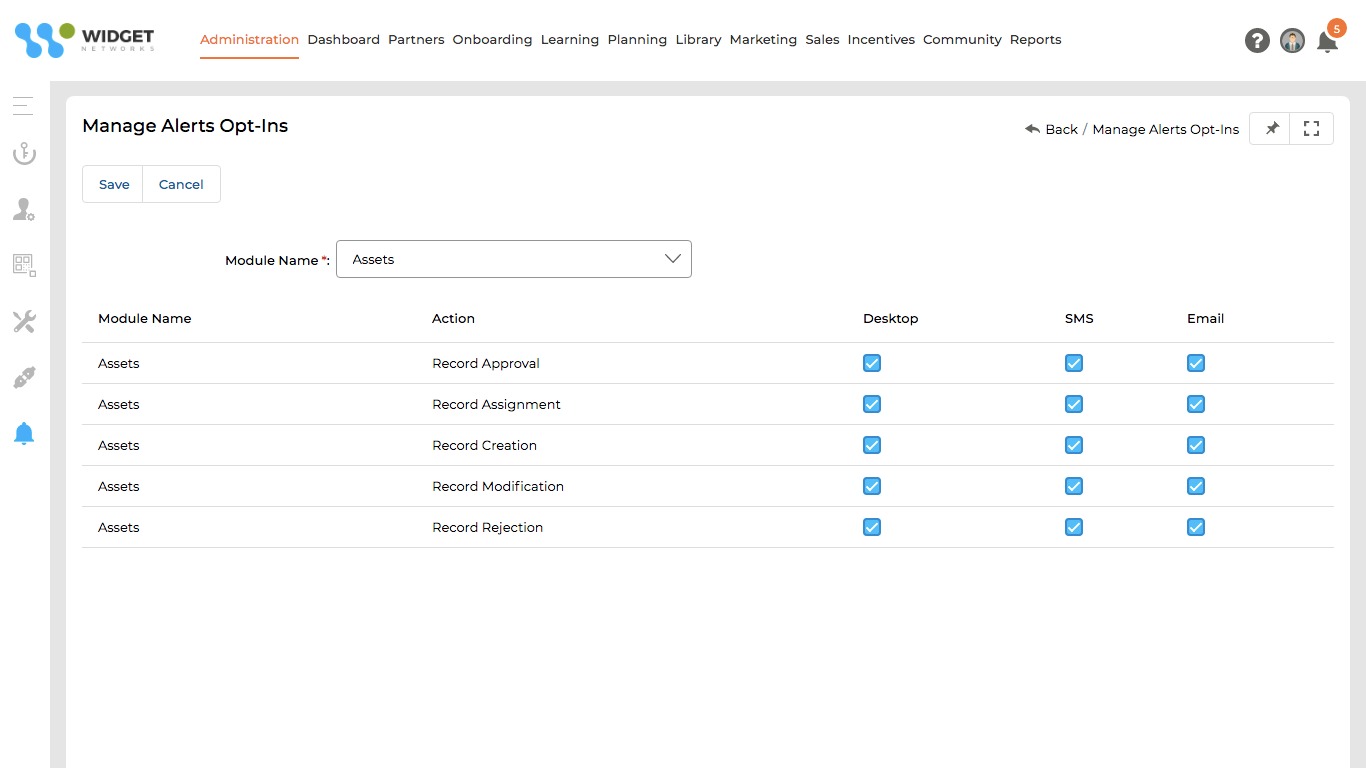 Manage Schedule Alerts
With the Alerts Management module, you can let your users know when certain events occur or when you want to share information. For example, you can automate alerts that notify users when they have received approval of a request or when someone replies to a user's comments.
It's easy to set up custom alerts for instant or scheduled notifications. Alerts can be based on system actions, partner functions such as email opens, system operations and user/partner activities, such as the establishing of a new account or a deal registration.
Key Features Include:
Configure alerts to work with all UCM record types
Create and maintain multiple alerts
Integrate alerts with UCM's workflow engine
Alerts Management
Alerts management enables UCM users to create and maintain alerts, so end users are promptly notified when they need to be. The platform's native functionality provides configurable business or ad hoc alerts, including custom entities, and can take the form of in-app alerts, push notifications, email alerts or SMS alerts.
Alerts lists are displayed with options to create, edit, delete and search. For each alert, the platform shows the module name, action, frequency interval, whether the alert is an email or SMS or both, and the expiration date. Users can view and manage the metadata associated with the alert, the message recipients see when they receive the alert and the alert assignment history.
Key Features Include:
Manage alert metadata
Configure alerts carriers
Access assignment history