ZINFI to Sponsor Nuvoce's Premiere Go-To-Market Symposium
Join ZINFI Technologies in San Francisco to Learn Channel Management Best Practices and Improve Channel Productivity
Pleasanton, CA – April 4, 2017 – ZINFI Technologies, Inc., a company leading the definition and creation of Unified Channel Management (UCM) solutions, today announced partnership with industry analyst firm Nuvoce for its inaugural event entitled "Leveraging New Technologies to Amp Your Channel." Hosted by Nuvoce in San Francisco May 8-9, 2017, this will be a new type of channel event bringing best-practices networking to channel professionals and practitioners. Over the course of two days, topics covered will include how to: leverage modern technology solutions to digitalize and scale channel programs, improve partners' experience, and increase channel efficiency.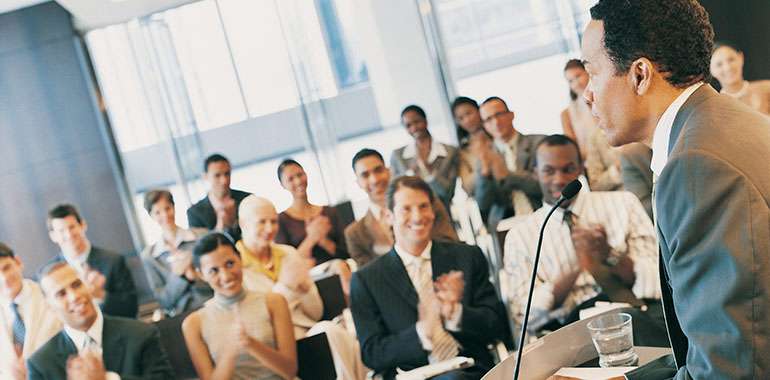 The symposium will have an exceptional list of speakers, including leading industry channel ex-analysts Tiffani Bova, Tim Harmon, and Darren Bibby. Additionally, there will be a series of boot camps, one hosted by ZINFI, to provide further analysis into the status of chantech both today and in the future. Keynote speaker Tim Harmon, managing director of Nuvoce, will unveil industry research involving new channel maturity benchmarks.
"This event will be the first of its kind, where channel professionals will have the opportunity to learn, network, and walk away with best practices to enhance their go-to-market strategy," says Tim Harmon, managing director of Nuvoce. "Having partners like ZINFI Technologies join this kickoff event is a great endorsement to our efforts. ZINFI will provide a unique perspective in their deep-dive session into how leveraging new technologies will improve channel throughput."
"We are enthusiastic about the opportunity to participate in Nuvoce's event to share best practices during ZINFI's bootcamp session," said Sugata Sanyal, founder & CEO of ZINFI Technologies. "Nuvoce brings in a network of channel practitioners and experts, and we look forward to connecting and discussing how to drive profitable growth via channel partners by leveraging what we have learned and understanding what they have learned."
The event will take place May 8th and 9th in San Francisco. Pre-registration for this event is free, but space is limited, to sign up and to learn more, visit: http://nuvoce.com/contact.
For more information about ZINFI's Unified Channel Management Platform or to download a copy of one of the best practices guides visit www.zinfi.com. Follow ZINFI Technologies on LinkedIn at https://www.linkedin.com/company/zinfi-technologies, and at the ZINFI Channel Marketing Best Practices blog.
About Nuvoce
Nuvoce is a new type of industry analyst network focused on next-generation go-to-market technologies for marketing, channel, and sales professionals. Nuvoce's deep technical expertise helps companies build and execute their digital transformation strategies comprehensively across their entire ecosystem spectrum. The company recently launched its global Insights-to-ImplementationTM community, where members can source research content, product information, and consulting on best practices, technology trends, benchmarking, and more. Nuvoce was founded by Tim Harmon, a long-time noted industry channel advocate/analyst.