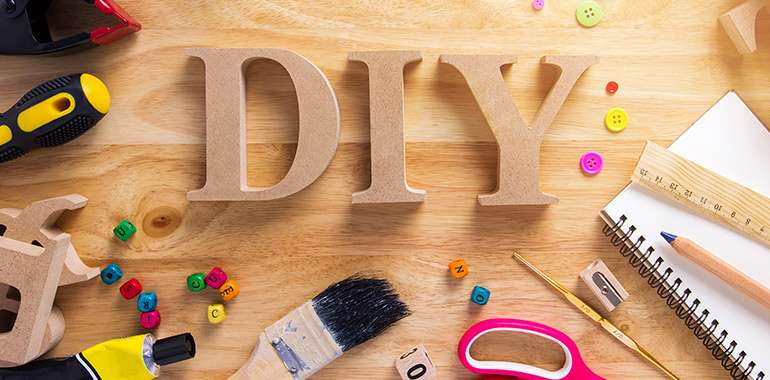 ZINFI Launches Advanced Do-It-Yourself Partner Relationship Management Capabilities to Accelerate Profitable Revenue Growth
Rapid Evolution of Channel Management Automation Creates Demand for Configurable PRM Applications That Enable Administrators and Users to Automate Custom Workflows, Content and Campaigns
Pleasanton, CA — August 21, 2018 — ZINFI Technologies, Inc., a company leading the definition and creation of Unified Channel Management (UCM) solutions and a leader in through-channel marketing automation and partner relationship management (PRM), today announced it has launched a set of next-generation, do-it-yourself capabilities for its partner relationship management SaaS application.
These new capabilities address a fundamental issue that has emerged with the rapid evolution of channel management automation: Many of the PRM solutions in the marketplace are hardcoded, difficult to modify, and require extensive and costly professional services to deploy and manage. In response to this challenge and to customer feedback, ZINFI introduced its 9.x version of its Unified Channel Management (UCM) platform earlier this year featuring a variety of do-it-yourself tools. Now, ZINFI has significantly enhanced the capabilities of these core feature sets designed to empower customers. The UCM 9.x platform's do-it-yourself feature sets now include the following:
FlexiFlowTM – With this tool system administrators can build custom workflows using drag-and-drop process flow diagrams and easily build pages, forms, system alert logic and reporting. The newest capabilities take FlexiFlowTM to a whole new level, allowing customers to build multiple workflows for the same application and vary them by region, partner tier and other parameters.
CENTRiTM – This capability already allows customers to seamlessly manage a set of connectors to link to third-party systems like CRM, ERP and marketing automation platforms. ZINFI has now added advanced capabilities that customers can use, without ZINFI's assistance, and connect ZINFI's platform to their own sub-systems.
EDISONTM – ZINFI's business intelligence and reporting capability is powered by EDISONTM (Enterprise Data Insights Simplified Over Narrow AI), which not only allows users to build customized reports, but also to develop cross-application correlation scenarios to understand which channel programs drive better partner performance and productivity.
FluidCMSTM – This toolset empowers ZINFI customers with a do-it-yourself content management system (CMS) that allows administrators to create web pages, upload assets and create dynamic campaign content on their own.
SPPLTM – ZINFI's state-of-the-art Smart Page Programming Language (SPPL) now allows customers to leverage ZINFI's FluidCMSTM to create web pages that are hyper-personalized (with specialized content blocks, assets, application widgets, and more) to ensure individual users see only the content and applications that are relevant to them in each portal page they access.
"Over the past decade, ZINFI has addressed channel management needs for all kinds of organizations, from emerging companies to Fortune 100 enterprises, allowing us to develop deep knowledge of a variety of channel management use cases," said Sugata Sanyal, founder and CEO of ZINFI. "Our customers have been asking for fully configurable software that doesn't require them to spend professional services fees to set up or modify their application logic. This latest release of our platform fulfills that request, significantly reducing implementation and management costs, and exponentially speeding up platform configuration time. We have received incredible feedback from the marketplace for these innovations, and plan to extend these capabilities globally through our rapidly evolving ZINFI Agency Partner Program (ZAPP) network, whose agency partners will leverage these tools and rapidly deploy our solutions for our customer base."
ZINFI was recently named a leader in The Forrester WaveTM: Through-Channel Marketing Automation, Q2 2018. The Forrester report notes that "ZINFI's solution provides robust functionality, modularity, and customizations and is supported by localized concierge services in 14 countries… The solution comes with a wide set of integrated marketing tools such as search, social, syndication, email, event, and microsites that can be put together in a single- or multi-touch campaign. The solution has strong cross-functionality, including the asset eStore, integrated MDF/co-op management, adaptive reporting and business intelligence." The report concludes, "… ZINFI could be a formidable player in multiple industries and segments around the world."
To learn more or apply for ZINFI's Agency Partner Program (ZAPP), please click here.
Media contact:
Melissa McNeil,
---
About ZINFI Technologies
ZINFI Technologies, Inc., a company leading the definition and creation of Unified Channel Management (UCM) solutions, enables vendors and their channel partners to seamlessly collaborate in a virtual environment to achieve profitable growth on a global SaaS platform.
Headquartered in Silicon Valley, USA, we at ZINFI see an immense opportunity to build high-performing sales channels by deploying a powerful virtual collaboration platform that has been rated #1 by leading analyst firms for simple to complex enterprise channels.
ZINFI's state-of-the-art SaaS Unified Channel Management (UCM) automation platform allows brands and their global partner networks to work together remotely throughout the entire partner lifecycle via three core state-of-the-art SaaS applications—partner relationship management, partner marketing management and partner sales management. ZINFI's UCM is super easy to use and affordably priced, and it comes with a complete set of do-it-yourself tools in multiple languages.
For more information about ZINFI's Unified Channel Management platform, please visit our website at www.zinfi.com. You can also follow ZINFI Technologies on LinkedIn and at the ZINFI Channel Marketing Best Practices blog.