National Telesystems Uses Turnkey, Customizable Email Marketing Tools from ZINFI to Boost Customer Migrations to New NEC Telecommunications Systems
Customizable, co-brandable email templates allow National to quickly reach target audience with effective content and sell 13 system migrations after initial campaign
Pleasanton, CA — June 12, 2018 — ZINFI Technologies, Inc., a company leading the definition and creation of Unified Channel Management (UCM) solutions, today announced that National Telesystems, Inc. (National)—a reseller of telecommunications systems based in Dallas, Texas and an NEC partner—has completed a successful campaign using tools from ZINFI's Email Marketing Management module. The technology is available to National through NEC's Anytime Partner Portal, which provides the NEC partner base with easy-to-use tools and customizable content to quickly set up and execute a variety of targeted marketing programs.
National sells and services a range of NEC telecommunications systems to the small and medium-size (SMB) market, including upgrades to their existing customer base. In the past, it has been difficult for National to communicate with existing customers in an efficient, cost-effective way about the benefits of migrating to a newer system. "It's very time-consuming to write and produce your own marketing emails internally," says Tim Landon, National's president.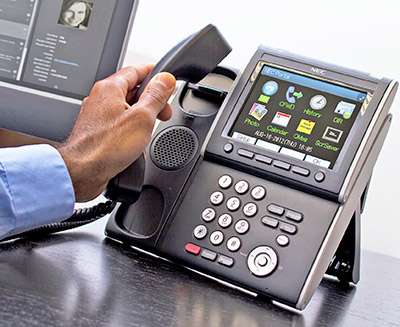 The NEC partner portal—powered by channel management automation technology from ZINFI—provided National with exactly what it needed to address this challenge. National was able to log in to the portal, download and quickly co-brand turnkey email marketing campaigns provided by NEC for its SV9100 migration system, then execute an email blast targeting a specific customer list. After making a few minor modifications to the template, National ran the campaign and sold 13 migrations in six months, with sales reaching more than $150,000. Since then, National has begun executing a second campaign, which has already yielded more migration deals for more than $20,000. National also has several systems out to bid as a direct result of the new campaign.
Having co-brandable, customizable email marketing templates readily accessible through the NEC partner portal has made a big difference for National, which is also benefiting from reporting tools from the portal that provide detailed insight into campaign performance. "The portal has given us some professional marketing tools we would not have had otherwise," says Landon. "It has saved us a lot of time and effort, and increased sales. I expected some nice, generic email templates, but ZINFI provided very professional templates. They also have other marketing services…. We have not even scratched the surface. The people are very nice to work with and they have a great product."
For more information about how National is using ZINFI partner portal technology and email marketing tools to successfully market NEC systems, please click here.
ZINFI was recently named a leader in The Forrester WaveTM: Through-Channel Marketing Automation, Q2 2018. The Forrester report notes that "ZINFI's solution provides robust functionality, modularity, and customizations and is supported by localized concierge services in 14 countries… [The solution] comes with a wide set of integrated marketing tools such as search, social, syndication, email, event, and microsites that can be put together in a single- or multi-touch campaign. The solution has strong cross-functionality, including the asset eStore, integrated MDF/co-op management, adaptive reporting and business intelligence." The report concludes, "… [ZINFI] could be a formidable player in multiple industries and segments around the world."
For more information about ZINFI's Unified Channel Management Platform or to download a copy of one of the best practices guides, visit www.zinfi.com. You can also follow ZINFI Technologies on LinkedIn and at the ZINFI Channel Marketing Best Practices blog.
About ZINFI Technologies
ZINFI Technologies, Inc. the leader in Unified Channel Management (UCM) innovation, enables vendors and their channel partners to achieve profitable growth predictably and rapidly on a worldwide level. Headquartered in Silicon Valley, USA and founded by channel veterans with extensive global channel management experience, we at ZINFI see an immense opportunity to build high-performing sales channels by deploying an easy-to-use, comprehensive and innovative state-of-the-art SaaS Unified Channel Management automation platform that streamlines and manages the entire partner lifecycle through three core state-of-the-art SaaS applications—partner relationship management, channel marketing management and channel sales management. In 26 countries, these three core UCM SaaS applications are locally supported by ZINFI's global marketing services team members.
About National Telesystems, Inc.
Headquartered in the Dallas and Fort Worth Texas area for over 30 years under the same management, National Telesystems has served over 10,000 DFW Metroplex businesses and their national affiliates with a broad spectrum of telecom and IP equipment and services. By offering a full line of quality products from industry-leading NEC and other manufacturers and backing them with one of the most highly regarded technical teams in the nation, National Telesystems has been awarded the prestigious "Business Consumers' Choice Award" in the Dallas-Fort Worth Texas area every year since the honor was instituted for "Telecom Businesses" in 2008. Serving business needs from basic telecom to complex IP applications, National Telesystems is known for its expertise in designing and providing the best telecom solution for each particular customer's requirements. With the commitment to the future as well as the strong foundation already established, National Telesystems has firmly secured its position as one of the leading telecom and IP providers in the nation now and for years to come.