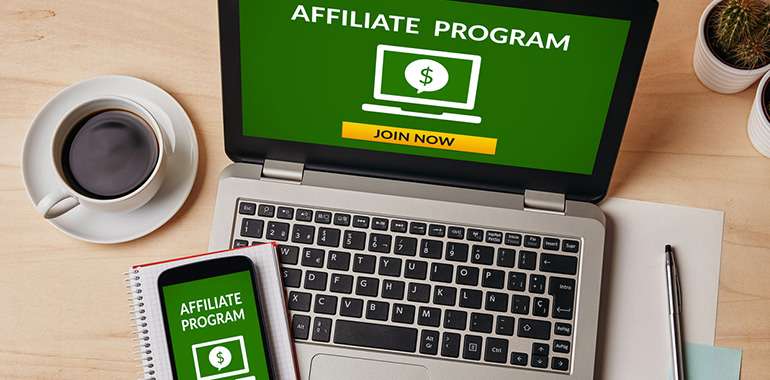 What is Affiliate Marketing Management Software?
Affiliate marketing essentially refers to an activity where a third party – a person or an organization – promotes your brand to their connections or networks or audiences. Affiliate marketing management software allows you to automate the process of recruiting, engaging, enabling and managing such a marketing partner.
In this article, we will explore what affiliate marketing management software is and how it works.
What is affiliate marketing and how does it work?
As we hinted at in the introduction, an affiliate represents your brand. Your brand could be a product or a service or even a person. Celebrities are individuals, but they are also their own brand. The goal of an affiliate marketing partner is to represent the brand and get paid in return for promoting it. This is the basic give-and-take relationship between an affiliate and a brand.
Now, let's talk a bit about what a brand is. When we think about brands, we traditionally think of big names, like Coca Cola, Nike, Samsung or Apple. All of these brands represent a group of products, and some also offer services. Some brands, like Disney or Niagara Falls or the San Francisco Zoo are called hybrid brands – a combination of products and services, but essentially an "experience." When you take a Viking Cruise or board a United Airlines jet you are not actually buying a product that you can own, but rather you are paying for an experience.
People can be brands, too. Perhaps the most obvious example is Michael Jordan. Remember Air Jordans? Nike made millions from selling a simple shoe, merely by associating the shoe with a famous name. In this example there are two brands at play – Michael Jordan the athlete and Nike the shoe company. In this particular case, even though Michael Jordan is himself a brand, he is also an affiliate insofar as he is promoting the Jordan-branded shoes sold by Nike.
I could keep going with various examples, but I think you get the point. In today's world, there is are many brand types, ranging from a simple product like an iPhone or a combination of products and services like Disney to a micro-brand like a local boy band—you name it. Every one of the brand examples I have mentioned so far are promoted by someone.
If a marketing agency is promoting a brand directly, that is called direct marketing. However, if a person or another company is promoting a brand, the promoter is called a brand ambassador or a spokesperson or an affiliate. Whatever the case, when a brand gets promoted by a third party, someone does it and money exchanges hands. Affiliate marketing management is, essentially, the oversight of that process.
Now that we have discussed what affiliate marketing is, we should talk a little about affiliate marketing management software. This category of software is relatively new, even though affiliate marketing has existed for a while. Historically, most affiliate marketing management software has been offered by small, specialized software companies. However, with the rise of the channel and the evolution of partner-driven marketing and selling, affiliate marketing is now being recognized as a more mainstream software category, and organizations like ZINFI have begun to develop affiliate marketing management software as part of a more comprehensive package of channel management tools.
What is affiliate marketing management software and how does it work?
I have written on this topic before, so I won't go into a lot of detail about the various capabilities of affiliate marketing management software, but here are its core functions:
Affiliate Recruitment – One of the very first steps in developing an affiliate marketing program is to identify a set of partners who are able and willing to promote your brand. These partners can range from individual influencers to companies or agencies. You need to make a list of these target individuals or organizations and present them with a business partnership proposition.
Affiliate Onboarding – Once you have targeted and engaged with a set of potential partners, it is essential for you to sign agreements, plan activities and guide them through some sort of a setup process so that they can upload their tax information and other company details to complete basic transactions like getting paid.
Affiliate Training – Before your affiliate partners can go out and start promoting your brand, they need to be trained on the various attributes of your products and/or services. An affiliate marketing software tool should have a learning management module to provide this training and, if necessary, issue certifications.
Affiliate Enablement – The next step is to make sure you give your affiliates appropriate promotional tools. These tools may be brief descriptions of your products and services which affiliates can put on their website or newsletters or handouts. This is how they will drive web traffic back to you.
Affiliate Payments – Once an affiliate successfully drives traffic back to you and/or your website, you must track those activities, counting the impressions, leads or referrals, and then pay your partners commissions for promoting your products or services, or even for helping you close a deal.
I think you can see even from this brief overview how powerful affiliate marketing can be as a tool for amplifying your brand and extending your reach. The goal of affiliate marketing management software is to enable you to conduct these activities in a methodical and structured way. In addition to streamlining the workflows, the software can also help you to identify who is performing well, determine why, decide which campaigns you should focus on for a deeper dive, and understand how everything fits together. But the most fundamental purpose of this software is to give you higher ROI at a much faster rate.
In other articles we will discuss how to select affiliate marketing management software. There are a lot of choices out there, but based on the products and solutions you are promoting there are basically three types of software you need to evaluate and make sure they fit your business. Please keep an eye out for follow-up articles in this area.