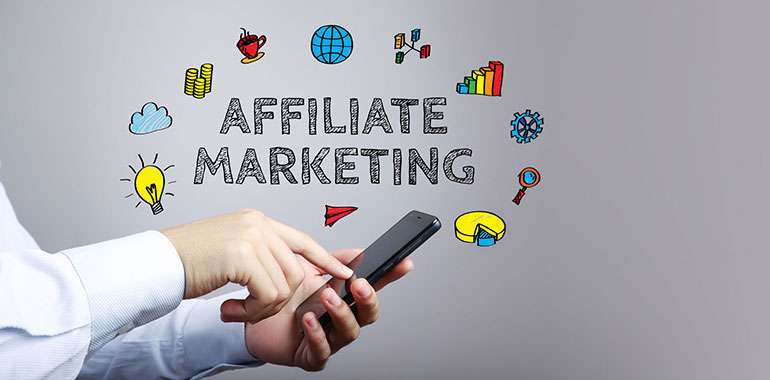 What Is Affiliate Marketing Management?
Affiliate marketing management software has been around for more than a couple of decades now. As the world gets more and more distributed and gig-working becomes mainstream, we will continue to see the rise of independent consultants, bloggers, influencers, and other professionals to garner audiences of their own, which they will then leverage for monetization by promoting single or multiple brands. These independent consultants and bloggers are sometimes called "affiliates" of a brand, and their activity to generate awareness as well as demand for a brand is called affiliate marketing. In this article, we will primarily on explaining, at a high level, what affiliate marketing is and how it functions. In subsequent articles, we will explore in detail the functionality that you, as a brand, require in affiliate marketing management software to make sure your company is not only represented appropriately, but also benefits from the investments you make in your affiliate community.
Before we get into the nuts and bolts of affiliate marketing management software, then, let's step back for a minute and think about the world of channel partners. To keep things simple, we can break down the universe of channel partners into the following two types:
Transacting Partners – These are the partners we know as resellers, value-added resellers, agents, etc. The key characteristic of a transacting partner is that the organization representing and promoting the brand generally fulfills sales transactions. This happens in different ways. Some transacting partners actually sell, others provide services only, and still others both sell and service a brand. An automotive dealer is a transacting partner selling a vendor brand or perhaps multi-vendor brands. An insurance agent may be representing only a single brand or multiple brands. But in the end all transacting vendors drive transactions.
Non-Transacting Partners – These partners are actually not selling on behalf of a brand, but rather promoting a brand. We know this group of people as influencers, ambassadors, spokespeople, etc. According to Ad Age, in the 1870s and 1880s, soap manufacturers began to advertise to consumers on a large scale, with campaigns for brands such as Sapolio, Ivory, Pears, Lever Brothers and Kirk's in newspaper ads as well as fliers and posters. Imagine those ads now: Chances are, you are watching a celebrity promote those soaps today. The celebrity is an influencer through a traditional advertising channel, but in the context of social media that person becomes an affiliate.
While I have grossly simplified the definitions here between transacting and non-transacting partners, the intent of this article is not to focus on those differences, but rather to provide on overview of what an affiliate actually does. Activities vary considerably, depending on the brand and the product that is being marketed.
Traditionally, affiliate marketing has worked best for low-cost products that require mass-marketing. Before the advent of social media, most of these activities took place in specialty magazines, syndicated columns and TV shows. The specific nature of segment content drove certain types of audiences, and ads were placed around or within that content. These affiliates were managed mostly via pen and paper, and perhaps on a spreadsheet when computers came into workplace.
However, when the Internet arrived and brought an explosion of content, a broad range of new phenomena like Yahoo chat groups, modern social media, Instagram, Facebook, LinkedIn, micro-segmentation and more led to hyper-personalization of content. The rise of marketing automation and prospect tracking soon enabled actual metrics revealing the ROI that each affiliate or influence was driving. While this was happening in the consumer space, brands realized the same principles and practices could be applied to business buyers. That led to a rise in business content writing in online magazines, starting with Fortune and Forbes, to provide specialized content across various verticals.
Over the past two decades we have seen a rapid liberalization of the workforce and a rapid rise in "informal employment" or gig work. Most of us have seen YouTube channels full of videos featuring how-to geeks advising moms on how to raise a child or chefs revealing their techniques and their secret sauce. The segmentation around these and other pieces of content that can be found in a variety of online media creates opportunities for marketers to promote their brands using affiliate partners as their vehicle. Whether a video or show or blog is highly technical or fun, there is almost always an opportunity to place a product or link to product-related content on another website. All of these activities, taken together, are now known as affiliate marketing.
Now, the explicit purpose of affiliate marketing management software is to recruit, train, enable, incentivize and manage an affiliate network. Just as partner relationship management or through-channel marketing automation software is used for managing transacting partners, in much the same way affiliate marketing management software is used to manage the entire lifecycle of an affiliate partner and therefore the associated network.
In subsequent articles, we will go deeper into the details and describe various steps associated with affiliate marketing management and the software associated with it. However, I hope this gives you a high-level idea of what affiliate marketing management is. If want to learn more, please contact us at ZINFI and we would love to give you a demo and show you the universe of affiliate marketing management automation and software.