ZINFI Technologies Named a Leader in Independent Research Firm's 2020 Evaluation of Through-Channel Marketing Automation Platforms
ZINFI recognized for its modular approach to the channel marketing ecosystem, its advanced workflow and collaboration tools, and its multi-lingual partner marketing concierge services
Pleasanton, CA — April 23, 2020 — ZINFI Technologies, Inc., a company leading the definition and creation of Unified Channel Management (UCM) solutions and a leader in through-channel marketing automation and partner relationship management (PRM), today announced that it has been named a leader in The Forrester Wave™: Through-Channel Marketing Automation, Q2 2020 report. The evaluation in the new report consolidates ZINFI's position as a leader in Unified Channel Management (UCM), highlighting its deep expertise in SaaS-based partner relationship management (PRM) and through-channel marketing automation (TCMA). ZINFI was also named a leader in two previous Forrester reports: The Forrester Wave™: Through-Channel Marketing Automation, Q2 2018 report, and The Forrester Wave™: Partner Relationship Management Q4 2018 report.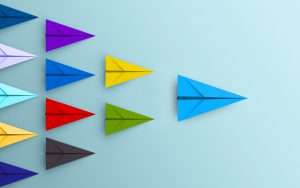 Forrester's evaluation of through-channel marketing automation platforms identifies the 13 most significant vendors in the marketplace and researches, analyzes and scores them on a variety of criteria under three broad categories. Under Forrester's "Strategy" category, ZINFI earned perfect (5 out of 5) scores for its "Product innovation roadmap," "Pricing strategy" and "Supporting products and services." Under the "Market presence" category, ZINFI earned a perfect 5 in "Number of employees," and under the "Current offering" category, ZINFI received a score of 4.3 for "Governance (manufacturer/vendor)."
According to the Forrester report, "what sets ZINFI apart is its commitment to modularity, which makes it equally appropriate for a small to medium-size business (SMB)… or a large global manufacturer." The Forrester report also calls attention to ZINFI's "strong workflow and collaboration tools that optimize processes" among its agency partners, its partners' enterprise customers, and its in-house multilingual partner marketing concierge services.
"At ZINFI, we now have more than a decade of hands-on experience serving large global enterprise clients with thousands of channel partners around the world, as well as SMBs that are just getting started with channel management automation," said Sugata Sanyal, ZINFI's founder and CEO. "Because we began as a channel marketing agency, we have an exceptional understanding of the creative and content side of TCMA. Our comprehensive set of channel marketing tools and our concierge services for lead management, campaign management and MDF management are a reflection of our heritage and our commitment to listening to and collaborating with our clients. We are honored by the recognition from Forrester and we look forward to serving our customers around the world by deploying TCMA solutions that offer a significant return on their investment."
ZINFI continues to attract broad recognition from both users and analysts for its innovation in channel management automation. Earlier this month, G2, the world's leading business solutions review website, placed ZINFI in the "leaders" quadrant in its Spring 2020 Best Partner Management Software category. ZINFI earned scores of 90% or higher on every G2 metric, which included Quality of Support (98%), Meets Requirements (95%), Ease of Doing Business With (94%) and Ease of Use (92%). G2 scores are based on the responses of real, verified users and data aggregated from online sources and social networks.
To know more about the Forrester Wave™: Through-Channel Marketing Automation, Q2 2020, click here. To access more information about ZINFI's Partner Relationship Management platform or to download a copy of ZINFI's best practices guide on Partner Relationship Management, please visit our website at www.zinfi.com. You can also follow ZINFI Technologies on LinkedIn and at the ZINFI Channel Marketing Best Practices blog.
Media contact:
Melissa McNeil,
[email protected]