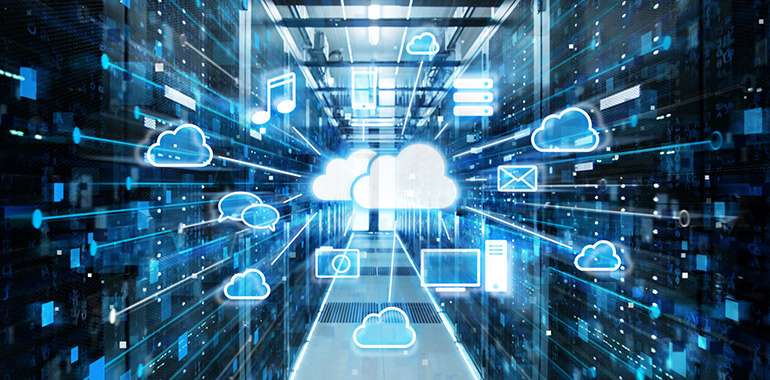 Converge Technologies, a Reseller of IT and Telecom Solutions in Africa, Scales Up Its Partner Portal Email Marketing Efforts
Partner Portal Automates Campaign Workflow with Turnkey Content, Automated Execution, Performance Monitoring and More
Pleasanton, CA — March 12, 2019 — ZINFI Technologies, Inc., a company leading the definition and creation of Unified Channel Management (UCM) solutions, today announced that Converge Technologies, a reseller of IT and telecommunications solutions to financial, banking, telecom, energy and other sectors in Africa, has begun using ZINFI partner portal technology to automate its marketing workflow.
Converge is a partner of a major global enterprise software company, and provides collaboration solutions, desktop and application virtualization technology, networking and WAN optimization tools, data center operating systems, performance management tools, application monitoring tools and data center operating systems to customers across Africa from its headquarters in Lagos, Nigeria. The partner portal offers a wealth of ready-to-use content from the OEM that can easily be co-branded and customized for specific regions and markets. Converge uses the portal to quickly develop and set up email campaigns, automatically execute them on a pre-determined schedule, and track results via the portal's powerful reporting capabilities.
Prior to gaining access to the partner portal, Converge's marketing workflow consisted of a number of time-consuming manual processes. It was challenging for the company to generate awareness among customers and prospects of the benefits of its products and services on a scale commensurate with the vast, diverse market it serves. The partner portal's automation of the campaign workflow has changed the equation, and Converge now uses the portal on a regular basis to select and adapt email campaigns for multiple products and a variety of target audiences.
"The ZINFI partner portal has been really helpful," says Tomilola Agboola, Supervisor of Sales and Services Administration at Converge. "It is very rich in content. All you have to do is decide which campaign you want to run. I don't have to go and send out a new email every morning or every week. It's all automated, and I don't have to think about creating campaign content on my own."
Users of the ZINFI partner portal have access to ZINFI's world-class partner marketing concierge services, and Agboola was grateful to have responsive support at her fingertips when she was new to the platform. "If I ever had problems understanding the portal, I could get in touch with the ZINFI representative. He was always helpful to me, always had time for me and was willing to explain everything."
After a few months of using the portal, Agboola and Converge are already seeing a difference. "Our customer and prospect base has a lot more awareness about the products we are selling. We're now able to do much more than we would have been able to through face-to-face marketing or telemarketing. We are also getting more responses from prospects," she said.
Reporting functions built into the portal allow Converge to see performance metrics in real time, and are generating new insights about which campaign strategies are successful and which need to be refined or abandoned. The Converge sales and marketing teams now have plans to begin exploring the partner portal's rich web syndication features to broaden the company's reach through multiple marketing channels.
For more information about Converge Technologies use of the ZINFI partner portal, click here.
In 2018, ZINFI received recognition for its channel marketing automation leadership in two separate analyst reports from Forrester Research. Most recently, ZINFI was named a leader in The Forrester Wave™: Partner Relationship Management, Q4 2018 report, earning 13 perfect (5.0) scores for a broad range of specific evaluation criteria. Forrester cited ZINFI's horizontal approach to the market and its "strong engineering pedigree," noting that "ZINFI's PRM solution provides robust global capabilities with excellent functionality, flexibility through a modular approach, and infinite customizations for complex channel environments." Earlier in 2018, ZINFI was named a leader in The Forrester Wave™: Through-Channel Marketing Automation, Q2 2018 report, which praised the "robust functionality, modularity, and customizations" of ZINFI's Unified Channel Management (UCM) platform—the only solution in the marketplace developed as a native platform for complete integration of partner relationship management (PRM), partner marketing management (PMM) and partner sales management (PSM).
To access more information about ZINFI's Partner Relationship Management platform or to download a copy of ZINFI's best practices guide on Partner Relationship Management, please visit our website at https://www.zinfi.com/. You can also follow ZINFI Technologies on LinkedIn and at the ZINFI Channel Marketing Best Practices blog.
About Converge Technologies
Converge Technologies is a technology services organization that specializes in the deployment of mission-critical technology systems, solutions and services. We are a customer-focused organization providing a range of solutions to meet the changing business demands and challenges of our clients. We are truly passionate about our customers' satisfaction and delight. Our vision is to become the African leader in Information Technology solutions delivery. Visit us at www.convergegct.com.
Media contact:
Melissa McNeil,
[email protected]
---
About ZINFI Technologies
ZINFI Technologies, Inc., a company leading the definition and creation of Unified Channel Management (UCM) solutions, enables vendors and their channel partners to seamlessly collaborate in a virtual environment to achieve profitable growth on a global SaaS platform.
Headquartered in Silicon Valley, USA, we at ZINFI see an immense opportunity to build high-performing sales channels by deploying a powerful virtual collaboration platform that has been rated #1 by leading analyst firms for simple to complex enterprise channels.
ZINFI's state-of-the-art SaaS Unified Channel Management (UCM) automation platform allows brands and their global partner networks to work together remotely throughout the entire partner lifecycle via three core state-of-the-art SaaS applications—partner relationship management, partner marketing management and partner sales management. ZINFI's UCM is super easy to use and affordably priced, and it comes with a complete set of do-it-yourself tools in multiple languages.
For more information about ZINFI's Unified Channel Management platform, please visit our website at www.zinfi.com. You can also follow ZINFI Technologies on LinkedIn and at the ZINFI Channel Marketing Best Practices blog.