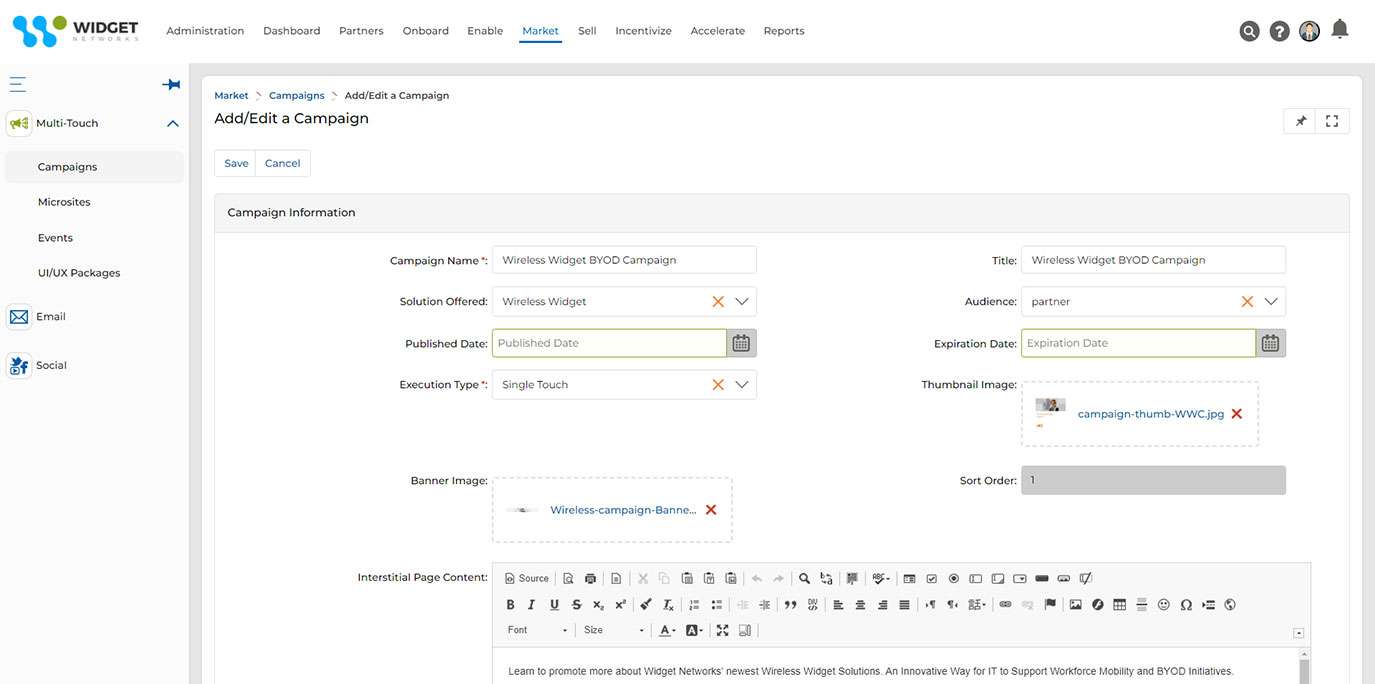 Campaign Setup & Management
Using ZINFI's Multi-Touch Campaign Management—allows your organization to set up diverse content and a variety of campaign tactics so that your partners can run single-touch or multi-touch co-branded campaigns using a SMART campaign flow. Partners can easily edit and update the campaign components that the Admin has configured.
Multi-Touch allows you to set up new marketing campaigns for your partners, quickly edit existing campaigns, and associate them with marketing tactics like email, microsite, web syndication, search, and social. Setup Validation (utilizing color codes) of drag-and-drop multi-touch Components for your partners provides an enhanced UI/UX – speeding up configurations and execution of Multi-Touch Campaigns.
Key Features Include:
Campaign setup and management
Visibility configuration
Association of Multiple Tactics
Partner Assignment and Update
Multi-touch Engagement Workflow
With Multi-Touch, it's easy to define the flow of a multi-tactic, multi-touch campaign. You can create a multi-touch drip campaign with pre-configured tactics and assets, and then your partners can easily customize the campaign workflow for use in various marketing activities.
Multi-Touch Campaign Management allows you to create multiple flows within a specific campaign using a combination of tactics and assets. Partners can select the tactics and assets that best match their business requirements. You can also define the duration of each flow for the system to ensure campaigns are completed within the specified time frame after the launch of the first tactic.
Key Features Include:
Drag-and-drop campaign setup
Campaign duration management
Tactic association with triggers and schedule
Preview, Copy and Launch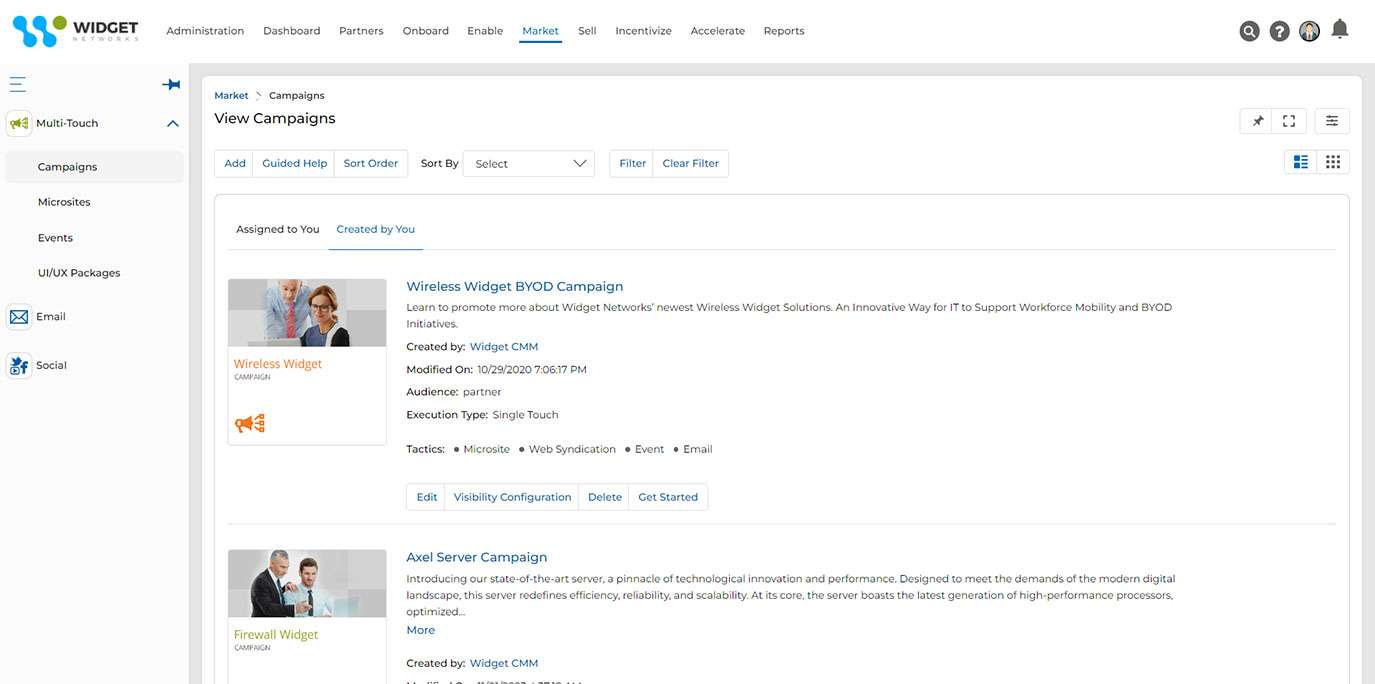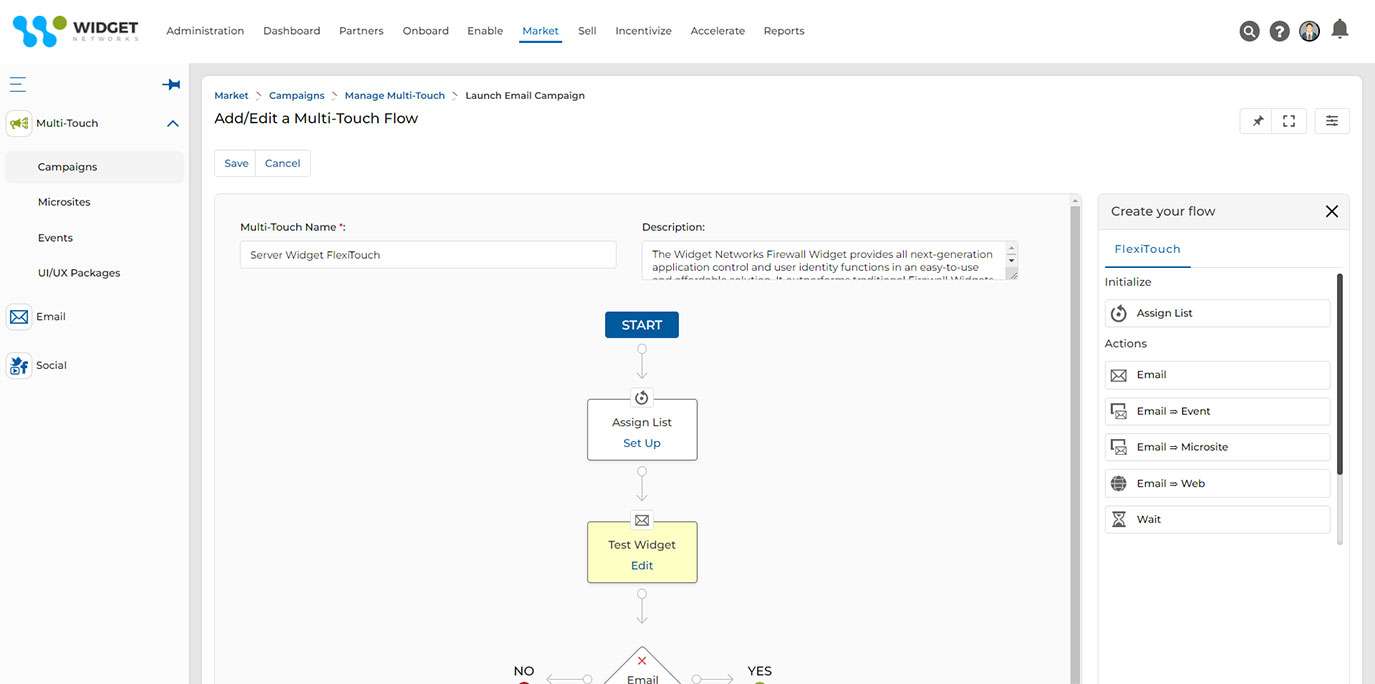 Campaign Customization & Launch
Using ZINFI's Multi-Touch Campaign Management, partners can choose from the available campaign workflows created and assigned by the vendor to match their unique business approach and requirements. Channel partners can further customize each workflow with their own customized marketing assets. Drag-and-drop functionality makes customization easy and encourages partner engagement.
Dynamic Forms can be further integrated with Marketing tactics – customized Campaign Pages and executed to the end-user. The Dynamic Form will help you to reach out to Prospects and capture valuable information through the Form directly – syncing the record(s)/information to the specific UPM application.
Key Features Include:
Campaign workflow customization
Inbound/outbound flow integration
Auto response logic scheduling
Configurable Dynamic Forms