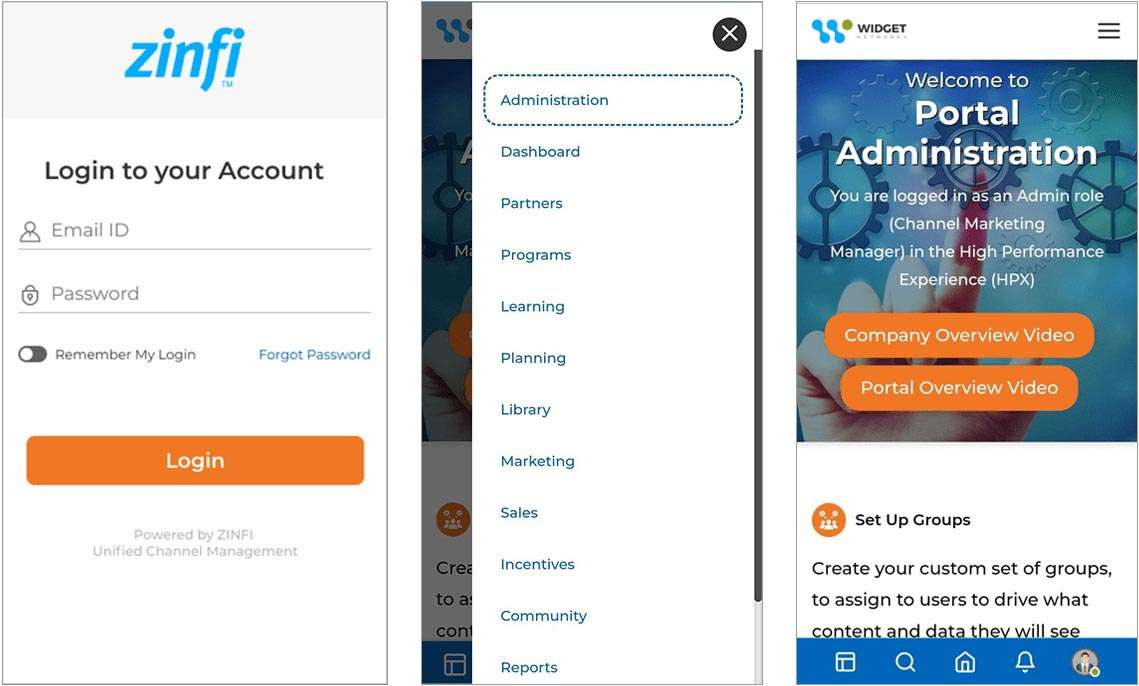 Mobile-First Architecture
With ZINFI's "mobile first and mobile ready" strategy, development and updating of the mobile experience through this powerful app are driven by the requirements of the connected, on-the-go environment that defines channel management today. The ZINFI Mobile Ready platform offers intuitive, user-friendly design and a rich feature set. Currently supported mobile platforms: iOS, Android (check compatible versions). ZINFI UPM's Mobile App platform is a mobile/tablet client with intuitive and user-friendly design and a rich feature set.
ZINFI's mobile app enables your organization and your channel partners to instantly access and manage accounts, leads, opportunities, calendar entries, activities, and many other features on the go. The mobile app comes with push notifications, location services and other functionality designed to make the platform powerful.
Key Features Include:
App Functionality & Flexibility Management
App Screen Experience & Consistency Management
User Navigation Management
Custom Landing Page and Branded Header Toolbar
Dynamic App Creation
To create the "native" mobile application of the Unified Partner Management platform, ZINFI reuses up to 80% of its native code base from the web application architecture. ZINFI uses cutting-edge technologies to add dynamic web application capabilities in a simplified and efficient way. The coding is then converted through a powerful framework that "translates" the necessary components into formats for mobile display. The final system layer compiles these components together into a native app that resides and performs on the mobile device, a singular output that is compatible with both Android and iOS.
Key Features Include:
iOS & Android Compatibility
Data Synchronization Management
Data Accessibility Management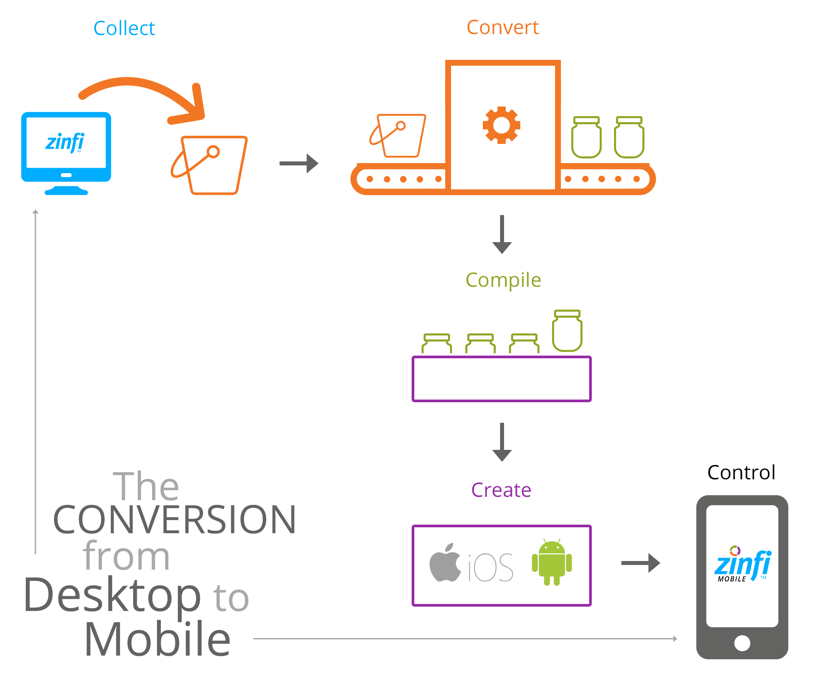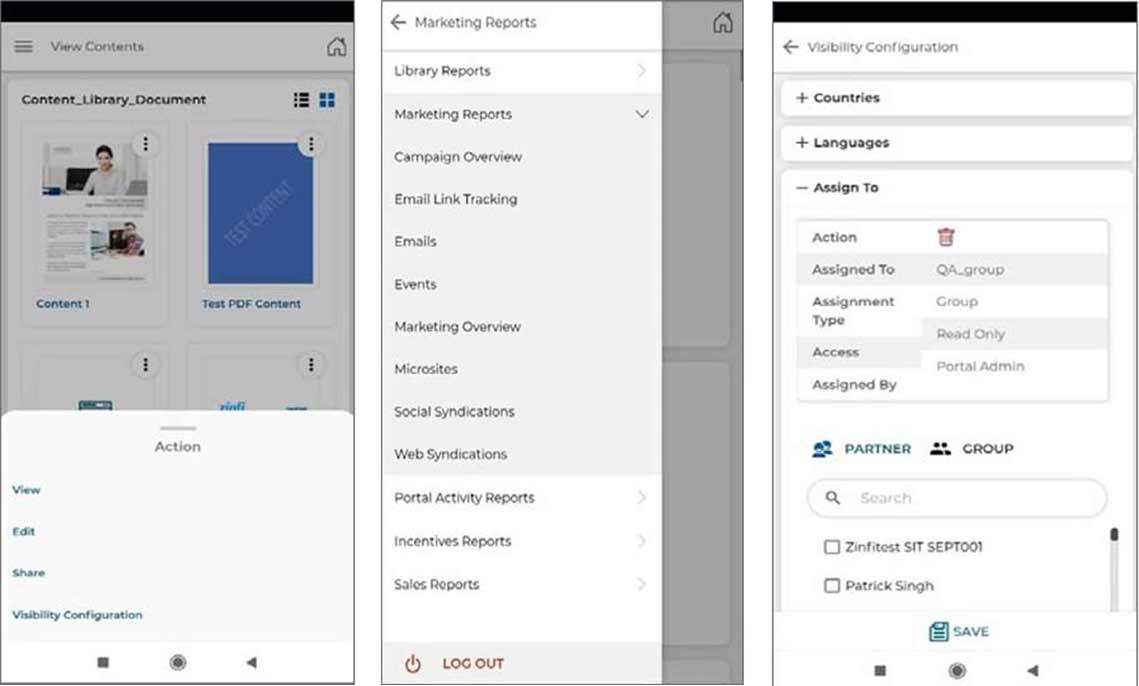 Extensive Features and Functionalities
ZINFI UPM Mobile App features an intuitive experience with the Reports Module, options to assign Prospects to Country/Language/User/Groups and functionalities to share content and configure visibility on-the-go. Record Assignment Functionality allows Admins and Partner Admins to assign records viz. Prospects, Contacts and Accounts to User/Groups from the Mobile App itself. The Business Intelligence Reports module allowing channel marketing admins and partners to generate extensive reports to measure performance across the channel, is incorporated in the Mobile UPM version. Content Visibility Configuration allows Admins and Partner Admins to control the visibility of the Library Assets/Contents as per the visibility configurators/parameters – Country, Language and User/Groups from the Mobile App itself. Similarly, Content Sharing allows Admins and Partner Admins to share Library Assets/Contents to Users/Partners/Partner Users; all on-the-go.
Key Features Include:
Record Assignment Functionality
Mobile Reports
Content Visibility Configuration
Content Sharing