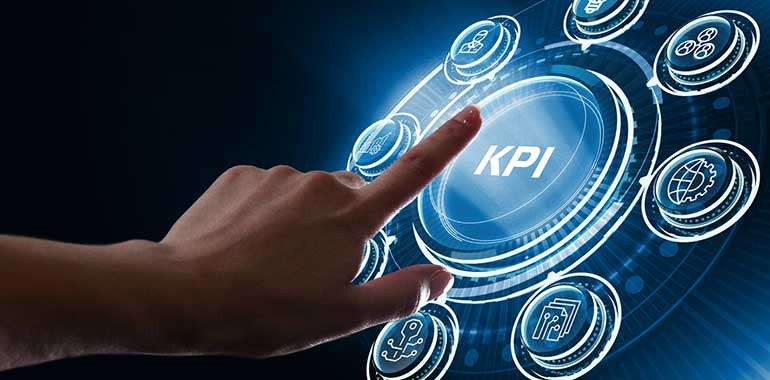 Unlocking Success: The Key Metrics You Need to Know for Affiliate Marketing Software
Key Metrics from your Affiliate Marketing Software
We continue our series on Affiliate Marketing with an introduction to the Key Metrics from your Affiliate Marketing Software. Once you have done the due diligence, read Starting an Affiliate Marketing Management Program, and decided to proceed with a program, it is time to decide how to manage resources best.
Affiliate marketing management programs use a performance-based approach where businesses pay affiliates for each sale or lead they generate through their marketing efforts. The software to manage this channel provides a wealth of data, arguably more so than other areas in marketing. The first step is to decide on the Key Metrics from your Affiliate Marketing Software. This effort will also help you understand what metrics are NOT important! Like always, you want to avoid vanity metrics. Remember, they do not provide actionable insight, are easy to game, and are not tied to performance.
The Key Metrics from your Affiliate Marketing Software measure affiliate sales performance and are similar to the metrics of the rest of online acquisition channels such as paid search, social media, or email marketing. Included in this article are metrics that track activity and measure results. Both are important and related. Tracking activity provides insight into trends, helps understand operations, and identifies areas for opportunity. Results are easy to compare and the key to understanding them is to look closely at activities.
There is an ongoing debate about marketing, specifically if it is an investment or a cost. In either case, smart business owners need to know and understand the return on investment (ROI) from affiliate marketing. ROI helps prioritize not only which channel provides the highest return so different channels can be compared against each other, but also guides decisions within each channel - including affiliate.
Results are easier to compare across industries, segments, and audiences, because a sale is a sale and revenue, is counted the same across organizations. Activities (hopefully) lead to results. It is difficult to say if a given level of activity is good or not.
Results-based metrics
Number of sales
The number of completed sale transactions is easy to measure and simple to get. Every software platform can provide this number, so it is an obvious choice for inclusion in the Key Metrics from your Affiliate Marketing Software. The number of sales effectively reflects the rate of new customer acquisition independent of the revenue associated with it.
Incremental revenue
The ultimate goal of the affiliate channel is to deliver incremental revenue, and revenue is the most important metric of any business. Total revenue can be measured across any time scale, typically monthly, quarterly, or annually. It can be looked at by segment, geography, industry, etc.
However, defining and measuring incremental revenue is not always an easy task. You will need to identify new customers referred by affiliates. Good affiliate management software will provide the ability to attribute new revenue to a specific affiliate via a robust attribution engine. Ideally, you will want to determine customers that have not been "touched" by other marketing channels (SEM, email, organic, etc.).
Return on investment (ROI)
Return on investment (ROI), is the revenue you generate from your affiliate program once you've covered the costs of your program. It includes network or software costs, support, management, commissions, etc. Simply subtract program costs for a given period from the revenue generated in that period.
The advantage of ROI is that everyone in the organization can understand it - not just the marketing folks!
Activity-based metrics
As mentioned above, measuring activity is an important part of analyzing your business and is included in the Key Metrics from your Affiliate Marketing Software. These metrics do not stand on their own as well as the results-based metrics but still are important.
Conversion rate
One of the Key Metrics from your Affiliate Marketing Software is conversion rates. The conversion rate is the percentage of affiliate link clicks that eventually result in a purchase. It can be used to identify your top affiliates. As a bonus, it's easy to compare with other affiliates and other partners, as it's not an absolute scale, but a percentage. Looking at your average overall conversion rate can help you compare the effectiveness of your affiliate program to other marketing channels.
Beware! High conversion rates don't always mean affiliates are successful. They could be using suspicious promotional tactics or gaming the system in some way, penalizing others, and damaging your brand.
Low conversion rates are of course less desirable. A low rate could mean there is something wrong with their landing pages, they are not able to get a business the targeted traffic, or they need more training about the brand's products or services.
However, if you have committed to supporting an affiliate channel, a low conversion rate can provide an opportunity to help your affiliates improve their results.
Affiliate Engagement Rate
Whatever digital marketing channel you utilize, tracking the engagement rate is a must. Affiliate marketing should follow this rule as well, as dedicated publishers typically have more engagement and are more creative and persistent with their marketing campaigns which will drive more sales.
The problem with the affiliate engagement rate is that it's hard to measure, but it is still one of the Key Metrics from your Affiliate Marketing Software. To get credible results, you may rely on such metrics as the frequency of interaction with your marketing assets, participation in training, involvement in your marketing campaigns, etc.
Summary
The affiliate channel has boomed in recent years for good reason. Return on investment can be high and it is a great way to enter a new market. But how do you know if your affiliate sales are meeting expectations? As with all marketing channels, you'll need to track your affiliate program's success. We hope you learn from this article and start using the Key Metrics from your Affiliate Marketing Software today.