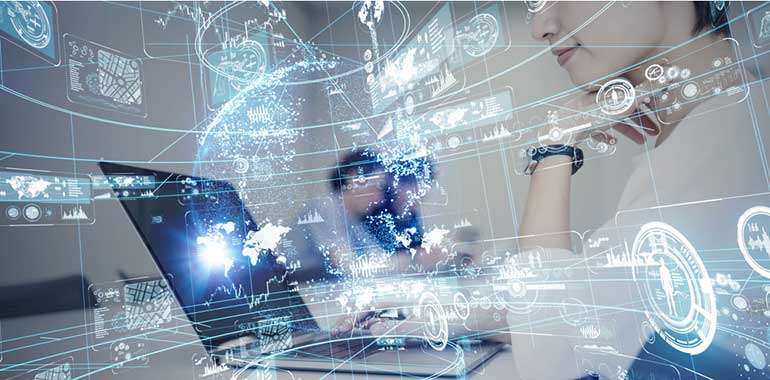 Partner Enablement: Driving Productivity and Growth in Today's Economy
In today's rapidly evolving economy, productivity has become a paramount concern for C-level executives across industries. While the impact of commodity inflation has somewhat diminished, wage inflation remains a persistent challenge. Additionally, the availability of skilled resources continues to pose difficulties in developed countries. Compounding these issues, companies that rely on partner ecosystems must establish and maintain a robust partner support infrastructure, which often becomes a fixed cost as partner revenue scales, so partner enablement is crucial in driving productivity and growth in today's economy.
Successful organizations prioritize partner productivity as a key performance indicator to address these complexities and achieve optimal results. This requires a strong focus on partner enablement, encompassing crucial aspects such as training and certification and providing sales and marketing tools. In this article, we will delve into the significance of partner enablement and explore how a state-of-the-art digital infrastructure, specifically a partner relationship management (PRM) SaaS application, plays a pivotal role in driving productivity and growth.
Partner Training and Certification
A crucial component of partner enablement is comprehensive partner training and certification. The extent and depth of training programs depend on the complexity of the products or services being offered. Vendors must design integrated training programs that cover all essential topics related to their offerings. Programs may range from a concise one-hour overview to extensive, in-depth training sessions spanning hundreds or even thousands of hours. By engaging with these training programs, partners gain a deep understanding of the product or service, enabling them to communicate their value proposition to potential customers effectively.
Certification holds immense value for partners and end customers. Certified partners gain a competitive advantage by demonstrating their expertise and commitment to excellence. Moreover, certification becomes a core selling point differentiating partners from their competitors. Customers are more likely to trust and engage with partners who possess recognized certifications.

Competency-Driven Partner Tiering
Many organizations implement multi-tier partner programs to utilize partners' skills and capabilities effectively. This tiered approach ensures that partners are assigned tasks and responsibilities that align with their proficiency levels. High-skilled partners are entrusted with complex assignments that provide higher profit margins and reward their expertise. On the other hand, lower-skilled partners focus on reselling products and services, contributing to revenue generation through their sales efforts. Organizations can maximize partner productivity by strategically segmenting tasks and responsibilities based on partner capabilities and creating value differentiation within their ecosystem.
Organizations must establish a competency-based infrastructure to scale partner ecosystems successfully, supporting partner sales, marketing, technical support, and training. Training and certification are pivotal in creating a highly productive partner ecosystem. Partners with advanced skills require less approval, and this reduces salary, wage, and infrastructure costs for both the brand and the vendor. Highly skilled partners can also sell more effectively, driving revenue growth while minimizing the need for extensive support resources.
Reduction of Partner Support Costs
Organizations must proactively drive down partner support costs in today's economic landscape. Companies can optimize partner productivity and reduce support expenses by prioritizing partner training, certification, and enablement. Investments in partner enablement yield long-term benefits, including increased partner satisfaction, enhanced customer experiences, and improved overall business outcomes.
A state-of-the-art digital infrastructure, such as a PRM SaaS application, is crucial to partner enablement. These platforms streamline and integrate partner onboarding, training, certification, and enablement processes, ensuring a cohesive and efficient experience for partners. A PRM system serves as a centralized hub, providing partners with easy access to training.
Digitization of Partner Enablement Infrastructure
Digitally available training materials, certification resources, sales collateral, marketing assets, and collaboration tools contribute to partner enablement. A comprehensive digital solution can be configured to provide the appropriate tools and materials in a targeted way to individual partners and partner types, thus boosting partner productivity, collaboration, and overall performance. Ultimately, leveraging a PRM SaaS application enables organizations to achieve greater scalability, operational efficiency, and ROI within their partner ecosystem.
Partner enablement is crucial in driving productivity and growth in today's economy. By prioritizing partner training, certification, and enablement, organizations can unlock the full potential of their partner ecosystems. With a competency-based infrastructure and effective utilization of multi-tier partner programs, companies can foster value differentiation and optimal drive partner productivity.
Investing in partner enablement reduces support costs, strengthens partner relationships, enhances customer experiences, and fuels business growth. Leveraging a state-of-the-art PRM SaaS application as part of the digital infrastructure further amplifies these efforts, facilitating streamlined partner enablement and positioning organizations for success in the ever-changing marketplace. Partner enablement is a strategic imperative for organizations seeking to thrive in evolving economic landscapes and emerge as industry leaders.