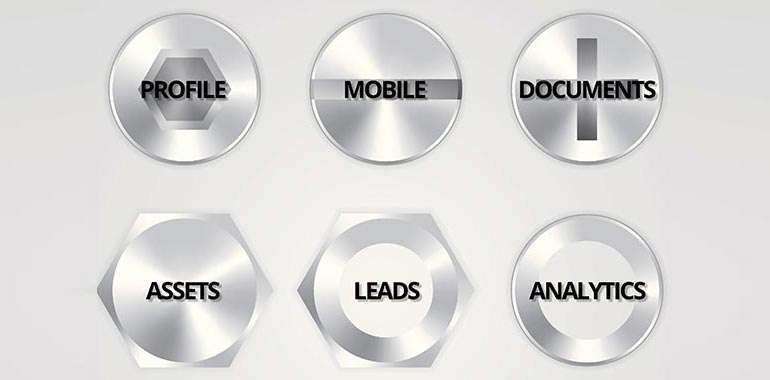 Nuts and Bolts of Your Partner Portal Software
All organizations selling through the channel need an Internet portal to interact with their partners. In order to create this digital engagement, a vendor must procure, configure and deploy partner portal software. The great news is that there are many options today that didn't exist even a few years ago when it comes to basic requirements for a partner portal software. In this article, we will explore the key requirements for partner portal software in today's channel marketing environment.
First, all partner portal software must have a granular partner profile management capability. The primary purpose of this partner profiling capability is to provide a partner system of record that can pull in all necessary information about a partner organization and its employees. This information can include training status, marketing and sales activities, actual sales performance, incentive utilization and more. By leveraging this partner profile data, a vendor can control the features and content in the portal that the partner portal software allows particular users to access.
Second, partner portal software must be mobile responsive. Most channel partners today are constantly out and about. It is essential that partner portal software not only provides mobile access that is fast and presents content that is easy to navigate, but also offers an overall user experiencec that's comparable to the experience a partner would have when using the portal on a desktop computer. This alignment is quite important to make sure from a user interaction perspective the experience is fully unified.
Third, the partner portal software must provide access to document libraries, where a vendor can upload all necessary partner-facing documents, such as channel policies, training materials, product data sheets, price lists, incentive guidelines, and marketing and sales playbooks. A vendor should also be able to provide these documents in a selective way to a group of partners based on their access rights and organizational profile. This can only be done right if the partner portal software has great partner profiling capabilities, a feature we touched on earlier.
Fourth, the partner portal software must also have state-of-the-art co-branded asset utilization capabilities. That means a vendor should be able to upload various types of vendor brand assets like email templates or web banners in HTML format, web videos in HTML5 format and PDFs, and allow channel partners to easily add their company contact information along with a proper partner logo. These co-branding activities should be controlled in a seamless way to protect the vendor brand, but also should provide enough flexibility to address the needs of the partner organization.
The fifth and final essential capability for the partner portal software centers is a robust business analytics engine. Any organization interacting with their partners via partner portal software needs to be able to tell who logs into the portal and when, and what they do once they log in. This information is critical to improving portal design, content layout and personalization to make sure the partner can swiftly move in and out of the portal and get what they are looking for. Most channel partners have to access dozens of partner portals to get what they need. Therefore, ease of use is a paramount factor, but that can only be achieved if a vendor understands—by reviewing proper analytics—how the portal is being used and what needs improvement.
The five requirements that I have listed above are truly basic nuts-and-bolts requirements for partner portal software. Of course, if your channel is more mature and has more complex requirements than this basic set of partner portal features can satisfy, you will need to explore other applications like partner onboarding, business planning, contract management, partner incentives management, partner training, as well as partner marketing and sales management—which includes lead management, deal registration and configure price quote (CPQ) capabilities. The list of capabilities for full-featured partner portal software could be quite long, and only vendors like ZINFI offering a Unified Channel Management (UCM) platform can satisfy a comprehensive set of requirements. However, if you are in the early stages of building and growing your channel, you should make sure you at least have the nuts and bolts of your partner portal software properly figured out and configured for success.