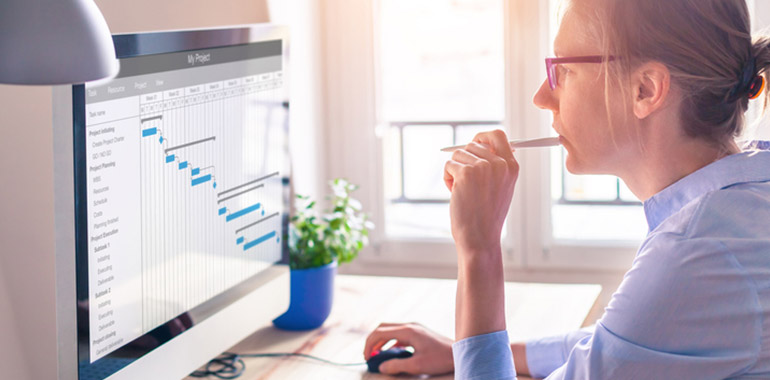 How to Build Partner Relationship Management Processes
Most enterprises engaged in business-to-business or business-to-consumer sales have a distributed way of going to market. This means there are very few organizations — with the exception of some small businesses — that don't serve their customer base from multiple locations. It also means these organizations must manage a distributed sales network and, in many cases, that network includes an indirect sales team and/or channel partner. Once an organization has a distributed channel partner network, it absolutely needs to nail down effective partner relationship management (PRM) processes. In this article we will investigate what that means and explore how to build best-
in-class processes that are nimble and produce measurable results.
Before we get into the details, however, let's take a quick look at some market data to provide more context. Forrester's Jay McBain
notes
that more than 75% of worldwide commerce flows through a channel — i.e., a group of secondary and tertiary organizations — engaged in reselling the products and services of a primary brand. That means the total addressable market for through-channel marketing automation (TCMA) software is quite big and growing rapidly. While Forrester estimates the current TCMA market is generating about $310 million in pure software revenue and another $400 million in TCMA-related concierge, integration and consulting services, the software market is expected to grow to $1.8 billion by 2023 (a CAGR if 25.2%), and services should generate $1.3 billion.
Needless to say, channel automation is growing at a healthy clip, but to automate effectively and get a decent return on an investment in the technology required to automate, an organization must first develop sound processes.
Here are the core processes you need to have in order to succeed:
Internal Processes – Most companies have various internal workflows that are functional as well as cross-functional. Internal workflows typically pertain to what a company does within their various departments like marketing, sales, human resources, finance, etc. While these departments may appear to function largely on their own, in reality they are highly co-dependent on other functions.
Functional workflows: In human resources departments, functional workflows would include the hiring of employees, training them and developing them. In finance, functional workflows are about planning, budgeting and managing various financial aspects of the business. Other departments like manufacturing, sales and marketing all have their functional workflows that are department-specific and occur mostly within the department.
Cross-functional workflows: In reality, however, there are very few purely functional workflows in most organizations. For example, when HR is driving the hiring process it is usually hiring for other functions, so HR must collaborate with sales, marketing, IT and other departments to make sure hiring, development, retention and other HR activities are carried out in a structured way that is consistent across the organization. This has led to the creation of a number of cross-functional HR automation platforms that facilitate collaboration with other departments. Similar platforms are available for sales, marketing and other common enterprise functions.
External Processes – External processes are focused primarily on managing subcontractors and, most importantly, managing customers. In some cases, external processes also focus on managing regulators, especially in compliance-heavy industries like aerospace, automotive, pharmaceuticals, etc. where the very existence of an organization depends on frequent interaction with regulatory departments and committees.
Of course, one of the most important external processes for organizations selling through the channel is focused on partner relationship management processes, and these processes consist of both functional and cross-functional workflows:
Functional PRM workflows: These workflows consist primarily of internal channel sales, marketing planning and management-related activities, often involving the allocation of funds related to programs, project planning, etc.
Cross-functional PRM workflows: These workflows represent the majority of channel-related workflows, since most activities in the channel depend on products, services, marketing and sales functions involving both internal teams and external teams.
Without getting into every aspect of these individual workflows, it is safe to say that in today's complex world of digital business process automation, both large and small organizations will get the biggest bang for their buck by carefully defining these workflows, streamlining them and then automating them using partner relationship management software.
These softwares can effectively automate Partner relationship management processes like - partner recruitment, onboarding, training, demand generation, incentives and performance management activities and processes. This not only simplifies, streamlines those workflows and makes them more visible and predictable, but it also substantially reduces errors, costs, labor requirements while increasing revenue, profitability and — most important — the satisfaction levels of partners, employees and customers.