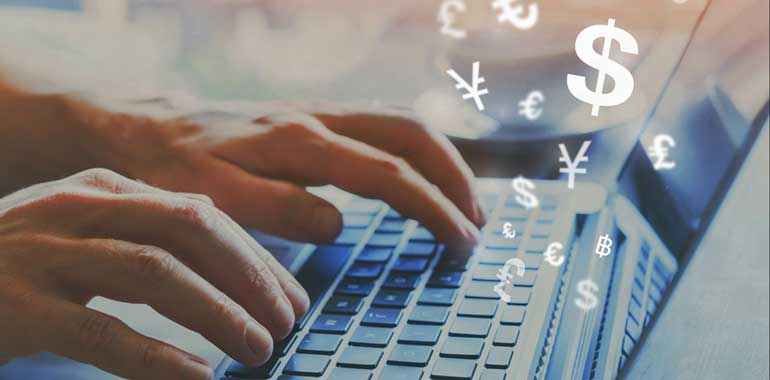 How to Use PRM Software to Manage Commission Payments to Partners
Partner relationship management (PRM) software has existed for about a couple of decades now, but until recently hasn't had fully integrated commission management and payment capabilities. The time has come for that to change. In this article, we will explore briefly what a PRM platform does, and how and why commission management and associated payment management need to be a part of any serious PRM platform.
The purpose of a PRM platform is to automate the workflows associated with recruitment, onboarding, enablement, and management of a distributed channel partner network. Channel partners typically comprise various types of third-party organizations who represent a primary vendor's brand to promote (market), resell and service an end-user base. If the third-party organization only promotes a brand to generate awareness and leads, then that entity is called a referral partner or an affiliate. On the other hand, if the third-party organization resells a product or service, then the organization is called a reseller, a value-added reseller (VAR), an agent, or something similar. If the organization provides services on behalf of a brand—as a consultant, system integrator or franchise, for example—then it is labelled a service provider.
As you can imagine, a PRM platform that handles recruitment, onboarding, enablement and management activities for a broad range of partner organizations needs to have a highly flexible and configurable set of administration capabilities. The administrator of the PRM platform should be able to create various groups and profiles based on partner type, location, the nature of their engagement and other factors, regardless of whether the partners just promote or resell or do both. Each of these various groups and profiles require specific access rights and/or activity rights within the PRM platform so users get a seamless experience when they log into the partner portal and are able to access only content that is directly relevant to them.
One of the primary reasons I have spent time discussing what the PRM platform does (at a high level) and how groups and profiles are important is because commission programs can vary tremendously from one type of channel activity to another. For example, if a vendor is paying commissions for promoting a vendor's product, then there may be a special commission for traffic that is sent to the vendor site and it may greatly vary by product type, country, industry, etc. On the other hand, if the vendor is paying for a completed sale from the same referral traffic, then the commission program will need to include additional payouts. The point here is that it is critical for the PRM platform to able to accommodate a wide range of scenarios.
Affiliate marketing started a few decades away through "foot soldier" programs like Amway and Mary Kay, where each affiliate is a mini business owner and is selling the products and services from a certain brand. Another example of affiliate marketing is franchises, which are wholly owned businesses. Let's expand on these two examples: Amway or Mary Kay business owners need to buy products and then resell them; they make money from the commission they earn from reselling. For franchise owners, however, the structure is very different. The franchise owner owns the business and pays a fee back to the franchisor. A state-of-the-art PRM system has to be able to address the details of both of these scenarios. And these are hardly the only scenarios. In real life there are hundreds, even thousands, of combinations of programs and payouts that are possible. In some cases commissions are paid after a singular event, but in other cases a series of steps have to be completed before a commission can be paid.
In addition to activity-based commission payouts, there are also tier-based, sector-based and segment-based payouts. For example, the commission a reseller earns in the healthcare segment may be much higher than the commission a reseller earns in the retail segment, simply because the healthcare segment requires a much higher level of expertise. Considering these examples, you can begin to see the diversity of use cases that a robust PRM system must be able to address when it comes to commission management and payment.
So far, we have focused on the PRM system being able to calculate commission payouts and generate reporting. In addition to that, one of the most important aspects of a PRM is to pay the partner. This payment can be in the form of a wire transfer or a check or some sort of a digital payment. A leading platform like ZINFI's PRM allows customer to pick and choose their preferred payment gateway, such as Stripe, PayPal or Authorize.Net. If you are looking at a PRM to handle commission management and payment, you will need to ensure that it is able not only to address your specific use case, allowing you to configure and set up the workflows you need, but also issue payments to the partner via your selected gateway, and do all the necessary local tax reporting to the authorities for the payouts. Also, if your business operates on a global scale, your PRM should not only be able help you perform these tasks in a local market, but also allow you to manage them in a multi-country, multi-currency and multi-tax environment.
With these examples, I hope you get a good sense of why automation is necessary when managing the commission process and how a full-featured PRM platform can help you manage diverse types of commission payments, including setting up the activities the partners need to complete in order to get paid.