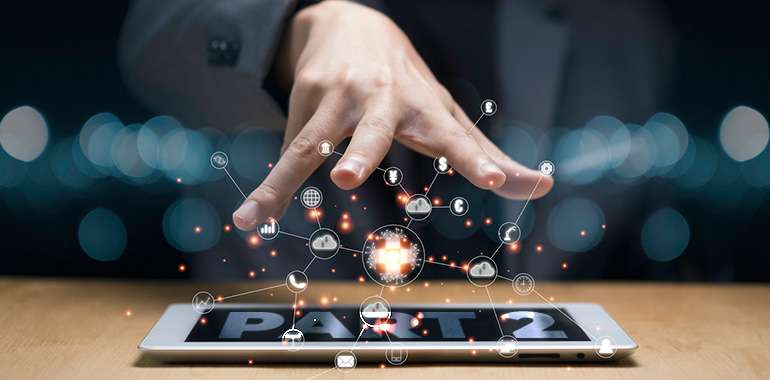 The Core Capabilities of a Best-In-Class PRM Software Platform – Part 2
Begin with the End in Mind
As I said in Part I, it is essential to understand what your partner ecosystem looks like and where you need to focus to drive automation. I have written several articles on why the PRM software platform should be your last consideration. The first areas you need to focus on are your go-to-market strategy, your partner programs, your processes and your people infrastructure. Unless you have those elements in place, it is pretty much a sure bet that any investments into a PRM software platform will be a total waste.
Who matters most?
It is important to clearly define which partners are going to use your PRM platform the most. If you sell predominantly through alliances, then you need to pick a platform that is designed essentially for partner onboarding and training, but may not be tied to carrying inventory and reselling. If your partner network consists primarily of influencers to whom you pay commissions for promoting your brand, then your PRM software only needs to have recruitment, onboarding, enablement and commission management capabilities. On the other hand, if you sell through a network of resellers who carry inventory, mark up your product and bundle it with their solutions, you will need to make sure you have a more comprehensive platform that not only recruits, onboards, enables and manages partners, but also has complete co-sell and co-market capabilities.
Once you have figured out your partner types, then you will not only have to think about how you onboard them for the first time, but also how frequently you must onboard them into new programs. If you engage your direct employees on a constant basis with new programs, content, rewards and other activities, it is essential to think this part through carefully. The rate of change in your onboarding program can greatly tax your PRM software platform, and you will need to make sure it can keep up with the changes you need in a dynamic fashion. Too often we hear from customers who struggled to make changes in their previous platform and got tired of repeatedly paying for professional services.
Don't get me wrong: Our platform also requires customers to pay for professional services, at least occasionally, but we have learned over the years that customers don't like paying for surprises. Therefore, the more configurable the platform is, the more customers can do on their own without vendor assistance, the fewer unpleasant surprises they experience and the more freedom they will have to develop a platform that meets their unique requirements. This is our aim – a fully configurable platform. While we are not fully (pun intended) there yet, we have built a highly configurable platform that can significantly reduce the amount customers pay for expensive, professional-services-led, custom configurations.
I would also like to mention that most onboarding programs have multiple tracks based on types of partners and functional requirements such as verticals, functions, locations, etc. It is essential you think through how you are going to design these tracks and deploy them by partner type, locally and globally. Your local programs may not scale globally, and some or many global programs may not work locally. That's why it's so important to understand the nature of your programs and the various tracks within those programs. For example, let's say you are a healthcare device manufacturer and your product requires local government approvals. The way you promote that product to the end-user may vary significantly by country or even by region within a country. Accordingly, your marketing, sales and technical content for partner onboarding and the relevant functional tracks will be quite different from one region to another. Before you think about what platform to buy, you must think through these variables, prioritize them, and execute them in sequential order – starting, for example, with your most important partner type based on key business factors, regional importance and other factors.
Can I program my programs?
Sure. That's exactly the purpose of a PRM software platform. A best-in-class platform should allow you to design, configure, deploy, change and adapt any partner programs you wish in any way you wish. This ability to design appropriate programs for your partner network is critical. We will discuss the capabilities that the PRM software needs to have later in this article, but for now let's discuss the nature of the programs you will very likely need to design, configure, deploy and manage.
Recruitment Programs – Depending on your business strategy you may always need to run various types of partner recruitment programs. If you end up acquiring a business, for example, chances are you must recruit partners from the acquired company into your product and service portfolio. Recruitment programs can vary tremendously by region, partner type, the solution you are selling and many other factors, and you may also need to create new programs as your business changes over time.
Onboarding Programs – I touched on onboarding programs earlier. You will have to design programs for various tracks based on what you are trying to achieve with the partners you have. If a partner is an affiliate, then the onboarding is all about setting up the partner, collecting their tax information for payments, and enabling them to promote or sell your solution. An alliance or a reseller partner may need a complete different set of programs and tracks and will also vary by type and region.
Marketing Programs – The core purpose of a partner ecosystem is to market, promote and support your brand offerings. If you have partners who rely on you to help them with marketing, it is essential that your PRM software allows you to set up a variety of marketing programs and tracks for your partners to engage in.
Sales Programs – A primary purpose of any partner is to sell products or services. While not all partners are transacting partners, in the end all of them are either driving traffic to generate leads or actually helping close a transaction. Therefore, it's very likely you will want to create a variety of sales programs like a buy-one-get-one-free offer or a bundling promotion to help partners close transactions.
Technical Programs – If you are an information technology company or a manufacturer, you will probably need to onboard your partners into a variety of technical learning and certification tracks. Your PRM software should allow you to set up multiple technical programs and tracks, and easily track the progress partners are making in earning technical certifications.
Services Programs – Many brands allow their partners to provide services to their end customers (both consumers and businesses). Typically, new services are being launched and existing services are being retired fairly frequently. Services are also sold in a way that makes them overlap with marketing and sales programs. PRM software needs to be able to accommodate these changes and variables.
As you can tell from these examples, it is quite important that your PRM software has the flexibility to allow you to constantly design, deploy and execute different kinds of programs as your requirements change. Because businesses often have to move fast without incurring burdensome new costs, the ability to configure new programs easily and quickly should be a top consideration when evaluating a PRM platform. When it comes to managing a diverse ecosystem, flexibility is critical. We will address this in more detail later in the technical requirements area of this article, but for now let me just say if you can't configure your PRM software to develop different partner programs in response to changing business needs, your platform will end up being a rigid box that will not only frustrate you daily, but also will prevent you from realizing your true potential.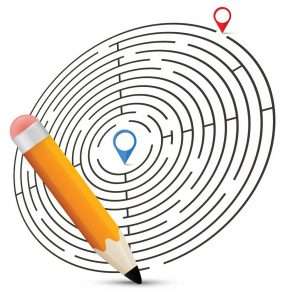 How can I help partners succeed?
It's one thing to recruit and onboard partners from your ecosystem, but it is another thing to ensure they succeed and thrive. That's why the core focus for any ecosystem management effort needs to be on partner enablement, so that partners not only participate in the programs we have been discussing, but also develop their skills so they can be more effective promoting or selling your products. Enabling partners can be a challenge, because you are trying to make a group of people who don't report to you learn something or do something, and many partner organizations must juggle competing priorities from multiple vendors. The best way to deal with this challenge is to take a structured, step-by-step approach to enablement:
Segmentation – You need to know very clearly who you want to focus on and why. Too often we see brands throw a bunch of programs at partners, only to find out that very few are interested and engaged. A relationship with a partner is primarily a business relationship.
Alignment – It's essential to align programs and content with specific partner types. To this end, it may be better to focus on a group of high-performing or strategic partners and enable them first, rather than trying to enable the entire partner ecosystem. Also, alignment must all encompass all of your programs, including marketing, sales, technical and services programs. This is important because you don't want to onboard partners and then leave them halfway through in a track.
Sequencing – This is a step that brands often fail to think through. A clear example would be in the technology sector. Before you enable a reseller partner with marketing or sales programs you will likely need to make sure they are trained and certified. Therefore, you will have to design those programs and tracks from an enablement perspective in a proper sequence.
Engagement – Designing an enablement program is one thing; engaging partners to participate is another. You will need a plan for communicating with partners, explaining the program to them, and motivating them to engage with the appropriate content and tools. A simple example of an enablement program is deal registration, which helps eliminate potential conflict in the partner ecosystem. Most partners can see the benefits of deal registration, but if the business proposition is not clear or partners have concerns then they may not engage at all.
Rewards – Most business partnerships are based on a financial outcome. Lining up proper financial rewards tied to an enablement program can be quite effective, and the program can often be replicated globally once it works in one part of the world. Before you implement a rewards-based enablement program, it's helpful to think through the types of rewards you will provide: Will it be a straight commission, a backend rebate or perhaps points for cashing in at a personal or organizational level?
Re-engagement – Sometimes enablement programs work, and other times they don't. Either way, you will need a PRM software platform that can engage your partners not just the first time, but also bring them back from time to time, either to different parts of the program or to a new and improved version of a program that may not have performed well earlier. That's another reason you need access to a set of integrated marketing tools.
Your PRM software platform should allow you to segment your partner base into groups and profiles, align programs and content by these segments, and establish a sequence of enablement steps that partners take as they move from one phase of enablement to another without getting overwhelmed. The PRM software should also allow you to market to your partners via integrated marketing tools – e.g., search, social, syndication, microsites, events, etc. – to get them engaged, provide them with meaningful financial incentives and re-engage them if, for example, one segment has been successful but other segments are not responding.
Will points really count?
As the end buyer gets served by many different types of organizations from an ecosystem – say, an influencer, a consultant, a designer, a builder or a maintenance company – it is important to understand how to drive partner recruitment, onboarding, engagement, and enablement in a logical sequence. It is also important to ensure the partner gets rewarded at each point of engagement with the brand and with the end customer. This alignment is critical.
One of the primary purposes of a partner program is to influence a third-party individual or an organization to do something for a brand that they wouldn't otherwise do if there were no substantial financial rewards. Therefore, proper design of a partner loyalty program is critical to its success. The more diverse your partner ecosystem is, the more types of programs you will need to have, and the more types of loyalty programs you will need to design.
It is essential that your PRM software allows partners to complete a task in a track within a program and get rewarded by points at different stages along the way. You need a platform that is as granular as possible. On the other hand, if you want to design simple point-based loyalty programs, the platform should allow you to do that as well.
Author:
Sugata Sanyal