Download your
COMPLIMENTARY COPY
of the
Channel Management Metrics Best Practices Guidebook
and learn how to track a core set of channel marketing and sales metrics and leverage a unified approach to channel management.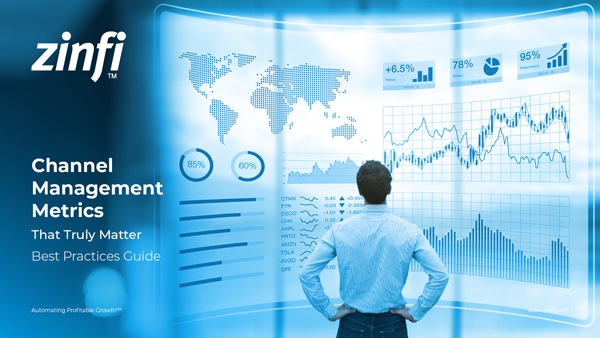 Why Read This Guide?
As a provider of a leading SaaS-based channel marketing management (CMM) platform, we get asked a lot about the right set of metrics an organization should consider when they are deploying such a platform globally. While there are core metrics tied to return on investment (ROI) that any organization should look for to measure the impact from their channel marketing management platform, the answer is not really that straightforward.
In this book, we lay out a logic and a path that will help your organization pick the right set of metrics to drive ROI from a recently procured channel marketing management platform.
One platform, many solutions.
ZINFI UCM
Partner Recruitment & Engagement: Making it easy to do business with an organization allows partners to increase performance and loyalty to that specific company, and in return reduces the operational cost and complexity to serve a global channel.
Multi-partner Demand Generation: Enabling partners to run integrated marketing campaigns by leveraging easy to use co-branded assets and tactics can significantly increase an organization's market access at a significantly lower cost on a global basis.
Partner Sales Performance: Empowering partners' sales reps to be more effective at closing newly generate leads and opportunities increases an organization's ability not only to increase market share, but also create a loyal partner base at a global level.