Download your
COMPLIMENTARY COPY
of the
Partner Onboarding Best Practices Guidebook
and learn how to develop an efficient, automated program that quickly engages and enables new partners.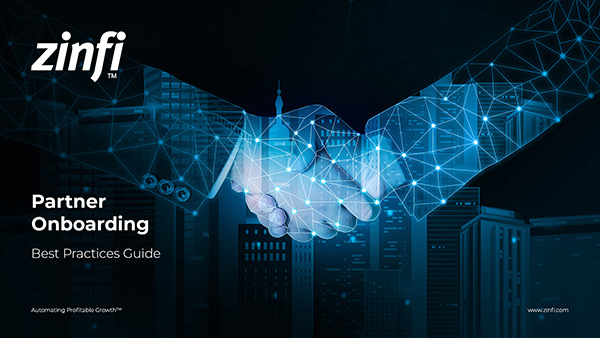 More about this Best Practices Guide on Partner Onboarding
Onboarding partners using a channel marketing management platform is an essential part of developing and maintaining a robust channel program. Partners need to be quickly engaged and enabled to effectively market and sell your products and services. But partner ecosystems are inherently complex, and onboarding can be a daunting challenge.
In ZINFI's new Partner Onboarding Best Practices Guide, you will find everything you need to know to develop a structured, highly efficient, high-functioning partner onboarding program with PRM Software, that enables partners quickly, keeps them engaged and helps them succeed over the long term.
Download this Guide to learn:
The entire partner onboarding process
How channel marketing management software can be used to automate onboarding programs
How to develop a structured, highly efficient, high-functioning partner onboarding program that enables partners quickly
How to identify and target the right partners, segment them by type, align partner types with appropriate programs and incentives, supply partners with the right tools
Chapters covered in this Partner Onboarding Best Practices Guide