With the Sales Rewards Management module, organizations can motivate their partner base by designing mutually beneficial incentives programs, ensuring effective two-way communication and transparent payouts, and driving emotional connections through personalized rewards and experiences.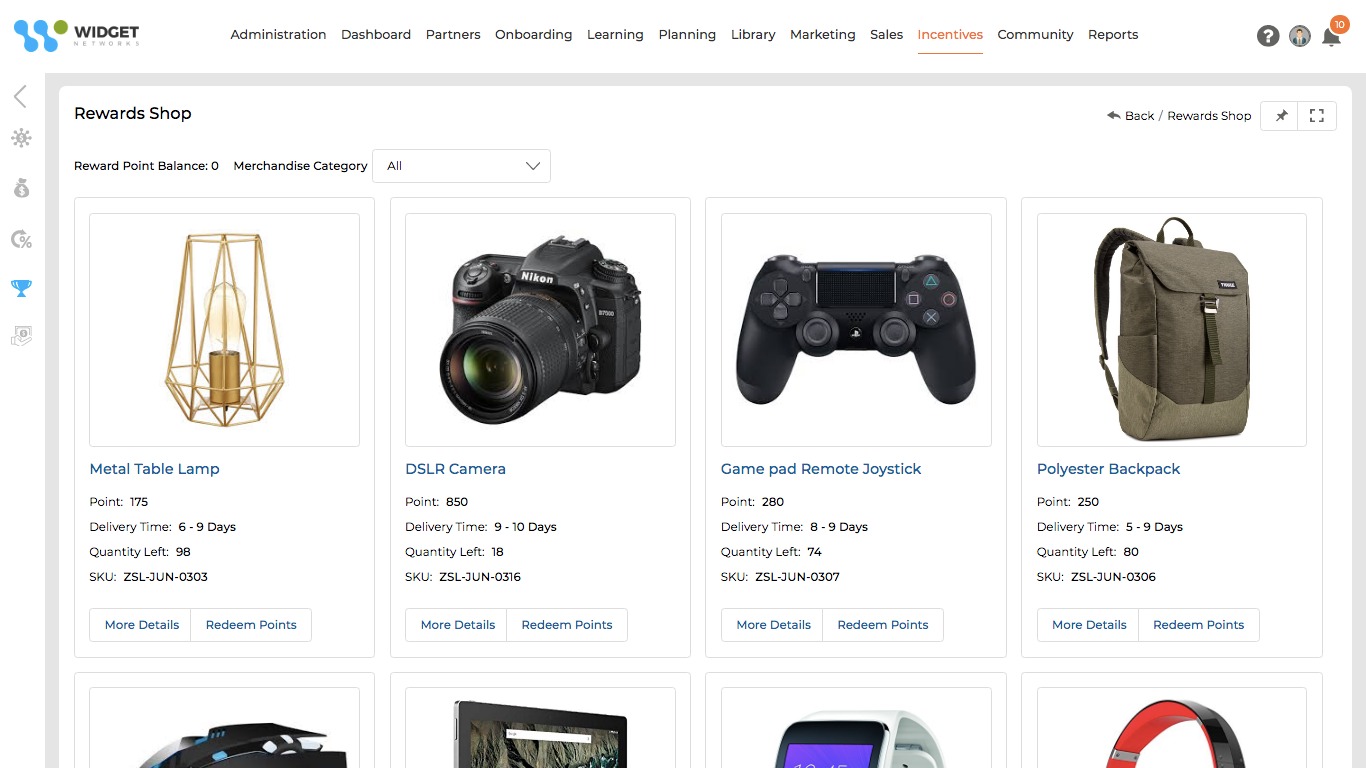 Rewards Management
The Sales Rewards Management module provides your organization with a variety of tools to automate the management of incentives to drive improved channel performance. Your partners' sales teams will receive real-time feedback and digital motivation features when they use the module, improving both learning and performance. You can quickly set up a variety of programs, achievement targets and rewards to meet specific business objectives. The module's dynamic leaderboard tracking tool makes the process more engaging and transparent, and establishes a highly competitive environment for channel sales teams. You can use the module to pre-configure rewards, tagging each reward with the number of credit points available for program winners.
Key Features Include:
Merchandise "shopping" page
One-click points redemption
Real-time transaction capture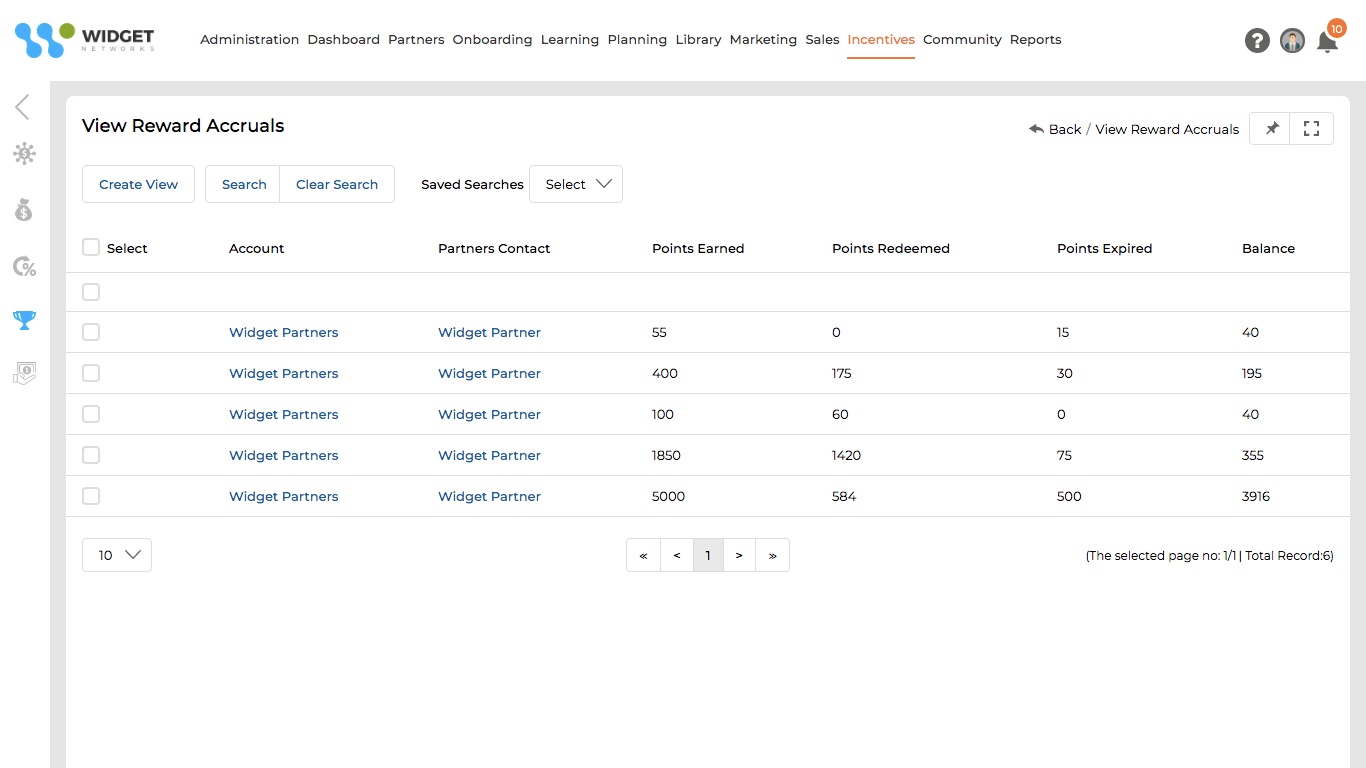 Improved Partner Experience
The Sales Rewards Management module offers a structured approach to rewards program creation. You begin by identifying the behaviors you wish to drive among the target group and framing a suitable structure which incentivizes them. The module also guides you through infrastructure setup, partner engagement planning, transaction capture and redemption processes, as well as the creation of a framework for sharing data with participating partners and for reporting. Our role and rights management system ensures that your partners see only the information they are intended and entitled to see, and program rules can be partner-specific, if desired.
Key Features Include:
Instant reporting on customers' collections and redemptions
Tools to engage and track partner performance
Alignment of activities, achievement targets and rewards with business objectives