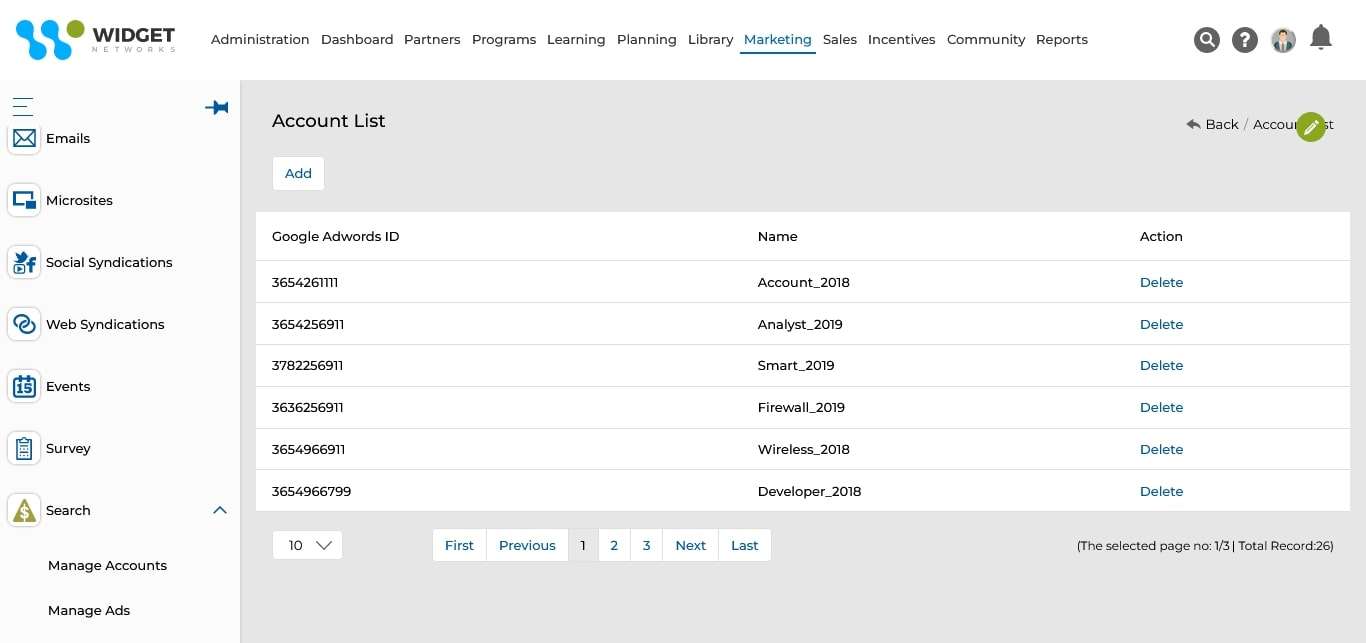 Campaign Setup Management
With ZINFI's Search Marketing Management module, your organization can quickly set up defined campaigns for channel partners to generate traffic and enhance visibility via search engines through both paid and unpaid activities. You can easily set up ad content and then direct users to the configured landing page URL.
In collaboration with Google AdWords, our Search Marketing Management module allows your organization to select the best matching keywords for the ad to be shown on the search engine results pages. This module also enables you to micro-manage campaigns with granular access management so that campaigns can automatically be assigned to appropriate user groups.
Key Features Include:
Ad Content Management
Ad Group Management
Keyword Management
Campaign Visibility Management
Campaign Usage Management
The Search Marketing Management Module allows channel partners to quickly deploy campaigns set up by your organization with pre-configured content. It also allows channel partners to select relevant keywords and bid for them in accordance with average costs, which are based on historical data analysis.
Channel partners can also define the budget for each campaign they execute along with the country and language they wish to market to. These Search Marketing Management features help your organization overcome the inherent complexity of localized marketing and do so via a single platform.
Key Features Include:
Keywords Bidding Management
Campaign Budget Management
Ad Localization Management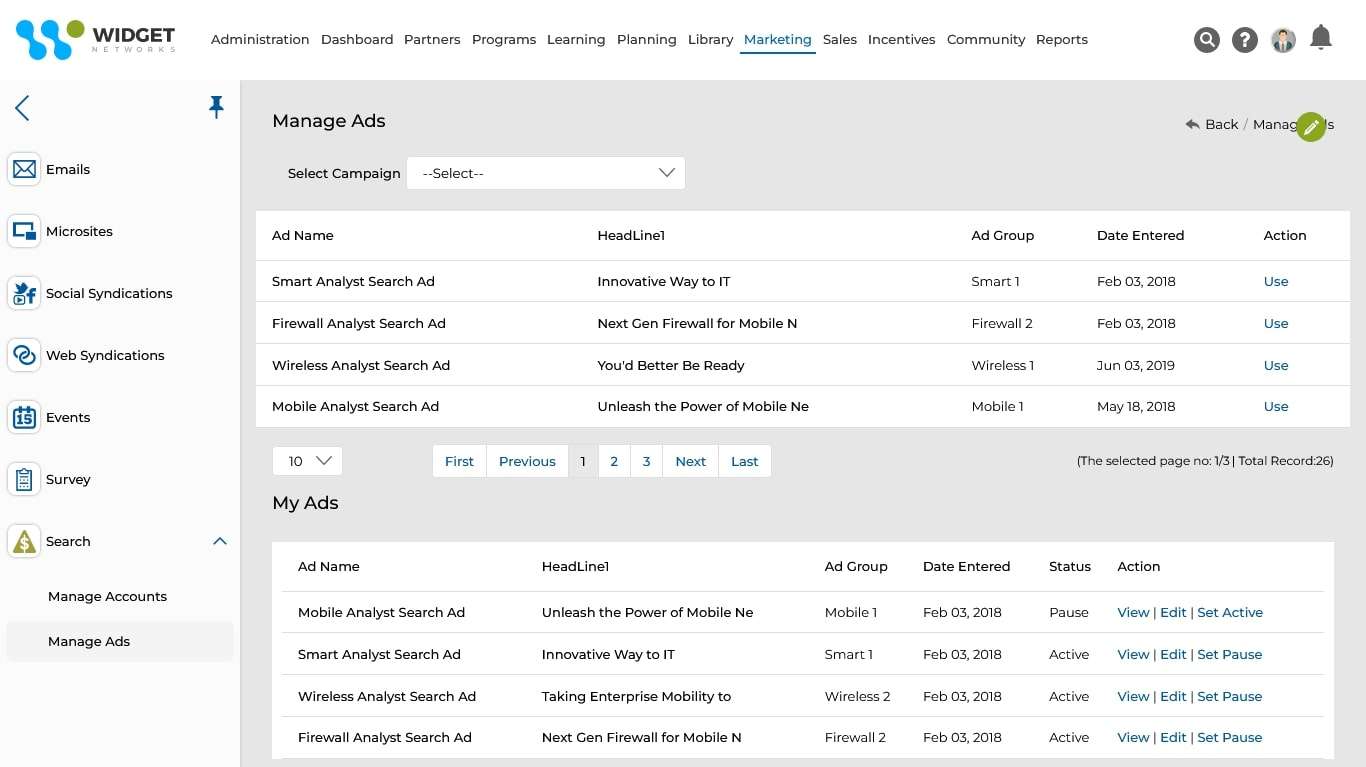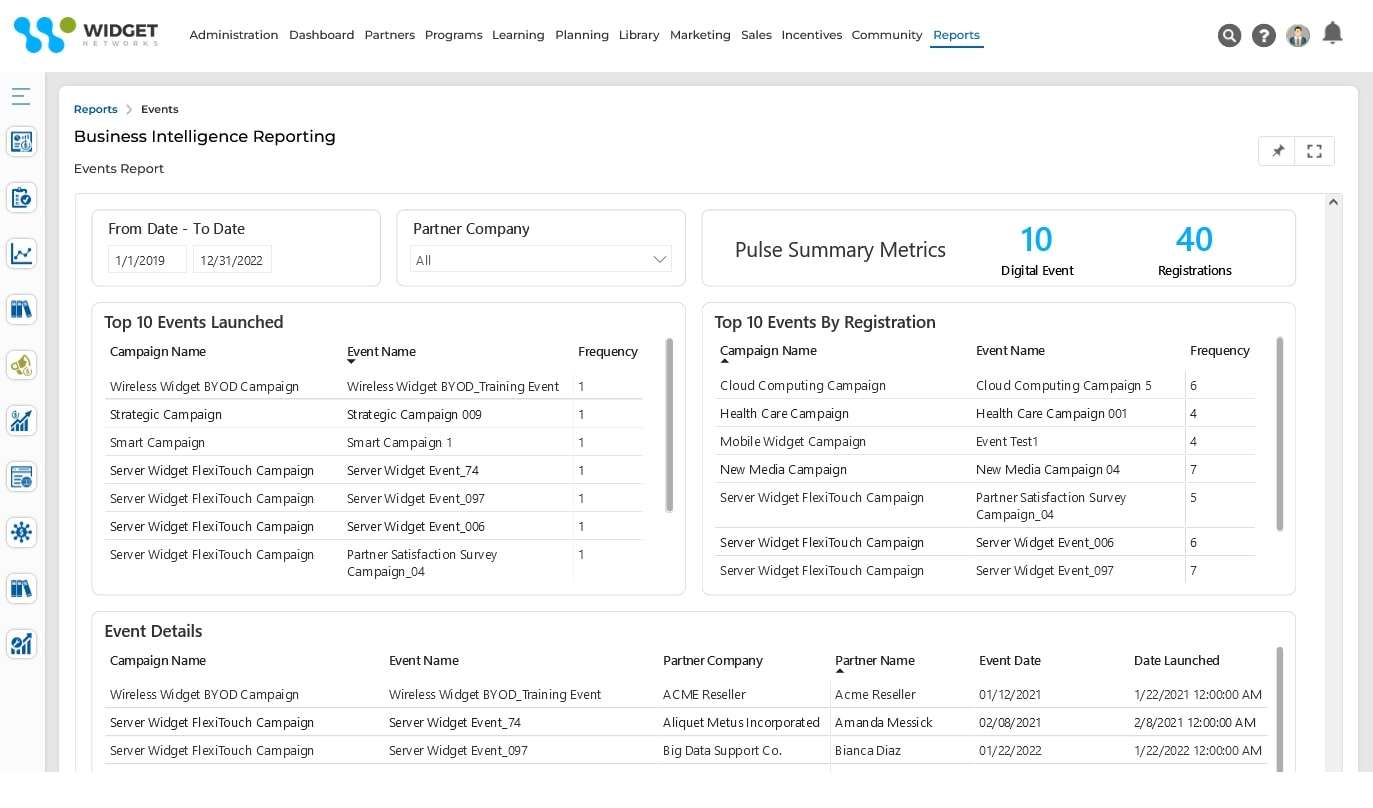 Campaign Performance Management
With our Search Marketing Management module, your organization can efficiently manage the campaign performance of each partner based on real-time analytics. This gives you instant insight into what's working well and what needs improvement.
Effective Search Marketing Management also enables your channel partners to monitor the progress of their ads posted on search engines, allowing them to quickly make required adjustments based on metrics like CPC, impressions and locations to drive the right traffic, generate qualified leads and build up the sales pipeline.
Key Features Include:
Campaign Cost Management
Generated Leads Management
CPC & Impressions Management