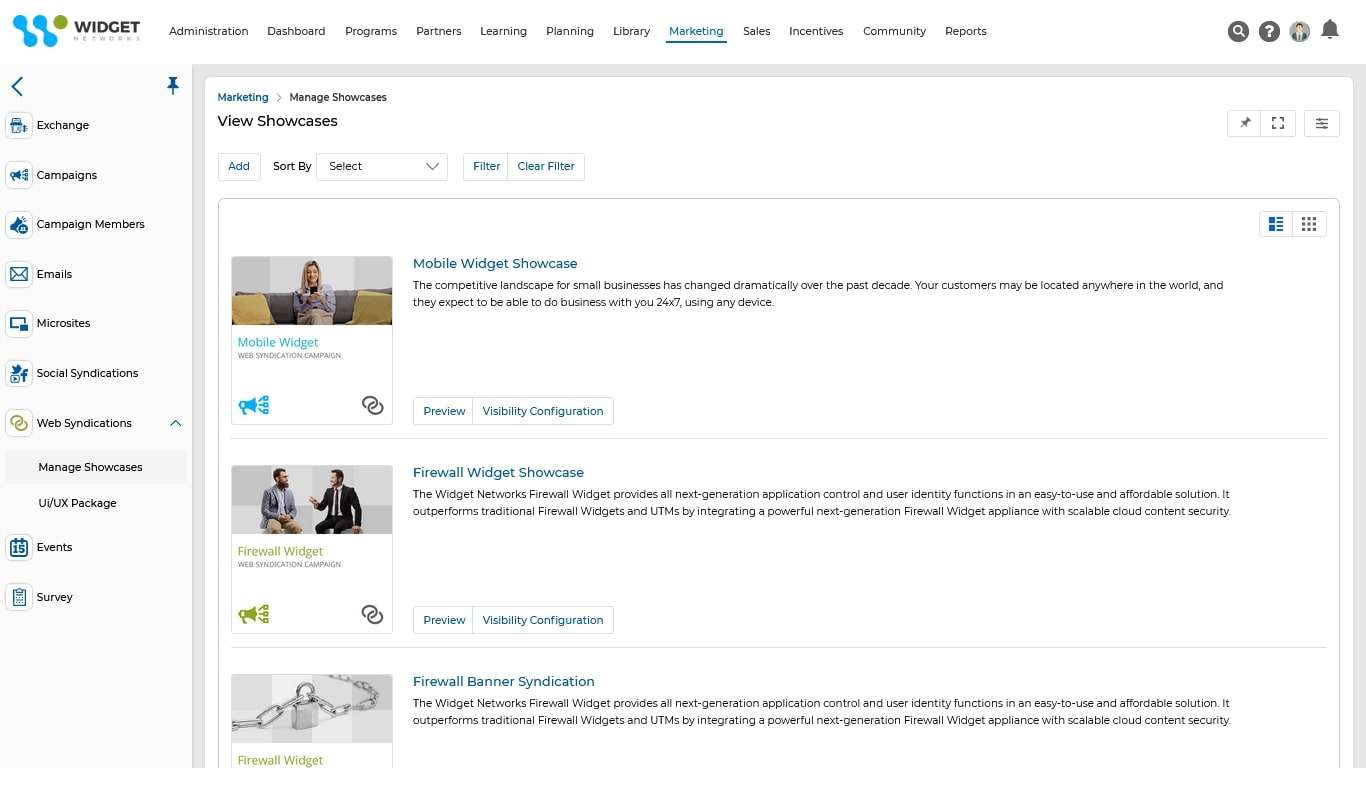 Showcase Setup & Management
With ZINFI's Web Syndication Management module, your organization can easily manage content made available to your target audience via your partners' websites. The module includes showcase management functionality, which allows you to make showcases accessible to desired partners based on their geographic location, preferred languages and a range of other attributes.
You can also use the module to upload desired pages, products, documents and forms to be shown on the landing pages. Then, your channel partners can pick and choose the pages they wish to deploy in the showcase, depending on their unique business requirements.
Key Features Include:
Content management
Page setup and management
Visibility configuration
Integration of Dynamic Forms
UI/UX Package Management
The Web Syndication Management module makes it easy to quickly create single-page or multi-page web showcases for your partners to use. Our UI/UX package management features allow you to upload your preferred design and CSS to ensure each showcase conforms to your brand guidelines.
UI/UX package tools make it easy to upload images for the pages you create. The module also offers you the option to add various metatags to the page content to make the microsite(s) more SEO-friendly.
Key Features Include:
Script and style management
Metatag management
FluidCMS 2.0 – CMS Editor Integration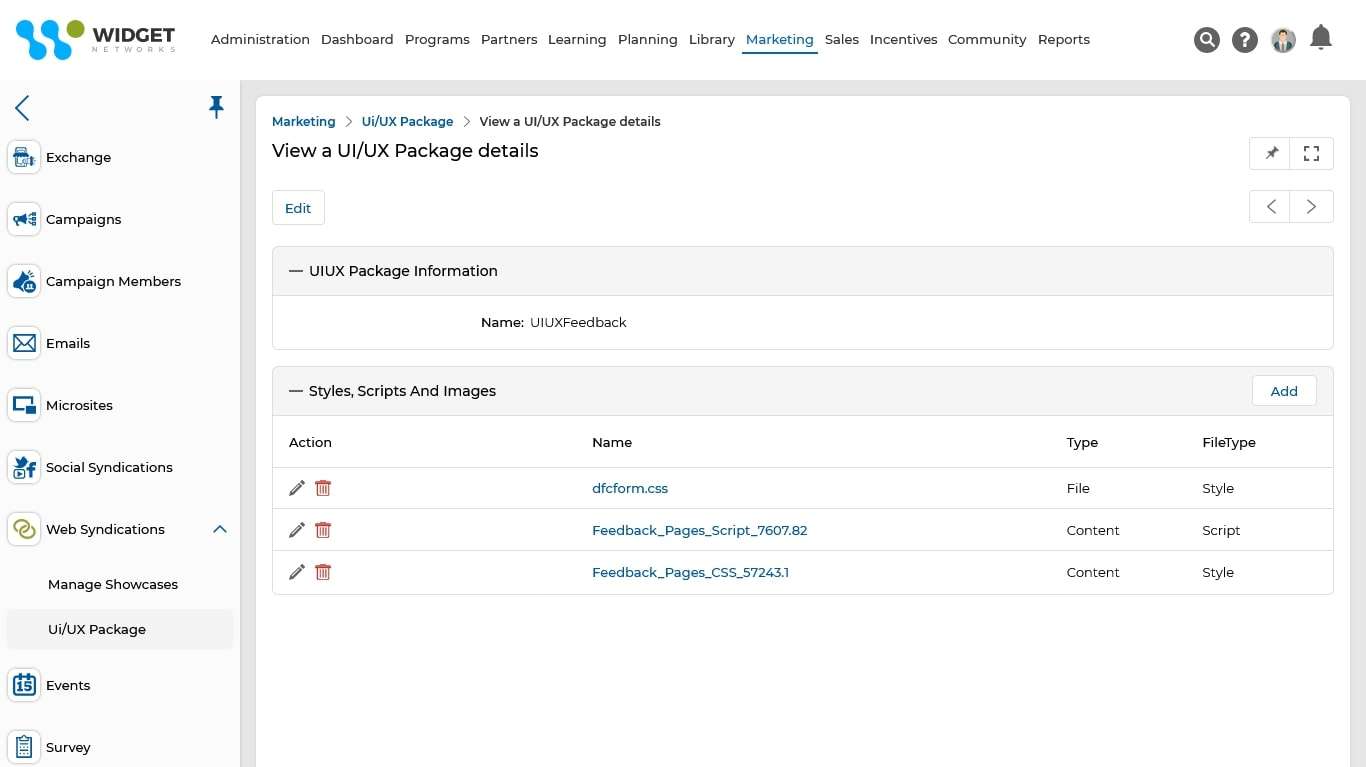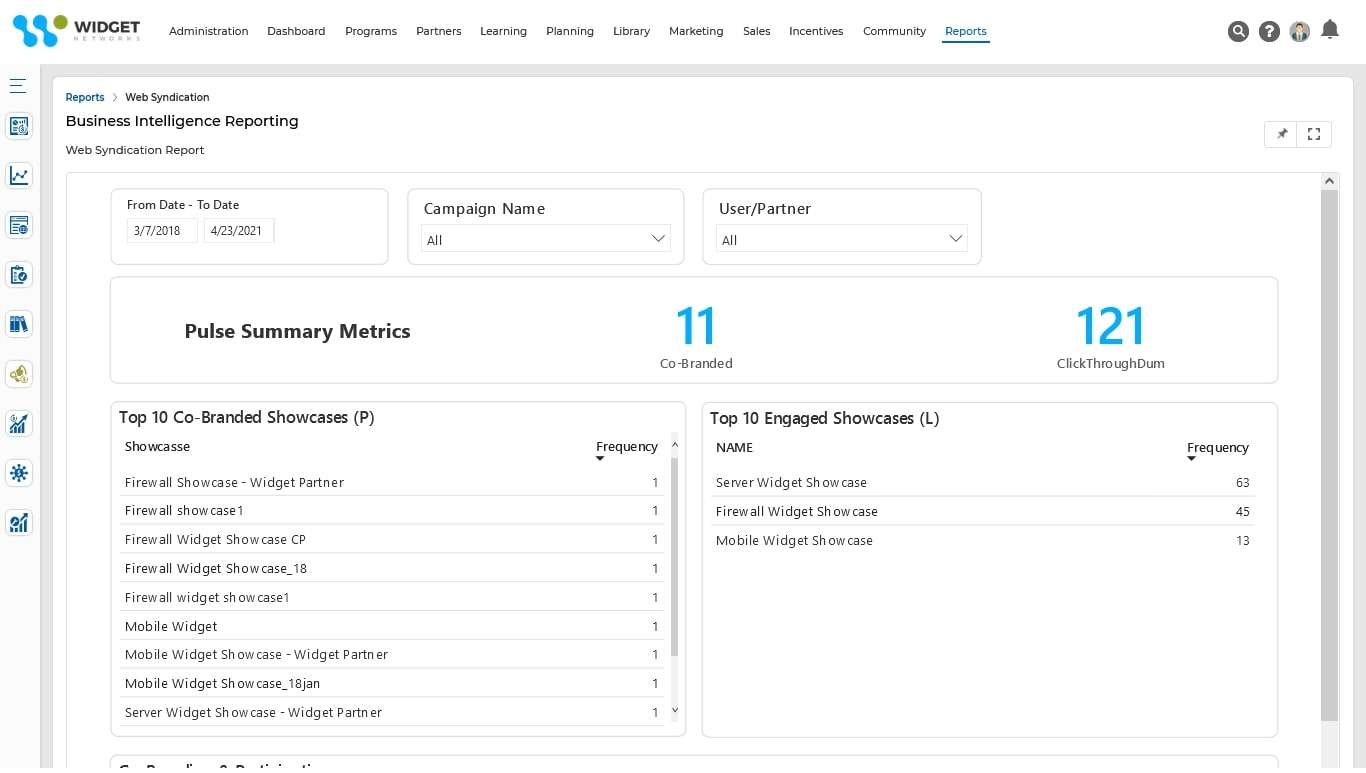 Performance Tracking & Analysis
The Web Syndication Management module is fully integrated with ZINFI's reporting engine powered by EDISON TM , making it easy for you to monitor the performance of showcases syndicated by each partner with real-time analytics. You will quickly have a clear understanding of which individual campaigns are working well, what needs improvement and why.
Channel partners can also use the reporting engine to track assets that are viewed or downloaded by website traffic. When a visitor submits a form hosted from a syndicated web showcase, an email notification is automatically sent to the appropriate partner contact, so partners have the information they need to prioritize follow-up activities with the prospective buyers.
Key Features Include:
Summary dashboard
List of top performers
Link/asset tracking details
Web Syndication Categories