The Sales Desk Management module helps you efficiently and promptly manage support inquiries and maintain positive relationships with your customers. Desk not only gives your customers an easy and convenient way to submit and update online requests, but also helps you build a knowledgebase—an idea exchange between your organization and your partners—to help you solve resolve support issues more quickly.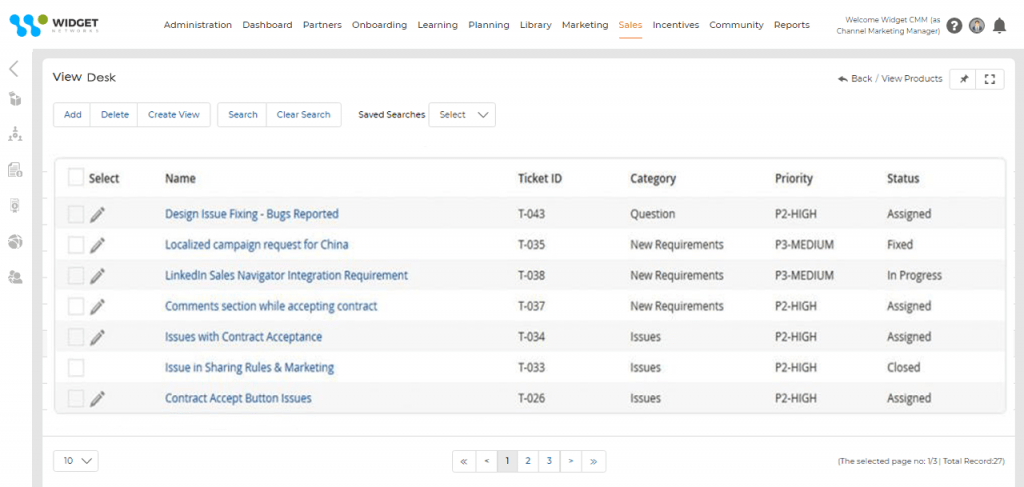 Business Development Solution
Desk Management module gives you direct access to data generated by your team that can help you increase the overall productivity of your organization. Detailed sales reports help you and your partners identify the strengths and weaknesses of individual sales reps and stay on top of all of their activities throughout the sales cycle. When agents see a cross-selling opportunity, they can communicate internally with the customer's account manager and drive the conversation accordingly. Desk gives you in-depth insight into your customers and their buying patterns. You can also integrate Alerts with Desk to automatically prompt sales reps to follow up on their meetings and activities and notify them when important opportunities are about to close. Desk provides 360-degree visibility into your team's sales cycle.
Key Features Include:
Stronger collaboration
Faster response
Accessible insights
Automated support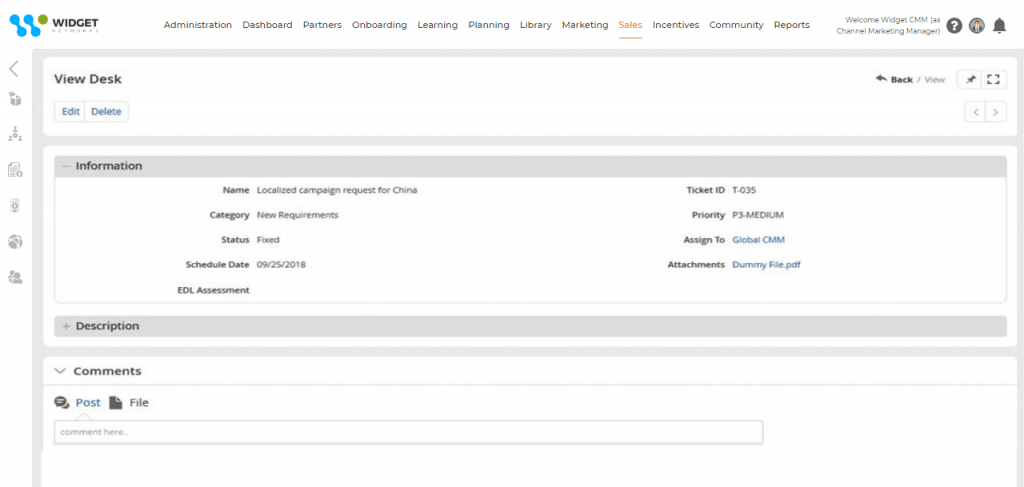 Up-to-Date Information
As your company grows, your IT team must track, monitor and resolve an increasing number of support requests from users. Desk is a cost-effective solution for managing the queue, assigning a number to each new request, logging it as a ticket in the database, contributing to knowledgebase management and providing prompt customer support automation over the Internet. With Desk, you can set up rules that specify when each ticket needs to be replied to and solved so agents are clear about the deadline. A service level agreement across the Desk module automatically provides both the customer and the agent with an estimated timeline, and measures agents' track records in meeting deadlines. When a customer has a technical question, your sales reps can use the module to tag support agents within tickets to ensure timely responses.
Key Features Include:
Streamline replies
Optimal use of resources
Agent collision detection
Fast deal closure