ZINFI developed the Partner Locator module to make it quick and easy for vendor organizations to match potential customers with partners who know their industry, are experienced with appropriate solutions and are conveniently located. The Partner Locator tool can also be made available to prospects to search for partners on their own.
Demand generator
ZINFI's Partner Locator module is a great way to empower your partners. Partners can not only market their profile, but they can also leverage the power of your organization's name and brand to generate more business for themselves. You can also reward your most promising and best-performing partners by featuring them at the top of search results. Use the module to access channel partner profiles more quickly and effectively, track detailed partner profile information and conduct deep searches revealing sales history, lead generation activities and other channel program-related activities.
Key Features Include:
Enhanced online exposure
Efficient prospect tracking
Increased productivity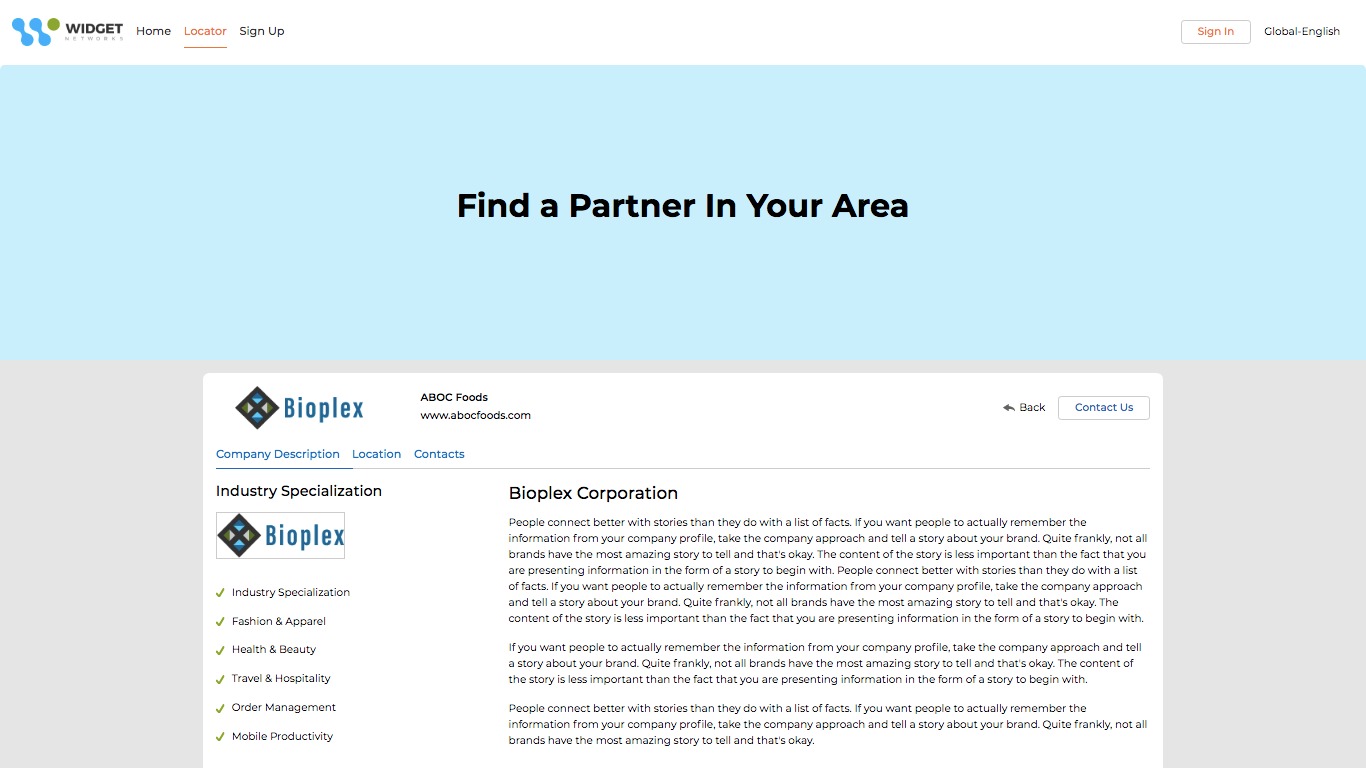 Global presence
Establish and market your global network by leveraging your global presence through ZINFI's Partner Locator module. Display your partner profiles and boost performance by making it easy for prospects to search for partners by ZIP Code, country, state or solutions offered. Searches retrieve a list of partners displaying the partner name, address and phone number, with links to an email address and website. With a single click, users can view more details about any specific partner. The module includes a contact form for prospects who wish to request more information or ask the partner to contact them. The module integrates seamlessly with your partner portal to help you succeed in a global marketplace.
Key Features Include:
Enjoy fast access to global partners
Strengthen global alliances and services
Extend global reach
Fast access to global partner