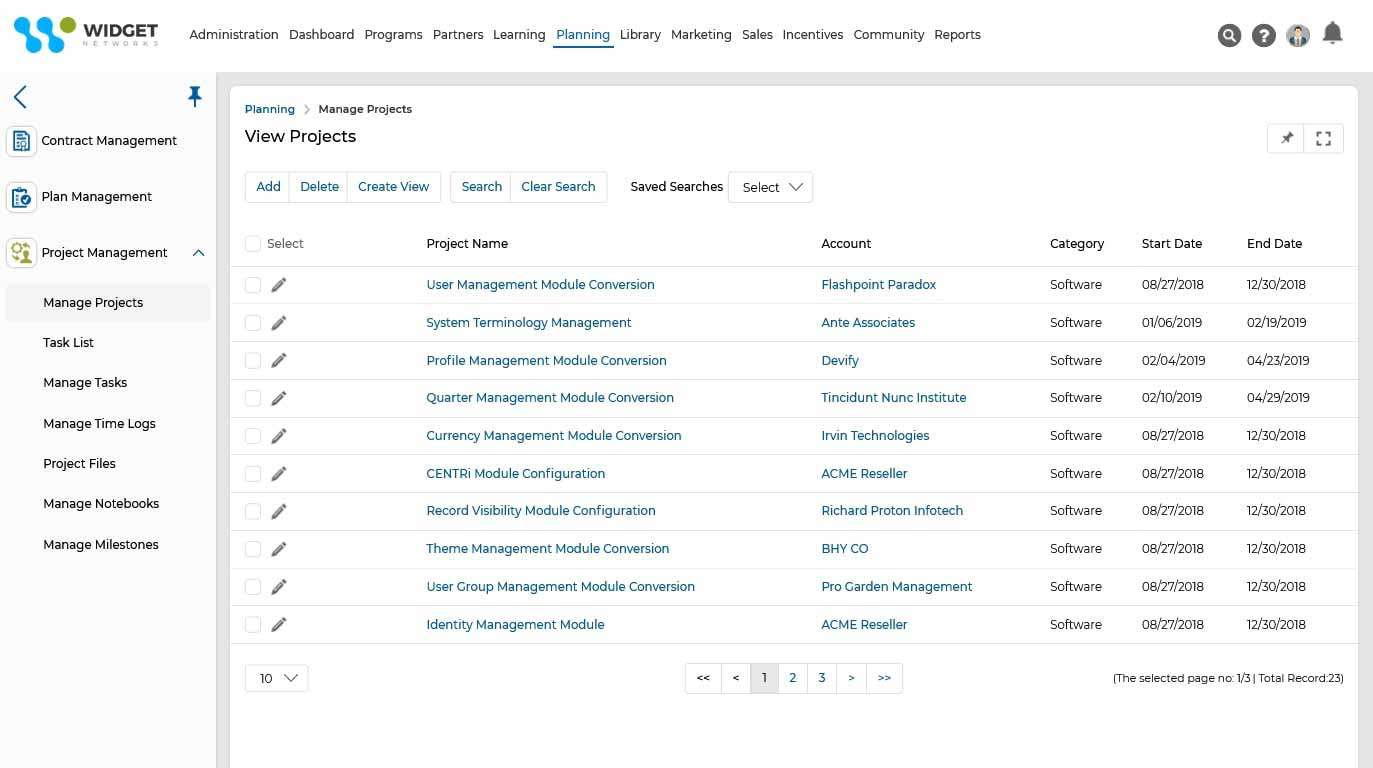 Manage Projects
With ZINFI's UPM you organize project activities effortlessly utilizing Milestones, task records, and tasks help you arrange complex projects into effectively manageable units. Gain increasingly refined control by creating outlines that automate your task's work process. Record basic undertakings, oversee task connections better with our in- built Project-Account association and responsibility association for every milestone.
ZINFI's Project Management module lets us plan projects and associated tasks, assign tasks, and manage notebooks, manage task-related files/timesheets, and track milestones in real time—all in one place. The latest upgrade, features Task Lists Management – set of Tasks to be managed to reach a specific Milestone/Objective.
Key Features Include:
Plan projects with ease
Associate Projects with Milestones
Milestone association with Users
Manage Task and Task Lists
Track Time and Collaborate
ZINFI's UPM gives you a chance to collaborate seamlessly. Project management is now social. Representatives, customers, sellers, or advisors, from close or far can cooperate with our coordinated project activities. Everybody chipping away at a task can without much of a stretch log their billable and non-billable hours utilizing timesheets.
The inherent incorporation with UPM Invoice naturally creates solicitations from timesheets. Ensure your group dependably approaches the most recent adaptation of all project archives. Work together on reports, presentations, and spreadsheets utilizing our document upload feature
.
Key Features Include:
Collaborate seamlessly
Keep track of time
Track and fix issues fast