With ZINFI's Project Management module, managing projects is a breeze. You can plan projects, assign tasks, manage notebooks, manage task-related files and timesheets, collaborate and participate in discussions with team members, and track milestones in real time—all in one place.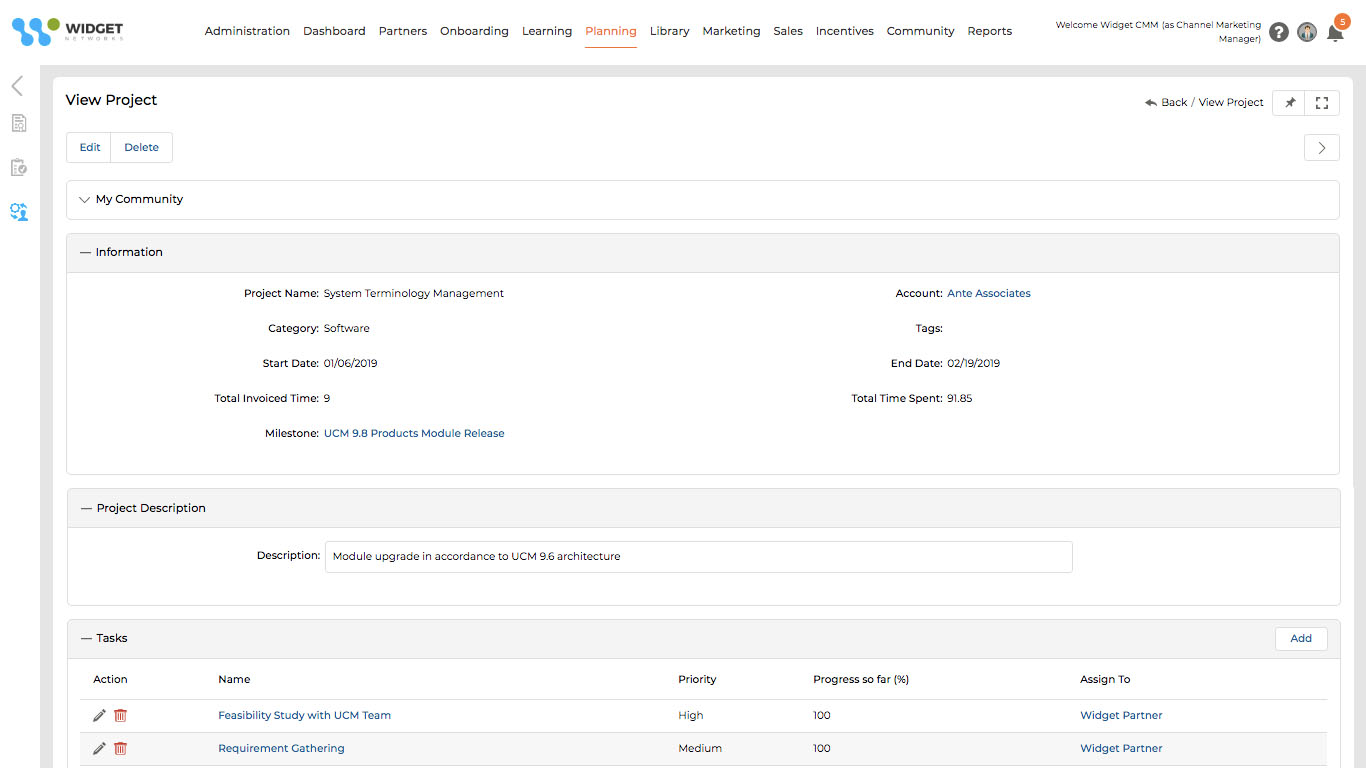 Organize Project Activities
Organize project activities effortlessly utilizing milestones, task records, and tasks help you arrange complex projects into effectively manageable units. The Project Management module gives you complete control over projects by creating outlines that automate your workflows. Get an overview of task connections with our built-in tools for project-account association and responsibility association for every milestone.
Key Features Include:
Tasks, milestones, notebooks, file-sharing and messaging
Association of projects with milestones
Association of milestones with users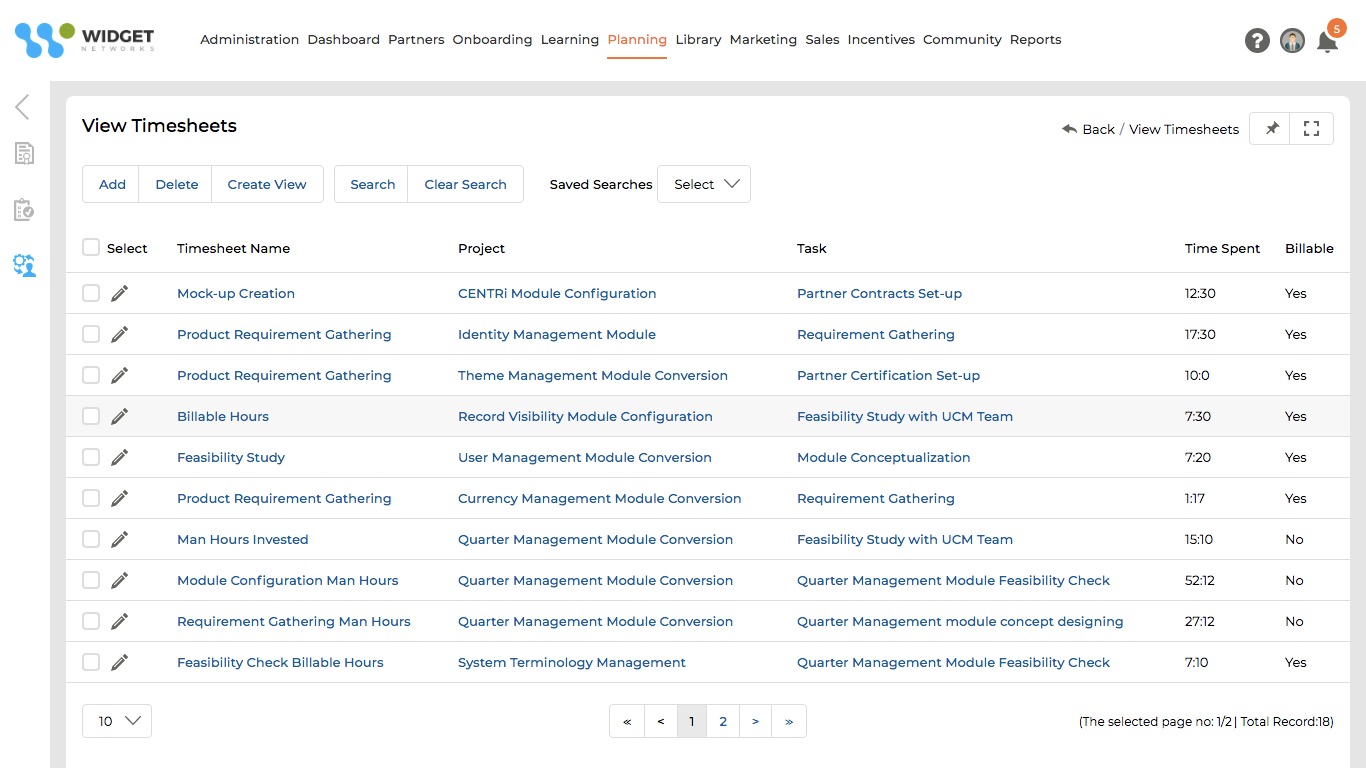 Track Time and Collaborate
Project management is now a social activity. With ZINFI's Project Management module, your teams can communicate and collaborate seamlessly on coordinated project activities. Team members log their billable and non-billable hours in digital timesheets, and automatically integrate billing data with ZINFI's invoicing tools. Work together on reports, presentations and spreadsheets utilizing our document upload feature.
Key Features Include:
Seamless collaboration
Digital time-tracking
Issue monitoring