ZINFI Survey Management module offers a systematic and automated process for managing surveys to ensure market compliance, process compliance and risk assessment related to partners, prospects, products and services. The module fosters accountability by streamlining the flow of information and records, and documenting opinions and perceptions at appropriate stages.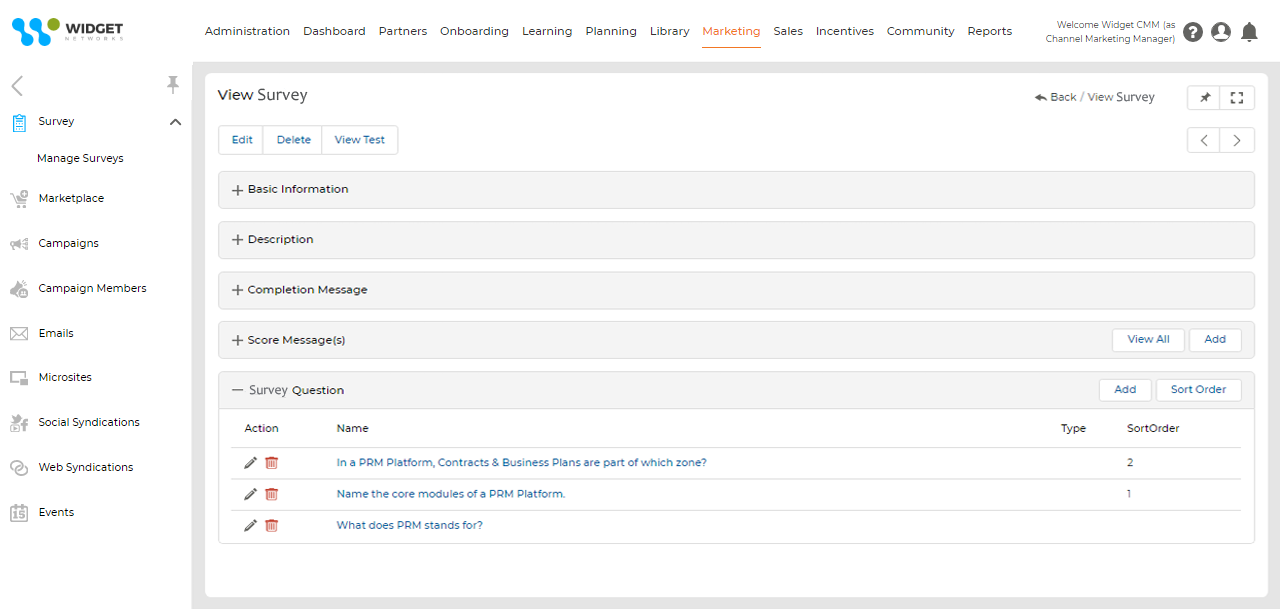 Automating Surveys
The Survey Management module automates creation, delivery and collection of responses. You can easily create or upload survey questionnaires and scorecards, design a comprehensive survey plan that details the frequency of the survey and reminders, and distribute the survey to respondents directly from the platform. You can also build sophisticated automated custom surveys with features like integrated logic, branching, multilingual support and much more.
Key Features Include:
Comprehensive survey planning
Automated action triggers
Integration with email templates for seamless execution
Robust security and compliance with HIPAA and GDPR
Deeper Insights
Surveys gather qualitative and quantitative data that generate insights on how to retain existing clients, anticipate the needs of customers and brand prospects, and minimize negative feedback. Our survey module gives you enterprise-wide visibility into the survey management process through graphical dashboards and flexible reporting capabilities. Generate reports to track detailed survey metrics, along with scorecards and compliance dashboards. ZINFI's reporting features built on the EDISON™ analytical engine aggregate survey data and enable enterprise-scale exploration and evaluation of survey findings. Our adaptive SaaS architecture simplifies the management of surveys for highly complex organizational structures across multiple business units and locations.
Key Features Include:
Creation of lead and customer personas
Integration of survey results into the ZINFI platform
Graphical dashboards and flexible reporting capabilities